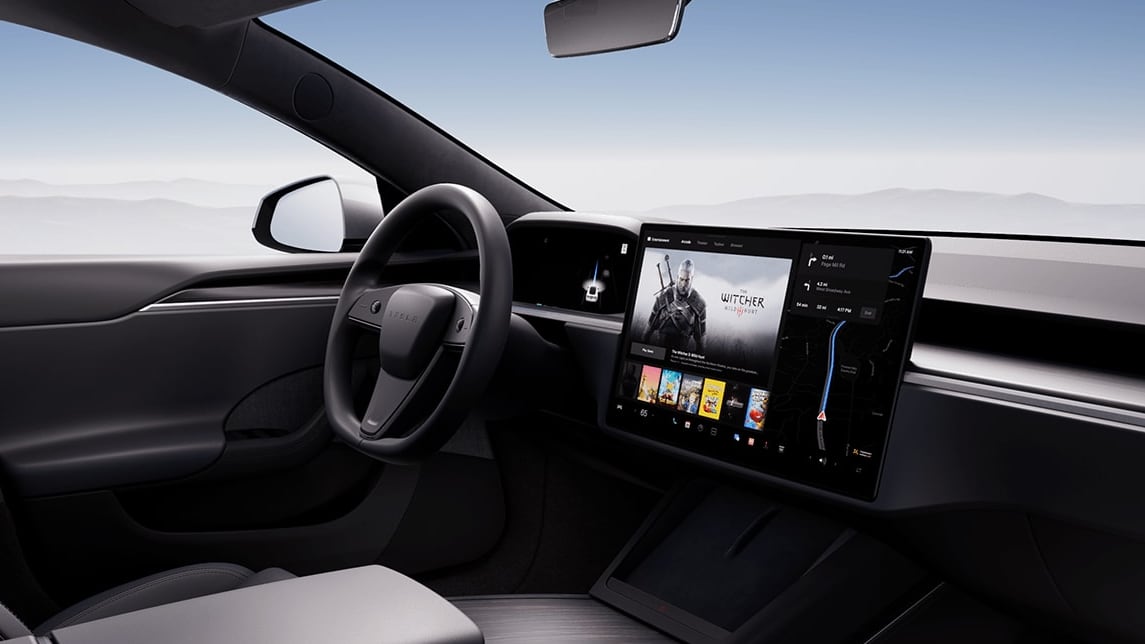 Tesla has officially announced a full steering wheel option for the refresh Model X and Model S vehicles.
When Tesla unveiled refreshed Model S and Model X cars, one of the improvements they made was adding the yoke steering wheel. A lot of owners love it and say it makes it feel like you're driving a rocket ship. Others have called it a gimmick and would prefer a regular steering wheel.
Now, after almost two years, as the Model S starts to enter new markets, Tesla has officially made the yoke steering wheel optional. When ordering a Tesla, you'll now have the option to choose between a full steering wheel or the yoke.
Tesla is defaulting purchases to the standard steering wheel, but you have the option to change to the yoke at no additional cost.
Regardless of the wheel you pick, there are no stalks included. Turn signals, wipers and other functions are controlled through capacitive buttons on either steering wheel.
Retrofit
Additionally, Tesla is offering retrofits for current owners who have a yoke wheel. For $700 Model S and Model X owners who prefer the full steering wheel can have it retrofitted through Tesla service.
Standardize Parts Across Models
The capacitive steering wheel Tesla is offering appears to be the same one that is used in the Tesla Semi, and also the one that is expected to be used in the revamped Model 3 coming, according to a source. Tesla could be looking to standardize an additional part across their fleet with this new wheel.
Auto Shift
An additional improvement that Tesla added to its refreshed Model S and Model X vehicles with Full Self-Driving is the Auto-Shift feature. This partially removes the need for the driver to shift the vehicle into gear, passing this responsibility onto the vehicle. The car will use its cameras to determine which direction the vehicle needs to go in certain situations. When you need to specify or override your direction, you can do so on the center display or by using the capacitive buttons under the phone chargers.
Auto-Shift is supposedly coming to all Teslas in the future, but we do not have a timeline as to when.