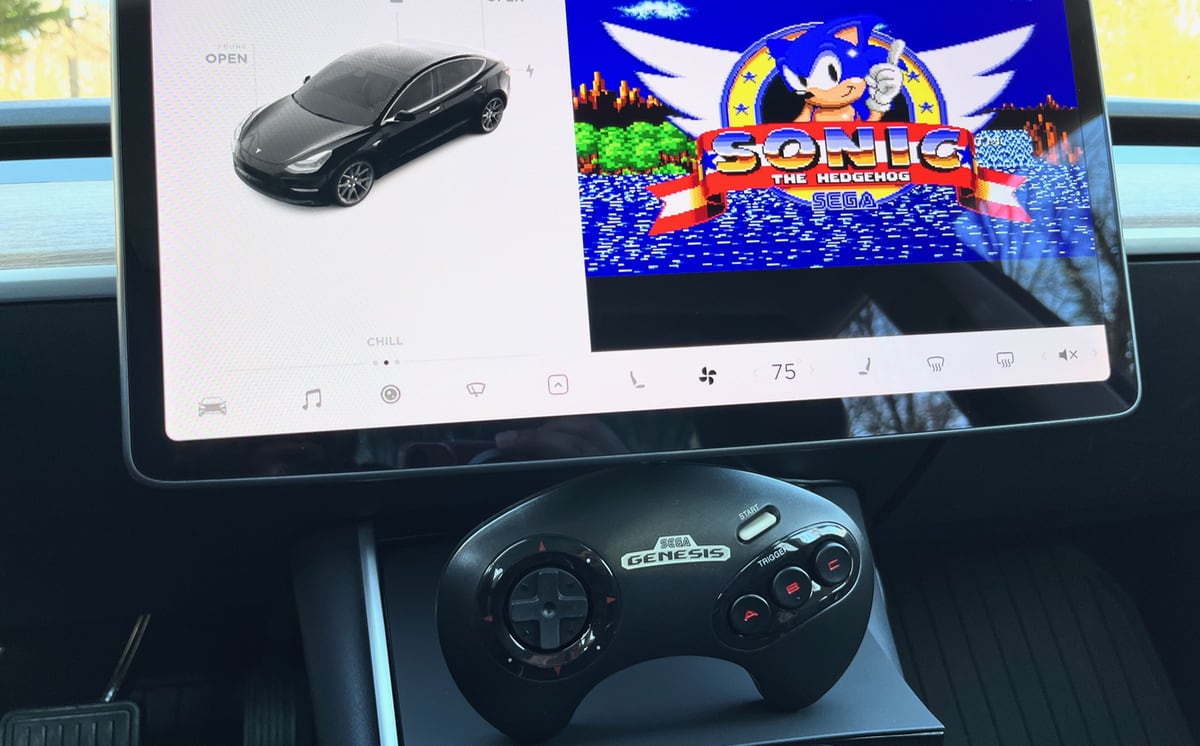 Tesla has officially removed the Sonic game from its vehicles in 2022's holiday update.
The Austin-based automotive company added Sonic the Hedgehog with its 2021 holiday update, so the game was only available to owners for one year and required a USB controller to play.
In early 2022, Tesla added Sonic to vehicles that did not have data-capable USB ports in the front (only in the glovebox). "A game controller plugged into the glovebox USB port is required," reads the version 2022.28.1 release notes.
Sonic the Hedgehog in a Tesla
Sonic the Hedgehog is a platform video game that was released in 1991 by Sega for their Genesis gaming system. Players control a blue hedgehog, named Sonic, to run at fast speeds on a mission to overtake Dr. Robotnik, a mad scientist who has locked away animals inside robot bodies while chasing after the Chaos Emeralds.
It's currently unclear as to why Tesla has removed the game or if it'll be back. The game may be gone due to a bug or license expiration. Sega first announced that Sonic the Hedgehog was coming to Teslas in December 2021.
With the addition of Steam to some of its vehicles, Tesla may be transitioning away from adding games itself. Instead, they'll focus efforts on ensuring Steam is running as smoothly as possible on its operating system so users can enjoy the vast catalog of games within Steam's library, including a plethora of Sonic games.
If you have a Model S or Model X with Steam integration, Sonic the Hedgehog 1 is available in the Sonic Origins game; a paid game available on Steam.
Will Tesla add Sonic the Hedgehog back to its own gaming library? It's anyone's guess at this point, but the removal of Sonic was not mentioned in the 2022 holiday update release notes, so it could have been accidental. Tesla is the only one that knows how often these games are played and whether it's worth their time and money adding them. It may make more sense for Tesla to focus on building out other features for owners to use and enjoy.
Ordering a New Tesla?
Consider using our referral code to help support our site and get credits toward Tesla Merch.