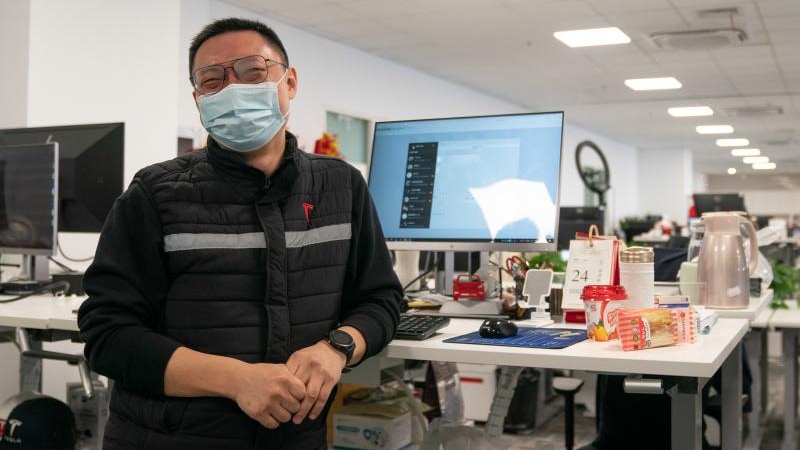 Tesla may be preparing for changes at the very top. Tom Zhu, who was rumored to be Tesla's next chief executive officer earlier this month, has stepped down as the legal representative for the company in China. While he will remain chairman, there are also reports Zhu is taking on significant roles in the United States.
The timing of the movement coincides with Tesla's freefall on the stock market and several investors clamoring for Tesla's Board of Directors to act. The company's current CEO, Elon Musk, is spending most of his time running his new company — Twitter. Musk has repeatedly stated that he doesn't want to be CEO of any company. He recently reiterated his thoughts during a court case last month.
Therefore, the door is open for one of Tesla's brightest stars to take on a more prominent role. Reuters has reported that Zhu is spending time at Giga Texas and Giga California. There is speculation that he is taking a leadership role in increasing the production of Model Y, overseeing the revamped Model 3 and running the show regarding the highly anticipated and long overdue Cybertruck.
Zhu has an Impressive Track Record
As CEO, Zhu may be just what Tesla needs to breathe new life into the trailblazing company. He is recognized as the main reason that Tesla's Giga Shanghai was able to rebound so quickly from being locked down and achieving the 50% growth target in 2022.
Zhu joined Tesla in 2014 with a Bachelor of Commerce from Auckland University of Technology, and he graduated from Duke's Business School, Fugua, with a Master of Business Administration in 2012. Zhu participated in a WeChat Q&A with a Duke student. It provides some valuable insight into Zhu's work ethic and philosophies.
Zhu Envisions an Incredible Future
He was asked about the impact of EVs. He has a long answer that you can read here, but he stated many positive, forward-thinking ideas that cause excitement and hope. "I believe innovation can lead to a butterfly effect from a single product to an industry, to a mindset throughout the whole country."
Zhu spoke about the changes Tesla can introduce, "New technology brings us infinite possibilities, forming various sorts of synergies regarding vehicles: for example, communication between human and vehicle, communication between vehicles, and communication between infrastructure and vehicle. Those capabilities are inserted into an EV's genes, generating faster responses that make transportation more convenient."
He also touched on changing the entire industry, "productivity will be improved, and at the same time the structure of the workforce will be optimized. The car industry will shift from a more traditional manufacturing model towards a skilled, technologically innovative industry."
While he doesn't want to be CEO, Musk has also stated that he isn't going anywhere. That may mean that the company is looking to split responsibilities, as Tesla has several projects on the go, including FSD, expanding the charging network, Cybertruck, Optimus, and the list goes on.