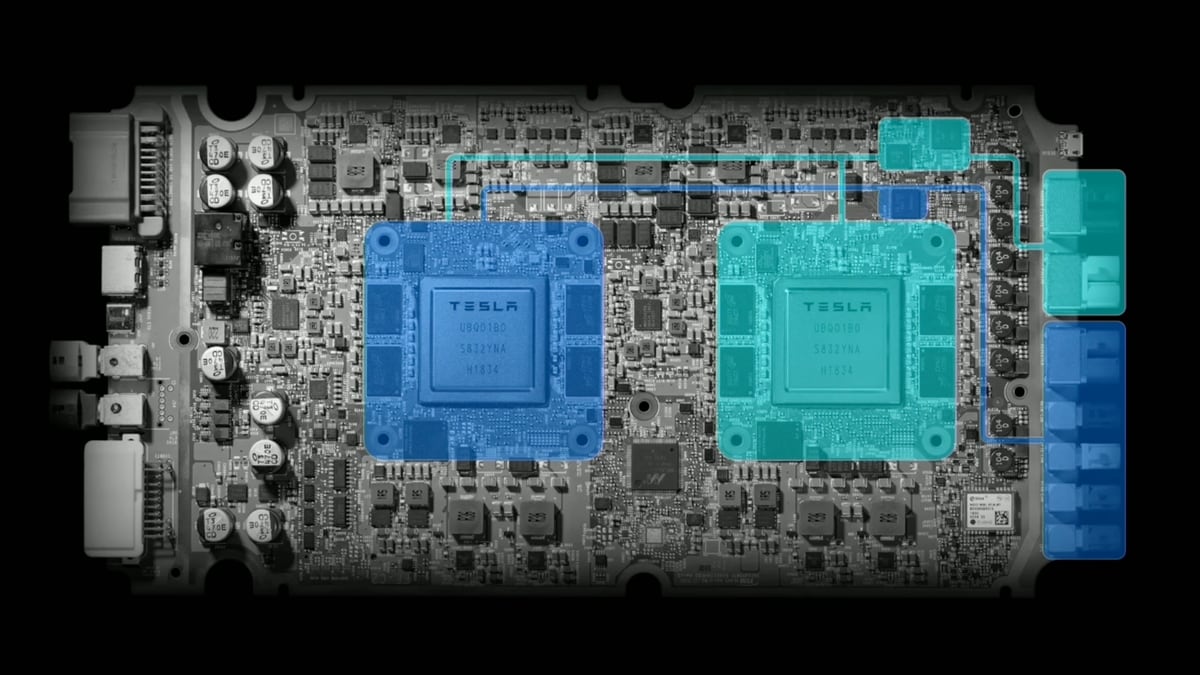 As Tesla continues to send out the latest FSD Beta, 10.69.3.1, the next generation of Tesla's FSD computer will be using chips manufactured by Taiwan Semiconductor Manufacturing Company Limited (TSMC). Although you may be familiar with this company, there may be a product in your hand now that uses its technology. Apple is a significant customer of TSMC.
Tesla is reportedly dropping Samsung to go with TSMC for the next generation of the Full Self Driving computer. The current computer, Hardware 3, is already a major force. But there are reports that Tesla is preparing a Hardware 4 computer. It's believed to be about three times faster than the current computer.
These TSMC chips are considered the most sophisticated available at 4-nanometer and 5-nanometer processes. They have increased speed and reduced power consumption compared to the previous 7-nanometer process.
A report published by the Taiwan Economic Daily and China's IT House states (translation provided by Electrek): TSMC is receiving orders for vehicles, and it is reported that it has replaced Samsung and won a large order for Tesla's new generation of fully automatic driver assistance (FSD) chips, which will be produced at 4/5 nanometers. Tesla is expected to become one of TSMC's top seven customers next year. It is the first time that TSMC's main customer has a pure electric car factory, which will help resist the impact of consumer electronics boom adjustments.
While TSMC, one of the largest semiconductor companies in the world, is no stranger to the high demand and popular products, this would be the first time it is supplying to an electric vehicle company. Samsung may have lost the chip deal, but it will still be a big part of Tesla's future. In addition, Samsung is producing the advanced cameras that Tesla requires now that FSD relies on Vision only for its Advanced Driver Assistance System (ADAS).
Tesla used Nvidia hardware before switching to the Samsung chip in 2019. The launch of hardware 3.0 increased the frames processed by 21 times. But Elon Musk has stated a new chip has been in the works for years. FSD Version 11 is right around the corner, and it includes a single technology stack to support city and highway driving. So it seems the next big advance will be in the hardware.
Tesla's Cybertruck is expected to be the first vehicle with Tesla's latest FSD hardware, which will include higher-resolution cameras and a more powerful FSD computer.
Tesla revealed hardware 3.0 and its capabilities during its Autonomy day in 2019. Tesla may hold another event next year to show off the latest hardware.