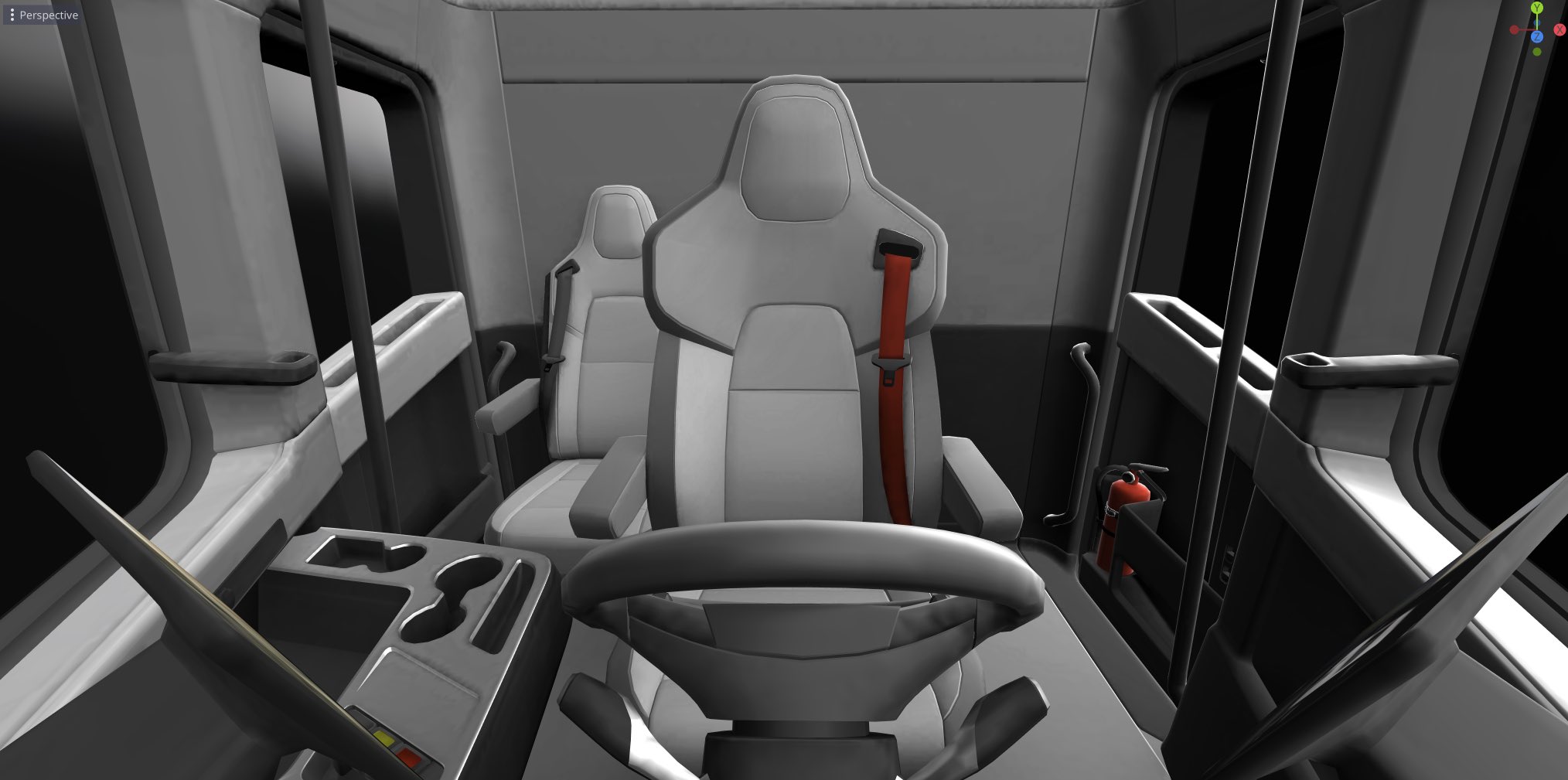 An update to the Tesla App is in the store. While 4.14.3 doesn't appear to have much that will impact current Tesla owners, there are significant additions that bring the Semi and the Cybertruck just a little closer to reality.
Twitter user @Tesla_App_iOS, tweeted several assets of the updated app. This account monitors the App Store for updates to the Tesla app.
For those unfamiliar with code speak, decompile means reverse engineering code to be easily understood by humans. This process has produced a lot of wow in seeing the Semi. It's already well known that the first batch of Semis will be delivered to Pepsi on December 1. Now we are seeing assets appear in this app update.
While it was widely speculated, these new assets confirm that the Semi will leverage the same Tesla app as Tesla owners utilize today, although it's expected to have capabilities that are unique to the semi-truck.
These newly discovered 3D models are expected to be used in the Semi's visualization at the top of the app in addition to other areas such as Climate and Controls.
Tesla's 3D models are highly detailed and reveal some additional details about the upcoming vehicle.
In the 3D model, we can see a huge sun visor, which will be necessary given the extra-large windows. The driver's seat is also placed in the middle of the cab, meaning the visor will have to shade the entire windshield length. There are components in the cockpit — including a wireless charger.
Another Twitter user, @olympusdev_, was able to show the 3D assets in great detail showing the door swinging out the opposite way, as well as the large frunk. There are also some 3D renderings of the cockpit.
Meanwhile, Cybertruck is still pegged for the middle of 2023. However, it's a positive sign to see it start to appear in the updated app. It's referred to as Model C. Of course, "C" is for Cybertruck, while Model T has been reserved for the Semi "Truck" because S is already assigned to the iconic car that started it all.
It's another sign that Tesla's third phase is well underway, and soon Semi (everything we know about the Semi) and Cybertrucks will be commonly spotted on roadways and not just in app code.
Tesla app 4.14.3 is now available in the Apple AppStore and is expected to be available in the Google PlayStore soon.
Enjoy these images of the Semi below that @olympusdev_ was able to render from the assets in the updated app.