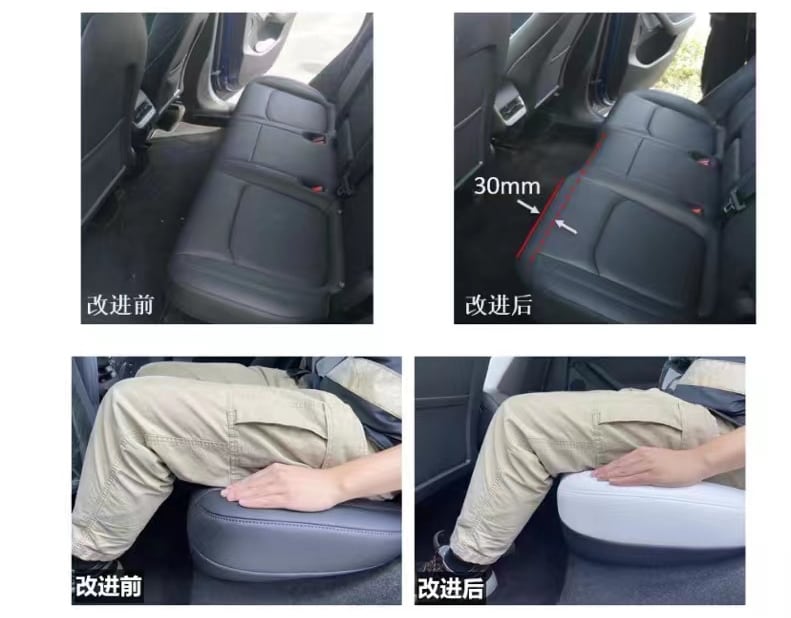 Tesla is now manufacturing non-performance Model Y and Model 3 vehicles with an upgraded suspension, alongside other improvements for 2023.
CEO Elon Musk responded to Twitter user @rhensing's comment about the Model Y's suspension being "stiffly sprung and handles more like a car than an SUV."
"Standard (non-performance) 3 & Y suspension in production now has improved comfort, without affecting handling," Musk says.
The Model 3 and Model Y's suspension is arguably not one of the most comfortable, so these upgrades are very much welcomed. My 2021 long-range Model 3's suspension is not what I expect from a $60,000 vehicle. I feel every rock, pebble, and crack while driving it.
Tesla is also rolling out additional changes for their 2023 model year starting at their Fremont and Shanghai factories.
Back Seat
The 2023 Model Y contains two improvements, among others. According to Chris Zheng, the back seat will now extend out 30mm (1.2 inches) for the left and right passengers, while the middle seat will remain at the same depth. This change appears to be starting in Shanghai with other factories coming later.
Rear Doors Emergency Release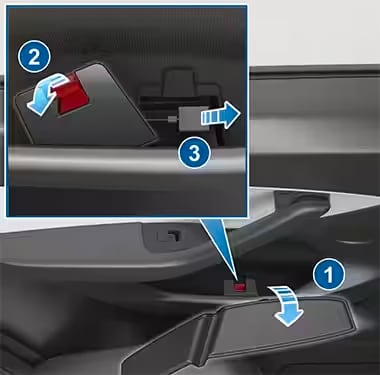 Tesla has also updated the emergency rear door release for the Model Y. Unfortunately, the emergency release is still not readily accessible like the front doors, however, it is now more easily reached.
Getting to the new emergency release requires removing the rubber mat from the rear door pockets and lifting a flap. This will reveal a cable with a handle that when pulled will mechanically unlatch the door.
This change is now in place for the Model Ys produced in Fremont and Shanghai, while other factories are expected to follow suit soon.
It's expected that these two changes will eventually carry over to the Model 3 as well.
Tesla continues to make safety improvements across their models.
Tesla recently announced that it will be pushing an OTA software update to implement Emergency Safety Solutions' HELP functionality, which stands for Hazard Enhanced Location Protocol. Tesla will be the first automaker to implement the HELP system into their vehicles.