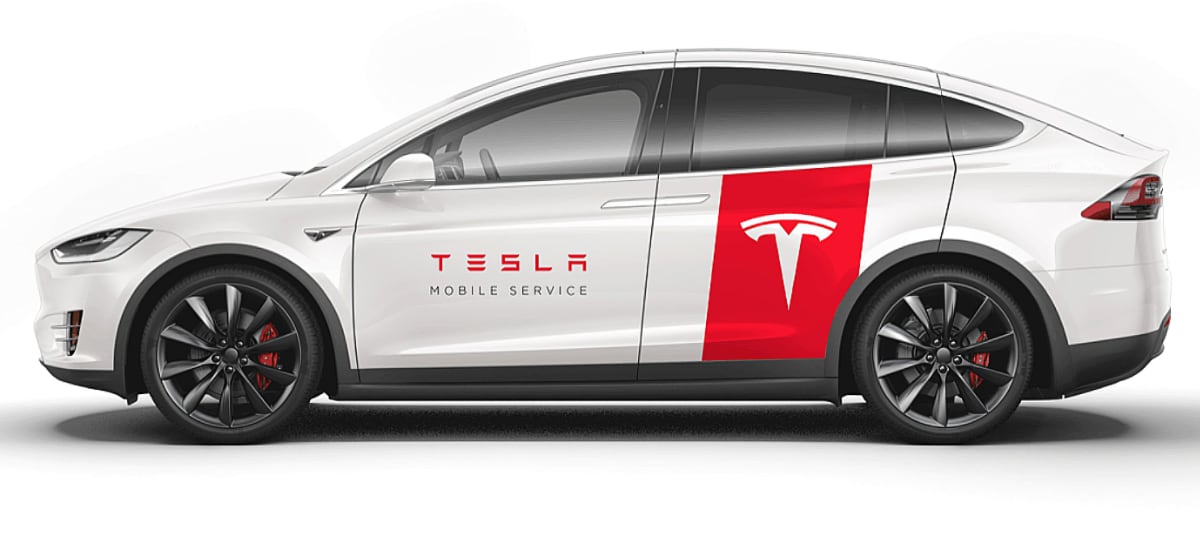 WTTWOT! Or in plain English, Welcome To The World of Tesla! As you dip your toe in researching your much anticipated Tesla purchase online, or pull up for your first ever supercharge and strike up a conversation with the owner in the next (but one) stall, you'll soon come across a new language: TWAs (Tesla World Acronyms). If you hadn't stopped here, you might be scrabbling for words to keep up, but luckily you did stop here, and we've got you covered. You'll be aware of some general EV (Electric Vehicle) and ICE (Internal Combustion Engine) abbreviations already, but if you want to know your SCs from your SuCs and more Tesla-specific TWAs, you're in the right place.
Charging
CCS
Combined Charging System - a newer charging port that has become the standard in Europe and other markets
CHAdeMO
CHArge de MOve, a popular DC charging standard
J1772
AC power charging connection standard by SAE
MC
Tesla's Mobile Connector that was previously included with vehicles. Older generations are called the Universal Mobile Connector (UMC)
HPWC
Tesla's wall connector used to be called the High Power Wall Connector, but it is now just referred to as the Wall Connector
SC
OK, so this abbreviation comes up a lot in the Tesla community. And there are three possibilities with SC, so context is everything. SC can refer to the Service Center, which you hopefully won't need. It can also refer to a SuperCharger in the Tesla network. Finally, it is occasionally used to refer to SolarCity, a solar energy company that was acquired by Tesla in 2016.
SuC
You might see this as an abbreviation for a Supercharger that helps to differentiate it from a Service Center.
SOC
State of Charge. The percentage your battery is charged.
PPU
Pay Per Use, for charging either at Superchargers or other public chargers
Electricity & Energy
AC
Alternating Current - the electricity in your house uses alternating current
DC
Direct Current - energy stored in batteries uses direct current
NEC
The National Electrical Code is a common standard for electrical wiring and equipment in the US
NEMA
The National Electrical Manufacturers Association is the largest association of electrical equipment in the US
NEMA 14-50
This common plug is often used to charge EVs and provides a maximum 50 amps of power, however EVs should only use up to 40 amps due to a constant load.
kW
Kilowatt (1000 watts, a unit of electric power)
kWh
Kilowatt-hours on the other hand refers to how much energy has been consumed in total. It is an absolute figure, equivalent to gallons or liters of gas burned in an ICE car.
Wh/mi
Not a Tesla-exclusive term, but an important one for EV owners. Watt-hours per mile is the EV equivalent of MPG, and tells us how much energy is being used per mile. Lower is better.
Regen
Again, an EV term rather than Tesla only, but you'll see it used a lot in the Tesla community. It's short for Regenerative Braking, and refers to the re-capture of kinetic energy by the battery when slowing down, or going down a steep hill. Regen is often the biggest thing new Tesla owners notice and have to adapt to. Once you do, there is no going back!
Computing Hardware
CPU
Central Processing Unit - the main chip in a computer responsible for processing data
GPU
Graphics Processing Unit - some computers contain a processor specifically made for rendering graphics
MCU
The Media Control Unit is the big touchscreen in the middle of the dashboard, and the computer that drives it. The car's various radios, and all the entertainment and drive-related visualizations are routed through here. You may come across some numbers attached to MCU that specify the hardware version.
MCU1
MCU1 refers to Tesla's first Media Control Unit hardware which was used in Model S and Model X vehicles until March 2018
MCU2
This is Tesla's second general Media Control Unit hardware. It was used in Model S and Model X cars after March 2018. The Model 3 and Model Y started with MCU2 and later transitioned to MCU3 in late 2021. Vehicles with MCU1 can be upgraded to MCU2. MCU2 has the Intel Atom processor.
MCU3
This is Tesla's third and latest MCU hardware. It contains AMD Ryzen's chip, making it much faster than MCU2. For the Model S and Model X it also features a dedicated GPU that will be used for high quality games that rival the PS5 and Xbox Series X. There is no official word from Tesla yet, but MCU2 does not appear to be upgradeable to MCU3.
HW1
Hardware 1 refers to Tesla's original hardware for Autopilot. It was supplied by MobileEye and was only available on the Model S and Model X.
HW2
Around October 2016 Tesla transitioned to their own hardware with version 2.0. This was also only available for the Model S and Model X.
HW2.5
Hardware 2.5 was available in the Model 3 and the Model S and Model X around July 2017.
HW3.0
Tesla eventually released hardware 3.0 in April 2019, which features much faster processors. Owners who bought the FSD package (not the subscription) and had hardware 2.5 are given a free upgrade to hardware 3.0.
ECU
The Electronic Control Unit is the hardware in a vehicle used to control various driving functions.
eMMC
Embedded Multi Media Card is flash storage that is used to store certain information.
IC
An Integrated Circuit, is a chip that is integrated onto a circuit board. This could could refer to the Instrument Cluster on a Model S or Model X.
PCB
Printed Circuit Board used in electronic systems.
Driver Assistance System DAS
Driver Assistance System, in Tesla's case this would be Autopilot
AP
Autopilot is the term that allows Tesla's to perform some level of self-driving. All Teslas today include basic Autopilot that allows the car to use TACC (Traffic-Aware Cruise Control) and Autosteer.
EAP
Enhanced Autopilot is a package that is a subset of FSD. Tesla offered it for a number of years, but it no longer offers it.
Enhanced Autopilot included features such as TACC (Traffic-Aware Cruise Control), Autosteer, Smart Summon, Autopark, automatic lane changes and more. It does not include as much as the FSD package, which allows the car to also navigate on city streets.
FSD
Full Self-Driving. Refers to the package that currently, in beta form, allows Teslas to navigate many more streets and scenarios by itself (with an alert and engaged driver on standby). In Europe and Asia FSD is still limited, but cars with the FSD package are ready to go from a hardware perspective as soon as the regulations allow.
TACC
Traffic-Aware Cruise Control - All Teslas today compare standard with TACC.
These are the Tesla acronyms and abbreviations you'll encounter most often. Which ones are new to you? Have you come across any others?
Software
UI
UI stands for User interface, also commonly referred to as GUI (graphical user interface). You'll often find this term when referring to the design of a piece of software.
UX
UX is the User Experience of a piece of software.
OTA
OTA stands for Over-The-Air, referencing Tesla's ability to download car updates over Wi-Fi or in some cases using the vehicle's cellular data.
Single Stack
A technology stack refers to the technologies used to build a system. A single-stack refers to using the same technologies for multiple applications, instead of having separate technology stacks for each one. Single-stack is often mentioned regarding Tesla to applying everything it has learned in city driving to its Navigation on Autopilot highway feature.
Car Features
DRL
Daytime Running Lights are lights on your vehicle that remain on even during daylight.
IC
The Instrument Cluster on a Model S or Model X. This term could also mean Integrated Circuit which is a chip that is integrated onto a circuit board.
TPMS
A vehicle's Tire Pressure Monitoring System
HVAC
The Heating, Ventilation and Air Conditioning system in a home or vehicle
Governing Bodies & Agencies
EPA
Environmental Protection Agency
IIHS
Insurance Institute for Highway Safety (for safety ratings)
EU
European Union
NHTSA
National Highway Traffic Safety Administration - The U.S. federal government agency that governs vehicle safety.
SAE International
Formerly known as the Society of Automotive Engineers, it's a US-based association for developing standards for engineering professionals
Tesla / EV Terms
GF
GigaFactory - What Tesla calls their various factories, such as Giga Factory Texas
ICE
ICE refers to traditional gas and diesel-powered vehicles that contain an Internal Combustion Engine
ICEd
Being ICEd refers to an EV charging spot being taken up by an ICE vehicle
SA
Tesla's Service Advisors which are the main contact at Tesla Service
Investing
TSLA
TSLA is Tesla's stock symbol but the term is often used around someone investing in Tesla as well
TSLAQ
TSLAQ is pronounced "Tesla Q" and refers to individuals who publicly criticize Tesla and may be short-selling (the opposite of buying stock when profits are earned when the stock goes down) Tesla stock
FUD
FUD stands for Fear, Uncertainty, and Doubt and is sometimes used when someone is spreading misinformation to cast fear
Batteries
LFP
This is referring to the battery chemistry in the car's high voltage pack, specifically the chemical symbols for Lithium (L), Iron (F) and Phosphate (P is actually for Phosphorus on its own, but PO₄³⁻ doesn't have the same ring to it). Tesla started shifting some of its shorter-range cars (the SR MYs and M3s) to LFP in 2021, away from battery chemistry involving Nickel and Cobalt.
Even if you're not a chemist, it's still worth knowing which battery chemistry you have. It is recommended to keep LFP battery charge limit at 100%, unlike the previous Li-ion batteries that are stressed out if charged fully too often.
4680
Staying with the high voltage battery, 4680 refers to the newer battery technology that is being phased in at Giga Berlin, Giga Texas and Giga Shanghai. These batteries offer efficiency, range and cost improvements over the previous, smaller batteries. The numbers come from the dimensions of each individual cell: 46 x 80mm.
Tesla Models
SR
Standard Range. For example, a M3SR refers to the Model 3 Standard Range model.
SR+
The Standard Range Plus variant has a larger battery than the Standard Range and some additional features.
MR
Mid Range vehicle which was available for the Model 3 (discontinued)
LR
Long Range model which includes a larger battery than other variants. For example, a M3LR refers to the Model 3 Long Range model.
P
Performance model. This could refer to the performance model of any Tesla vehicle.
P3D
The performance variant of the Model 3 dual motor
P3D+
Performance Model 3. This term was used when Tesla offered the Model 3 with and without the additional performance hardware such as larger wheels and disc brakes and a spoiler. This model is commonly referred to as the P3D.
P3D-
The performance Model 3 without all the features in the P3D+
M3P
The same as P3D
MY
Simply referring to the Tesla Model Y
MX
Model X
MS
Model S
M3
Model 3
CT
Cybertruck
Motors & Drives
DM
DM refers to a Dual Motor vehicle
AWD
All Wheel Drive - In a Tesla, this means that at least two motors are powering the vehicle. Some cars contain two rear motors and a single front motor, while all Model 3s and Model Ys will contain a single front and rear motor.
RWD
RWD refers to the car being a rear-wheel drive vehicle. In Teslas that means that there's a single motor in the back powering the car.
Alternatively, you might see a M3RWD (Model 3 Rear Wheel Drive).
General Information
EV
Electric Vehicle
PHEV
Plug-in Hybrid Electric Vehicle (ICE/EV combo)
LHD
Left-hand drive
RHD
Right-hand drive, as used in Australia, England and Japan
OEM
Original Equipment Manufacturer
Artificial Intelligence
NN
Neural Network refers to AI and is a subset of Machine Learning (ML) that Tesla uses to develop Autopilot