Tesla's navigation system is fantastic. It's easily one of the best car navigation on the market.. It lets you effortlessly search for points of interest, enter addresses with the keyboard, or use your voice to navigate to a destination.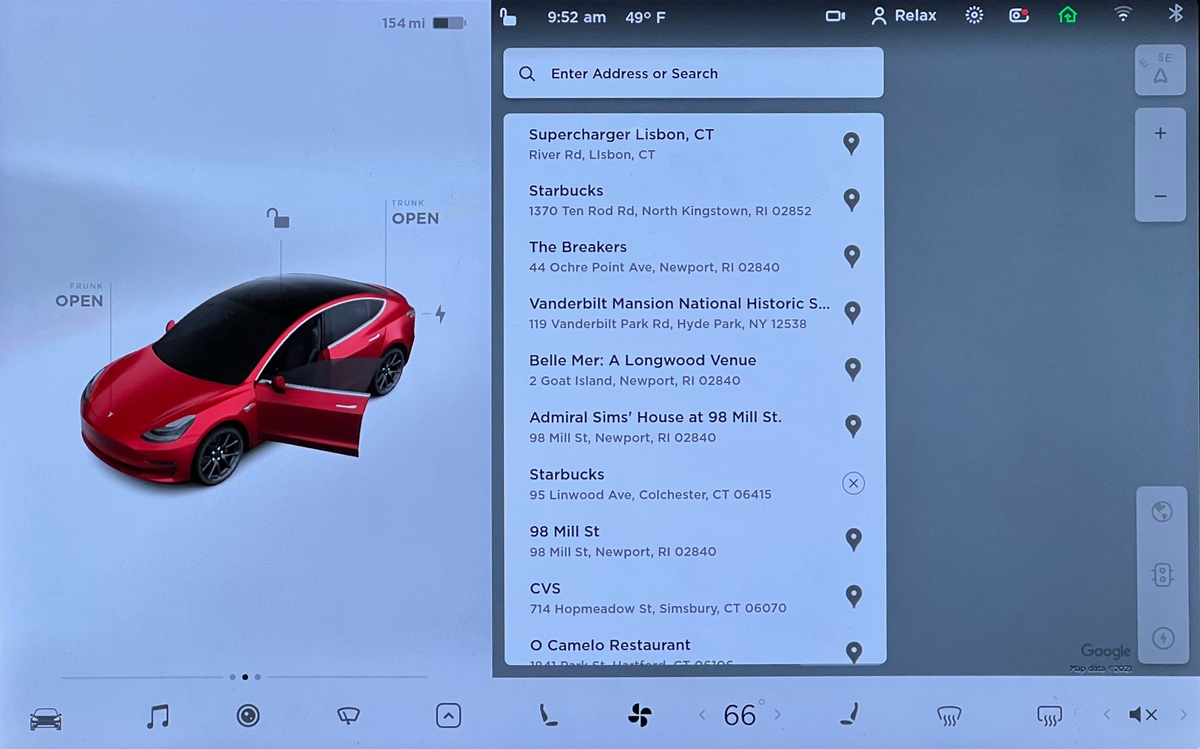 Recently Tesla also added waypoints, the ability to enter multiple destinations and have the car navigate to one then the other.
You can even send addresses to your car's navigation from your phone.
After entering or sending any addresses to your car's navigation system, the car will show them under recent destinations ordered by date, with the most recent appearing first.
The only way to delete all navigation history would be to reset your car, which would delete all settings for the vehicle.
However, you can delete any address from showing up in recent destinations by clearing them one at a time.
Delete Address From Navigation History
There are actually two ways to delete a recent destination from your Tesla navigation system.
You swipe right on the address until it slides completely out of view.
You can also tap and hold the address until an X appears to the right of the address. You can then tap the X to confirm that you'd like to delete that destination from your navigation history.
Delete a Favorite Destination From Your Nav
To clear a favorite destination, the process is the same as deleting a recent destination. You can either swipe right, or tap and hold on the address and press the X to delete the address.