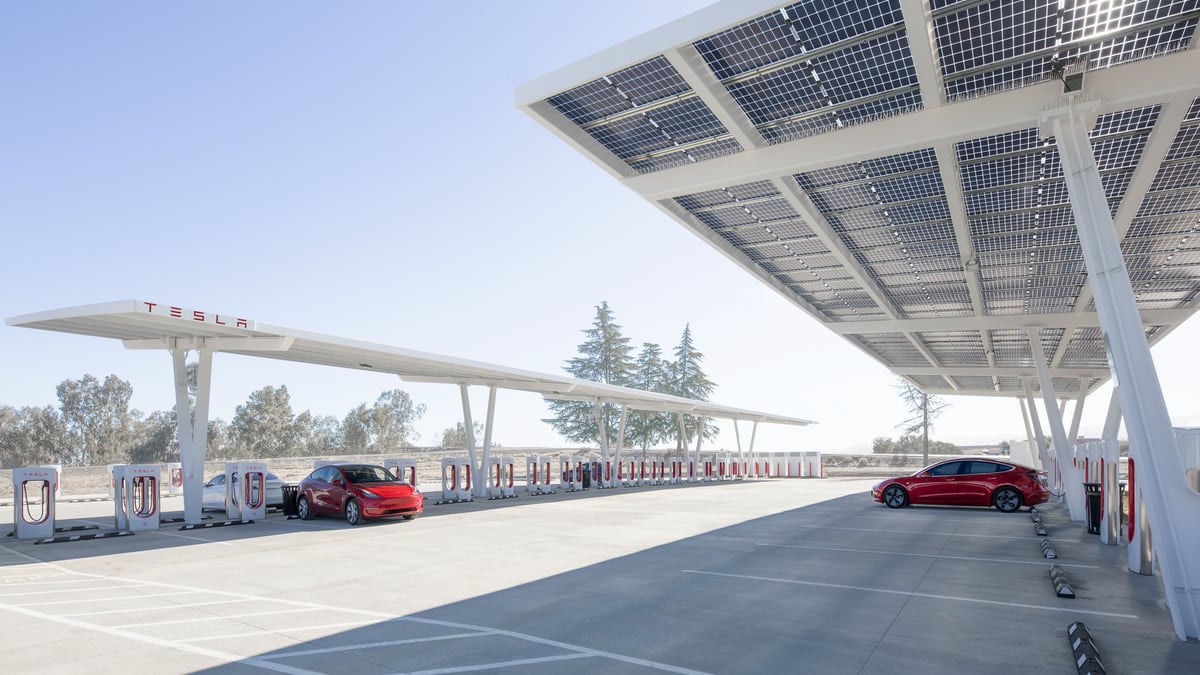 Teslas, which make up the majority of electric vehicles, got caught in the crossfire during the September heatwave in California. As a result, owners of zero emissions cars were asked to limit when they plug in to charge. However, now that the emergency has passed and cooler heads have prevailed, several reports are surfacing showing how little EVs drain the electric grind. Spoiler alert, it's not much, and maybe less than you thought.
Let's start with California. According to Scientific American, EVs in that state account for: "less than 1 percent of the grid's total load during peak hours." California has more than 1 million electric cars, the most of any state in the U.S. But what about the drain caused by the other 26 million EVs worldwide? It's even lower.
A research branch of Bloomberg studies "trends driving the transition to a lower-carbon economy," published a report looking at the global situation. According to BloombergNEF, electric vehicles add around 0.2% to global energy demand. That accounts for 27 million electric passenger vehicles worldwide using 60 terawatt-hours annually.
BNEF zoomed in on a country well ahead of the curve on EV adoption. More than 20 percent of the cars on the road in Norway are plugging in, and these EVs are racking up more miles than ICE cars. Plus, nearly 80 percent of vehicles bought in 2021 in that country are electric. So indeed, the system cannot handle such a drain - right? It turns out EVs in Norway account for 1.4 percent of demand on the grid.
BNEF also crunched the numbers to forecast future consumption. It researched two scenarios for EVs in the next two to three decades. One deals with the main driver of EV growth being market demand. This situation assumes there will be 730 million electric passenger cars by 2040. If that were the case, these passenger vehicles would increase electricity demands by 7 percent. When adding other vehicles like buses and trucks, the demand would rise to 11 percent.
In the other scenario, the report assumes the world will be net-zero CO2 emissions by 2050. In that case, there will be 1 billion EVs on the road, which would increase demand to 9 percent, and when adding in other vehicles, that number goes to 15. The report went even further. If every vehicle on the road were electric by 2050, the demand on the grid would be 27 percent.
With more people going electric, that demand will grow, and it is up to jurisdictions and utility providers to upgrade the system accordingly. Every country, state and city must plan for this growth to handle the EV revolution.