Tesla recently completely redesigned their iPhone and Android apps. Just a couple weeks after releasing version 4.0, Tesla released an update that included new features such as the ability to change scheduled charging, adjust your charge departure time and more.
Most of these features require your Tesla to have update 2021.36 or later. At the time the app was released, 2021.36 had yet to be available. Software update 2021.36 has now started rolling out to individuals and we now have our first look at the new features in the Tesla app.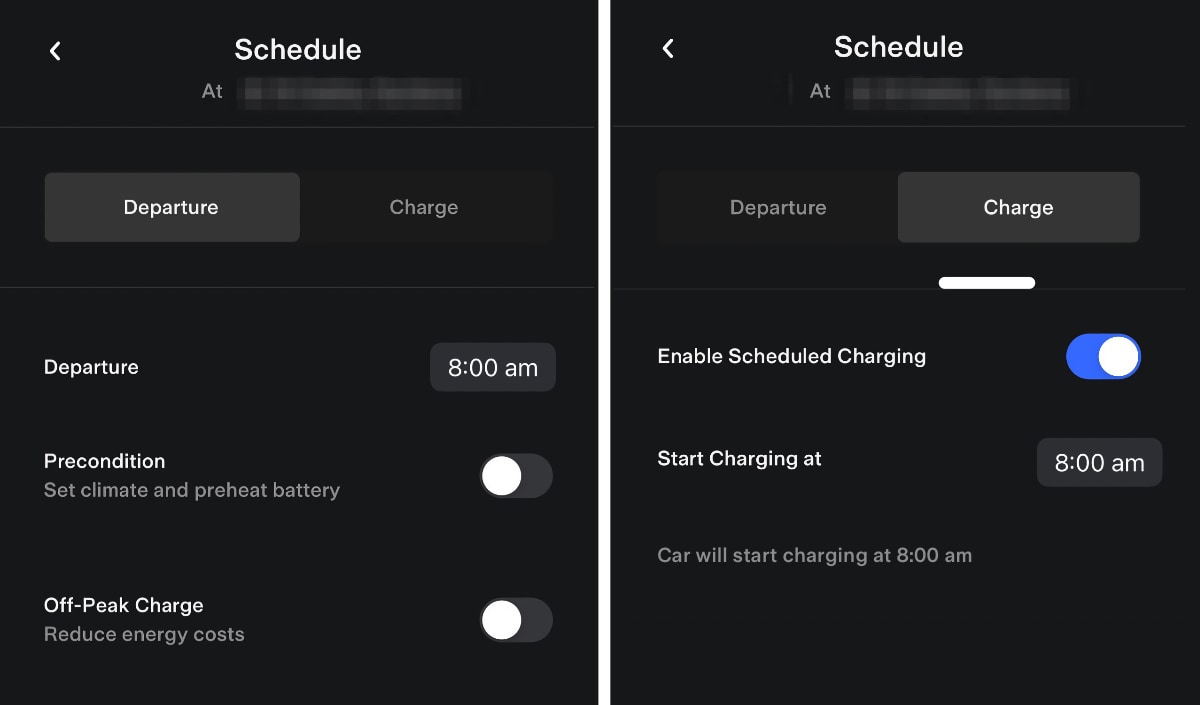 Scheduled Charging
The ability to charge your car at a given time, or to have it charged by a certain time has been available in the car for a while now, but we'll now have the ability to schedule it directly from the app.
There's a new Schedule category that will allow you to adjust departure time and scheduled time charging.
Once you tap into the Schedule category, you'll be able to pick whether you want departure time charging, or scheduled time charging.
Tesla's wording here hasn't always been clear, but departure charging lets your car pick when to start charging, and you just let it know when you want it to be completed. This has the added benefit that your battery will be warmer when you're ready to leave. It's especially useful in winter climates.
Scheduled charging is essentially the opposite of departure charging. You pick the time you'd like your vehicle to start charging and it'll continue charging until it reaches your set charge level, such as 80%.
It's interesting that Tesla puts charging options under a 'Schedule' category instead of 'Charging'. It leaves the door open for other scheduling options. The obvious one is the ability to schedule your climate in the car, but there could be others such as the ability to schedule Sentry Mode.
I'd personally love for Tesla to include a Nest-like scheduling option that would let you pick the days of the week and temperature when you'd like your climate turned on.
Bioweapon Defense Mode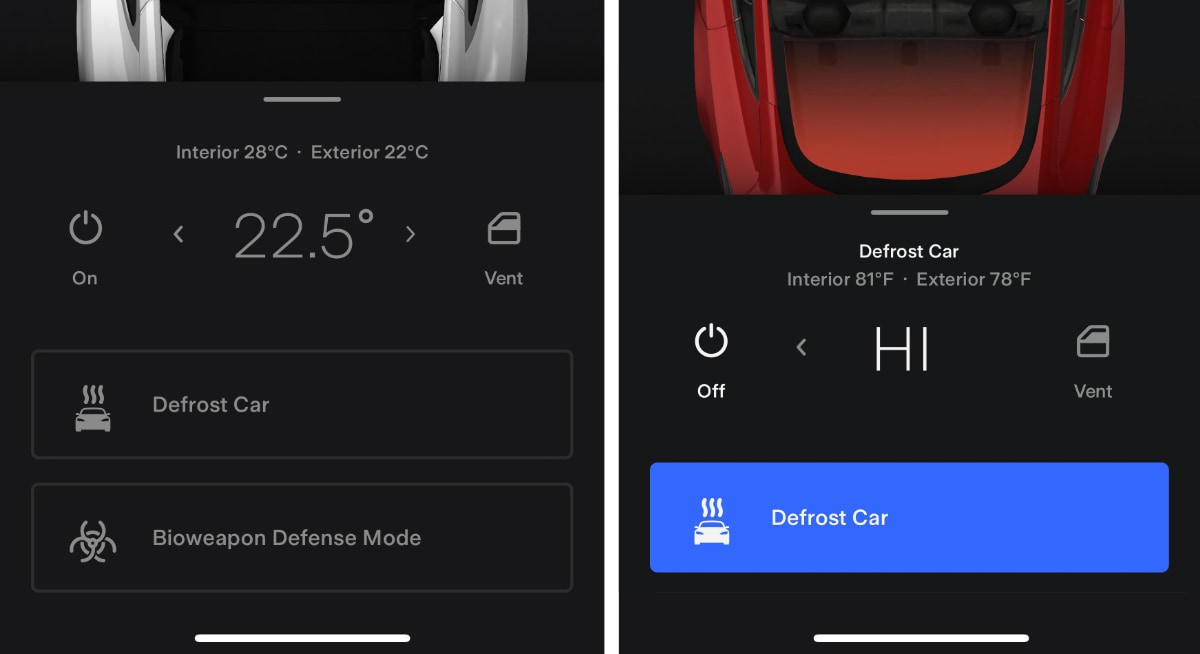 If your car is equipped with Bioweapon Defense Mode, you'll now be able to turn it on directly in the app. You'll slide up a drawer in the Climate section of the app which will give you the ability to turn on Defrost or Bioweapon Defense Mode.
Adjust Charge Amps

The last improvement that comes to the app with update 2021.36 is the ability to change your charging amps while the vehicle is charging. A new button appears underneath the charge limit slider that will let you select the amps used.
The 4.0 release of the Tesla app had a similar feature set to the previous app it replaced, but it looks like Tesla has plans to continue adding new features now.
In software development there's often an MVP (Minimum viable product) that the product team is willing to release with. In this case the MVP appears to have been the features that were available in the previous app. Now that Tesla has released the new app they can focus on adding new features that they may not have had time prior to release.