Implemented on Oct 06, 2021 (0 days)
Tesla has started releasing their next major update, 2021.36. The last release focused heavily on the redesigned Model S as Tesla appears to be finishing features for the vehicle. This release appears to follow suit, as the majority of the features are for the redesigned Model S.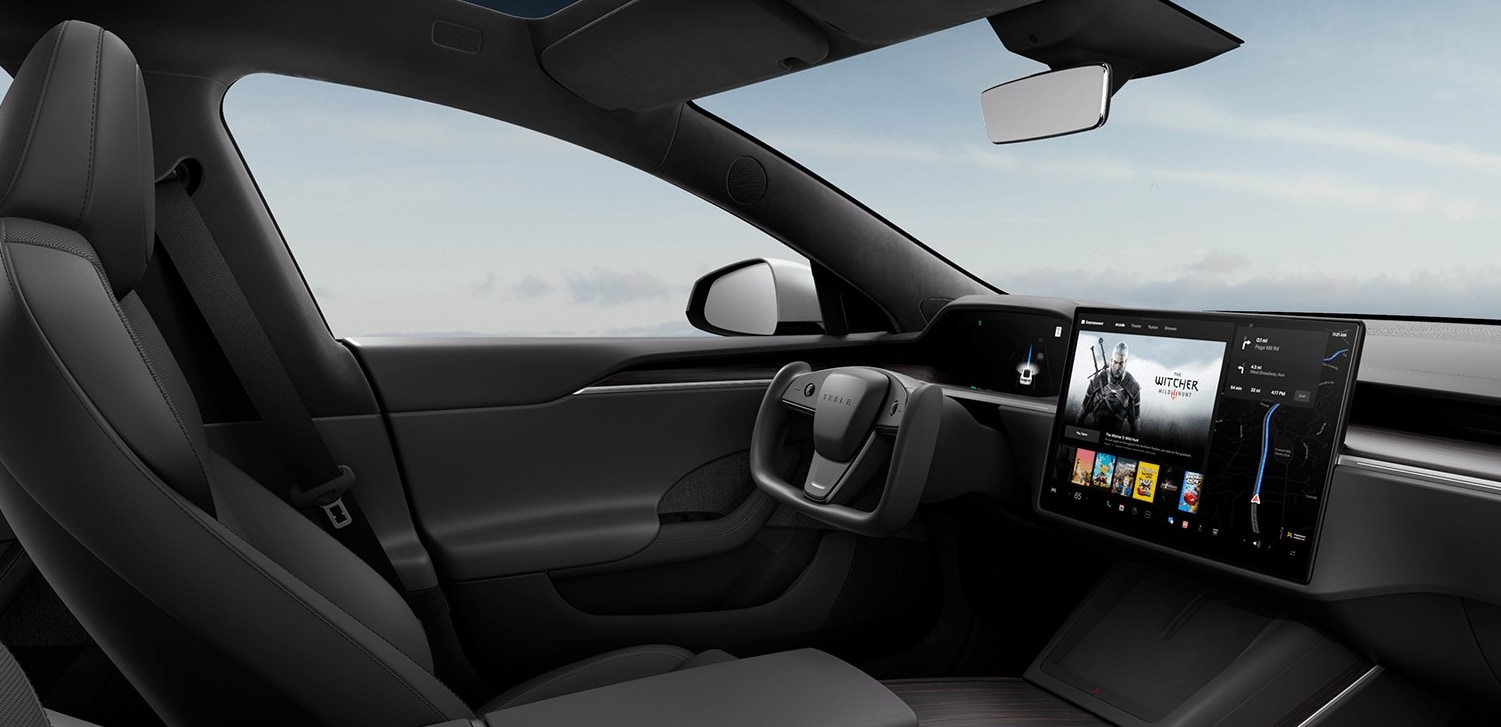 Updates to the Yoke
Since the new Model S doesn't contain a stalk for turn signals, the experience of turning off your turn signals after a turn was less than ideal. With 2021.36 Tesla aims to make this a little easier, by automatically turning them off in certain situations.
"Your turn signals will now automatically turn off when the vehicle detects a merge, fork or lane change maneuver has been completed. If an upcoming navigation event is detected in the direction of the turn signal, or if the vehicle detects a subsequent lane change, the turn signal will not turn off until the maneuver is complete. Turn signals will always latch when pressed. Additionally, you can now press and hold to latch high beam, and to activate the windshield washer."
Better Windshield Wipers
2021.36 also appears to include the dreaded "Cold Weather Improvements", but some of these you may actually find useful. Your windshield wipers wash sequence will now adjust dependent on your speed.
Some models will also receive improved temperature consistency throughout the cabin, as well as improved battery heating for faster Supercharging.
For the redesigned Model S, it also includes a feature that Elon said was coming earlier this year. The car will now automatically turn on your seat heater, if it thinks you'll want them.
Improvements in the App
This update will also enhance your Tesla app. Tesla released version 4.1 of the Tesla app with new features, but most of them were dependent on your Tesla having software update 2021.36. With 2021.36, your Tesla app will now be able to change the charge current, change your scheduled departure time and adjust scheduled charging.
Other Improvements
This update includes a few additional features that aren't described here. To see the full list features head over to the release notes for 2021.36.