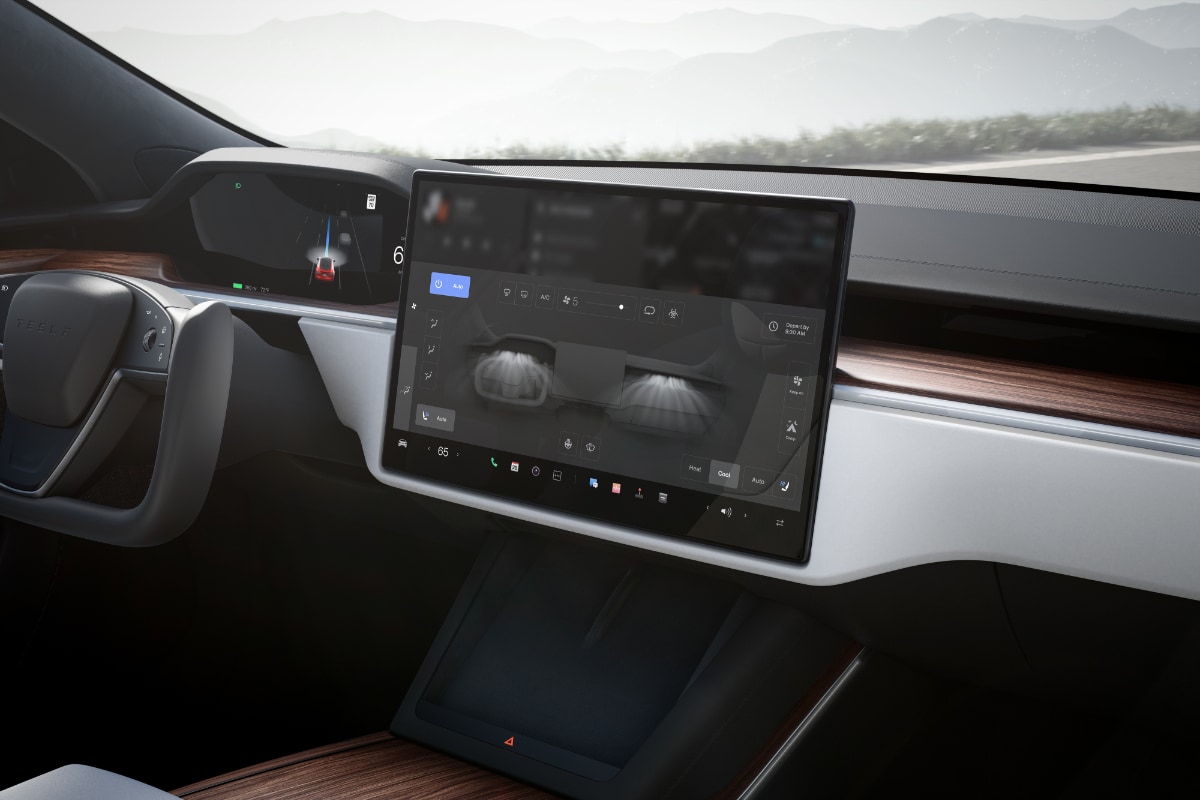 Tesla has issued a new recall affecting 129,960 vehicles from 2021 and 2022, due to an overheating issue with the infotainment center CPU.
The automaker has discovered a fault where the center display may become laggy due to the CPU overheating when the vehicle is pre-conditioning the battery pack for Supercharging or while it's Supercharging.
"A lagging or restarting CPU may prevent the center screen from displaying the rearview camera image, gear selection, windshield visibility control settings, and warning lights, increasing the risk of a crash", Tesla wrote in their recall notice.
Tesla claims to have discovered the issue during standard endurance testing. Although there have been no reports of wrecks or injuries, the company has received 59 warranty claims from January to early May.
Luckily, just like past recalls, the automaker will be able to fix the issue with a software update. The Recall Report from the National Highway Traffic Safety Administration Safety reads:
"On May 3, 2022, Tesla began deploying an OTA firmware that will improve the management of the CPU temperature and associated communications with elevated temperature operation. This remedy will mitigate temperature elevations in the CPU when the vehicle is fast-charging or preparing to fast-charge, which will prevent slow processing or restart."
Tesla will contact the specific owners with an official recall notice, expected to be mailed July 1, 2022.
Tesla's ability to issue over-the-air software updates in order to fix most of the issues that have led to official safety recalls lately, highlights the effectiveness of their approach to in-car operating systems and connectivity, a feature that seems to be gaining fast adoption by other automakers, and will surely change the landscape of the automotive industry.
A typical traditional recall, in which affected owners must bring their vehicles in for service, could easily bankrupt a carmaker, which must pay for labor and parts to perform the repairs.
Affected vehicles appear to be limited to those with Ryzen-based CPUs, Tesla's latest MCU. MCU 3 provides increased responsiveness and faster loading apps such as streaming services and the web browser.
If you have a Tesla with a Ryzen-based CPU and have experienced a delay when using the touchscreen or had it restart randomly, you may see improvements when this fix is rolled out.
The fix is expected to be in later revisions of Tesla's 2022.12 updates.