Tesla's Nurburgring times: Plaid sets EV record
September 10, 2021
By Nuno C.
Tesla and Porsche have been going head to head to see who can set the fastest lap time at the famous Nurburgring track. Up until yesterday Porsche owned the record for the fastest lap for a production electric vehicle. Tesla has now come in with a stock Model S Plaid and beat Porchese's time with a 7:30.909 lap time.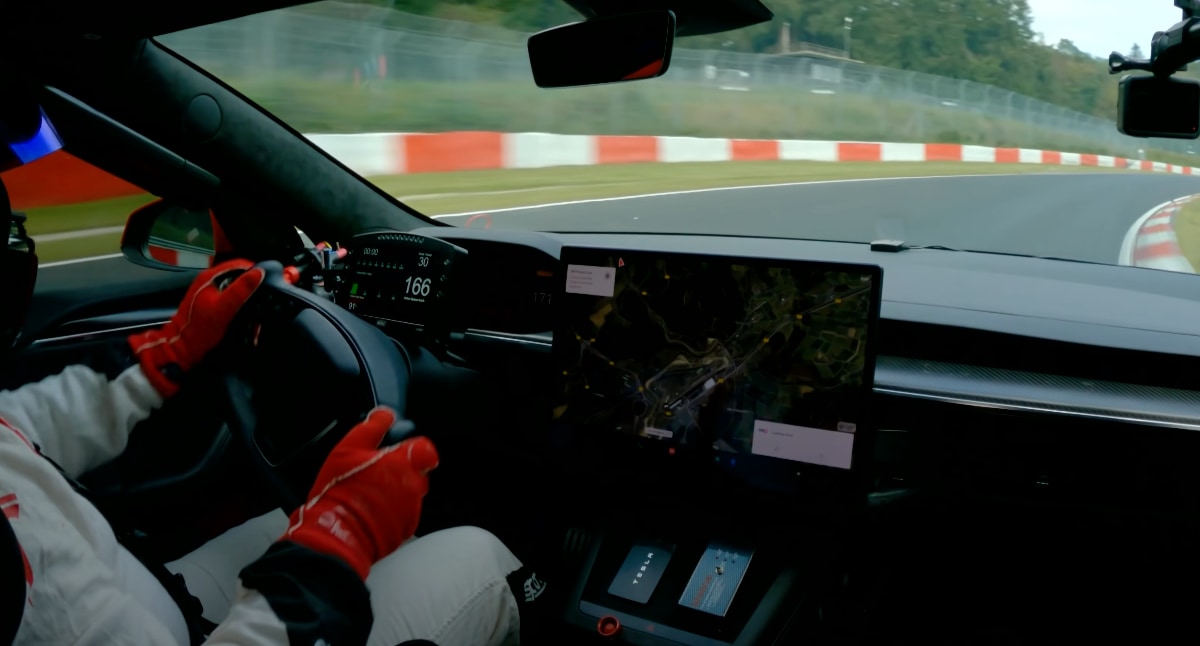 This puts Tesla back on top, beating Porsche's previous time of 7:42.34. Elon says that Tesla will next attempt a lap with a modified version of the Plaid. It will contain added aero surfaces, carbon brakes and track tires according to Musk.
While Nurburgring lap times are somewhat meaningless, what they do is let the world know that electric vehicles aren't just for those environmentally conscious, they're some of the fastest, lowest maintenance vehicles in the world. All while being more environmentally friendly and cheaper to run.
Tesla Model S Plaid just set official world speed record for a production electric car at Nurburgring. Completely unmodified, directly from factory. pic.twitter.com/AaiFtfW5Ht

- Elon Musk (@elonmusk) September 9, 2021
Porsche still has to race their faster Taycan, the Turbo S at Nurburgring, so we will see how that compares to the Plaid's current record. We may see the record go back and forth a couple more times.
| Car | Time | Date |
| --- | --- | --- |
| Tesla Model S Plaid | 7:30.909 | September 2021 |
| Porsche Taycan Turbo | 7:42.34 | August 2019 |
| Tesla Model S P85D | 8:50 | 2015 |
| Tesla Model 3 Performance | 9:00 | 2019 |