With software update 2021.12.25.6 Tesla has redesigned the car's phone app. The functionality of the app itself has only minor changes, but it introduces a new multi-pane layout that makes it easier to navigate and see more information at once without having to go back and forth.
To go along with these UI updates, Tesla has also introduced a new text message alert chime that is more subtle and soothing. Although unfortunately, we still can not adjsut the volume at which text messages are read.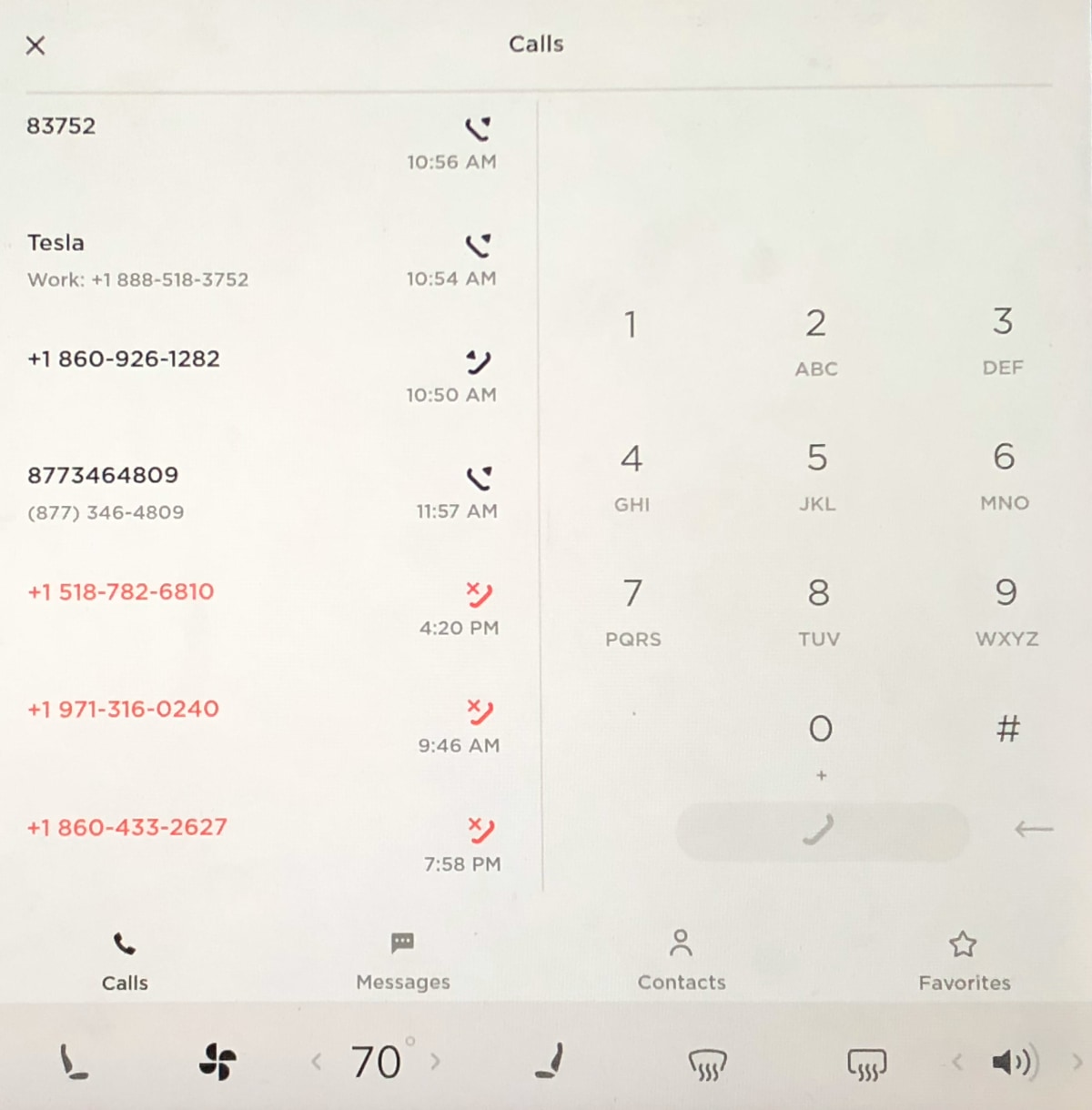 The phone app now takes up a much larger portion of the screen, taking up the same width as the map and it now features two columns for most tabs, making it easier to look at content like contacts.
The Calls tab features your recent phone calls much like it did before, but the dialer is also introduced in the right pane instead of having its own dedicated tab.
The Messages tab, which shows your recent text messages during this trip now has people you exchanged messages with on the left and the selected person's messages show up on the right.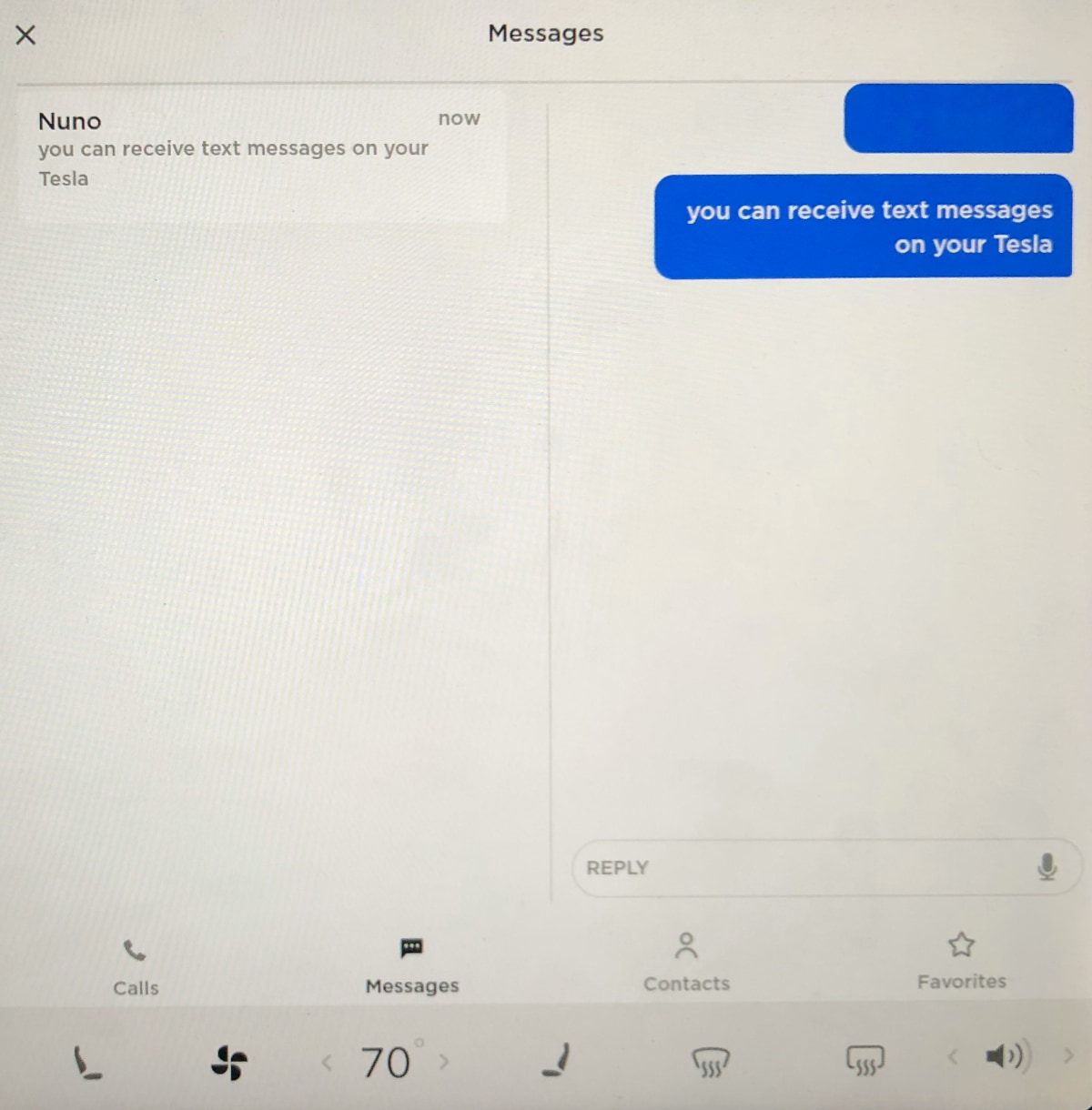 The Contacts tab is similar to the Messages tab in that it shows the contacts on the left and information on the selected contact on the right side. A nice improvement here is that if you have addresses listed for any contacts, the address will now show up with a 'Navigate To' icon, which allows you to navigate to the destination with one tap. Each contact now only has an option to call, with the message icon being removed (Correction: Message icon is there after a restart!).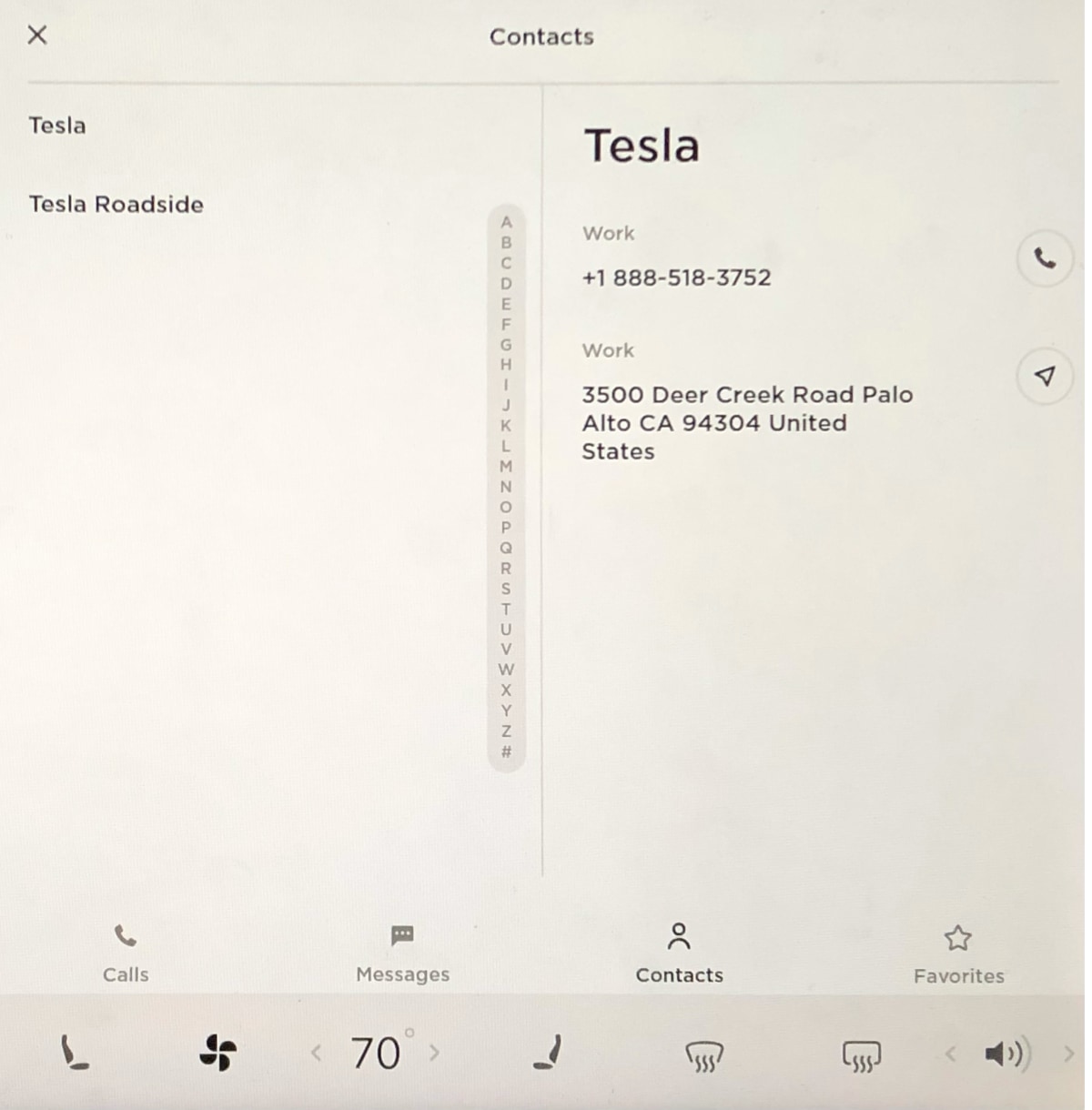 Lastly, the Favorites tab shows the same information as it did before, but the buttons are now much larger and the tap targets are much larger, making it easier to use while driving.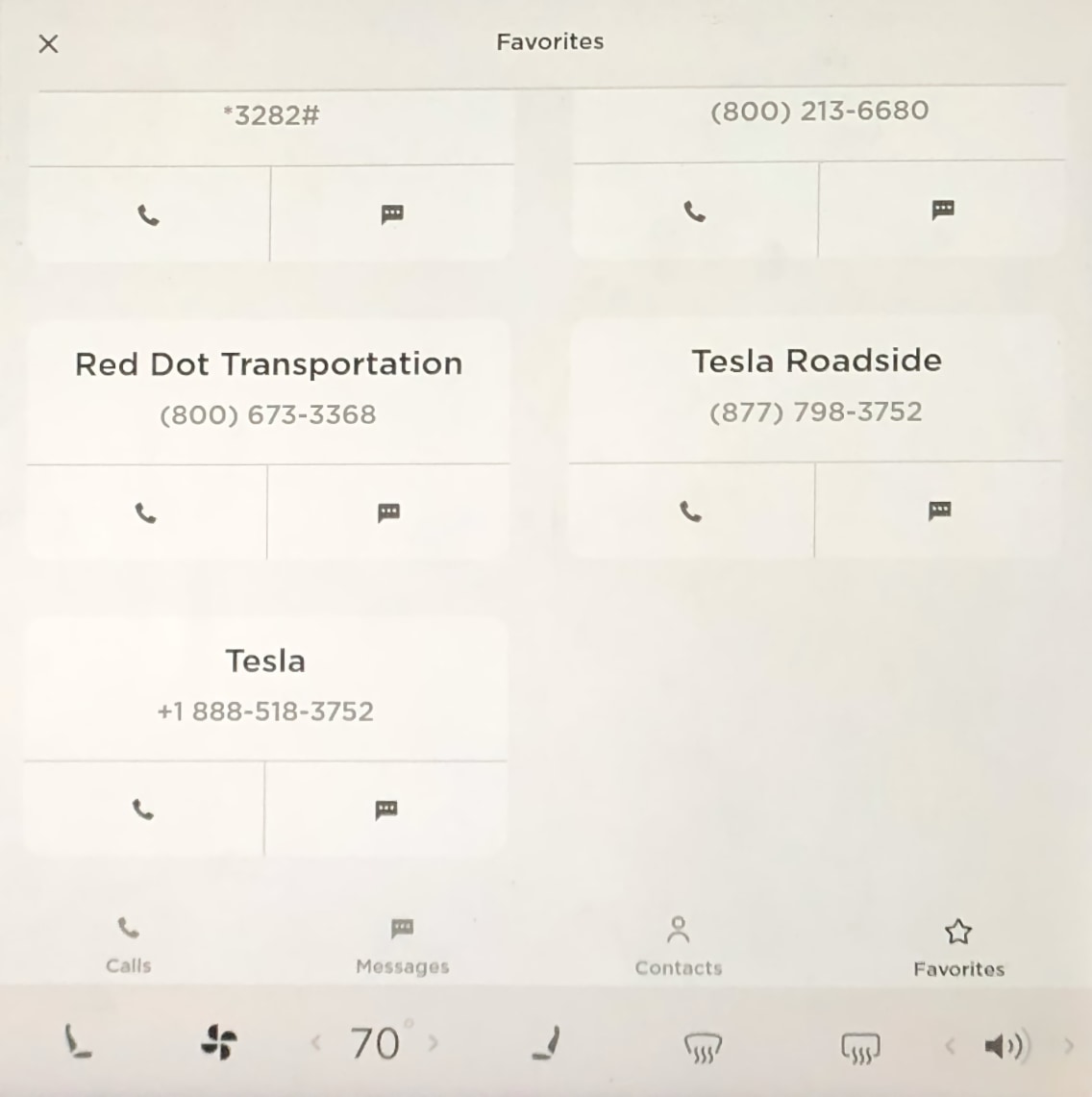 Take a look at the full 2021.12.25 release notes to view other undocumented features in this release.