Last night Tesla showed off its new Model S Plaid. We'll be talking about the car itself below, but you can also read about all the new software features here.
As amazing as the software looks, the car looks just as amazing, if not moreso.
The car will be able to go from 0-60 in 1.99 seconds and do a quarter mile in 9.23 seconds, making it the first production car to break the two second barrier.
It has 1,020 HP at its peak and is capable of traveling 200 MPH. However rumors are that it will require upgraded wheels and tires.
The Model S will contain a new battery pack and feature four modules instead of sixteen, but it will utilize the same batteries.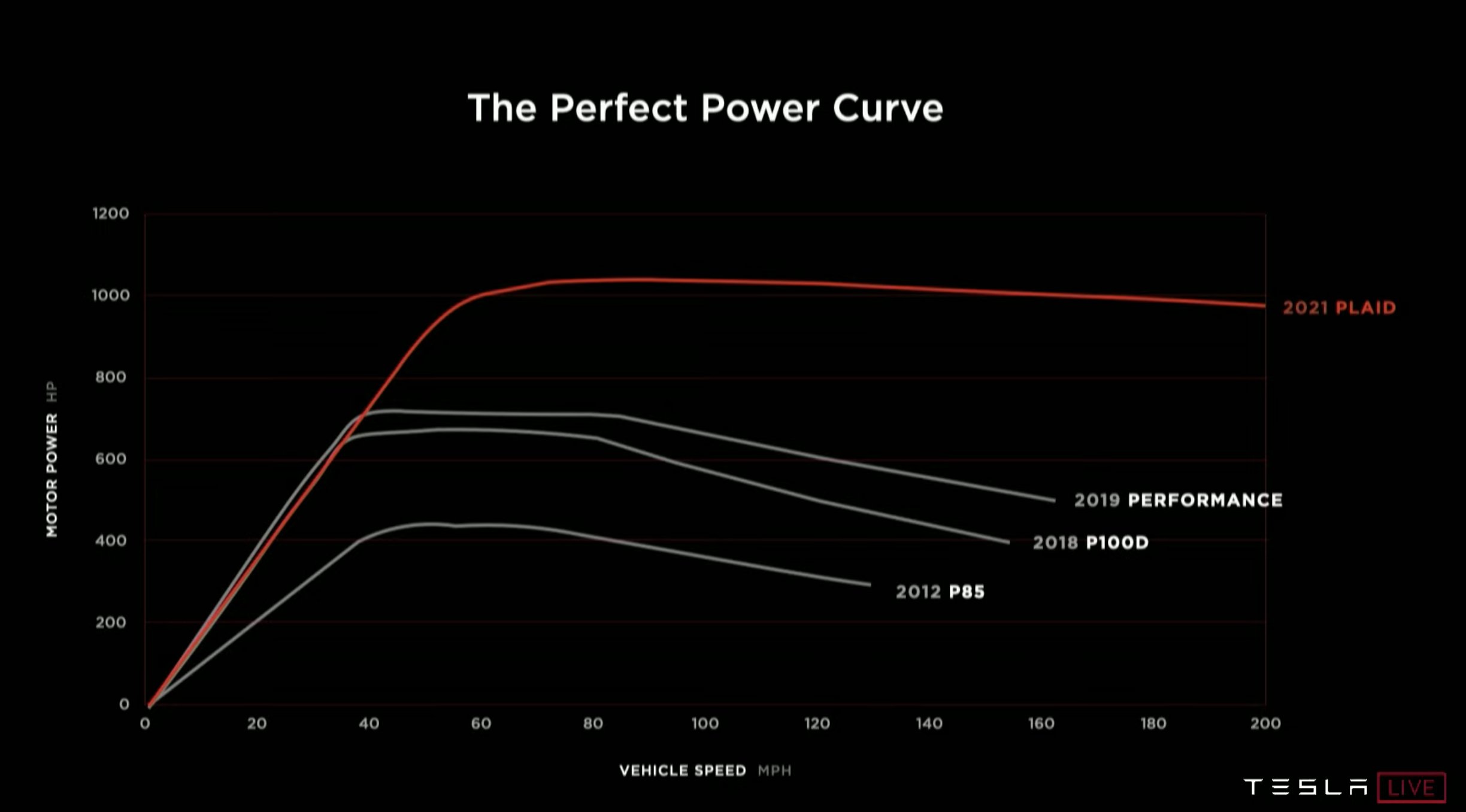 The motor itself is capable of more than 20,000 RPM and needed to be especially designed to handle the power it produces. It contains a carbon sleeve to hold it together at extreme RPM.
It will have a range of 390 miles for the tri-motor version and 420 miles for the dual motor.
Supercharging rates have also been increased for the car. Elon claimed that the car could charge 187 miles in 15 minutes.
Some smaller tidbits are that USB-C ports will provide up to 36 watts of power, making it enough to charge a laptop. It will also be capable of multiple bluetooth connections, letting multiple passengers connect to the car.
The 17" center screen is reported to have a resolution of 2200x1300.
The rear screen will be able to control entertainment apps, climate control, music and seat heaters.
Elon Musk said that the audio system uses a custom codec that continually adjusts to the environment and the source of the music that will continue improving over time.