Tesla showed off some parts of the new Model S's software and its new UI. The UI looks quite a bit different from the leaks that we have seen in the past. It introduces larger app windows and colorful icons along the bottom.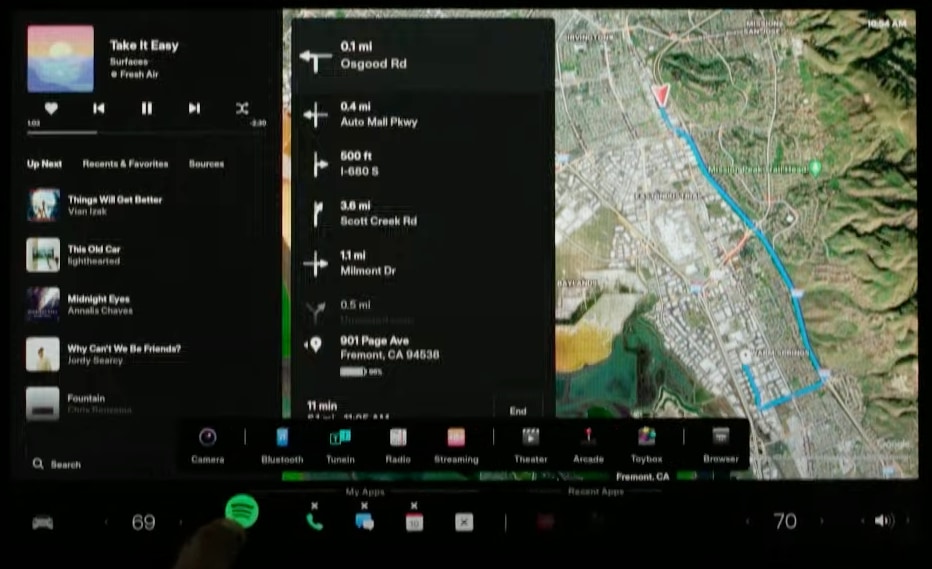 Tesla will introduce some personalization aspects and give you the ability to customize some of the buttons that appear along the bottom of the screen. From the app launcher menu, you'll be able to drag app icons into the "dock." There will also be a new section in the bottom bar for recently used apps.
You'll also be able to drag apps around the screen to move them from the left to right or right to left. There will also be a new icon along the bottom that will let the passenger easily swap the apps that appear on the left and right.
Elon Musk said during the keynote that multi-destination navigation, also known as waypoints is coming, but it's not clear whether it will be in this release.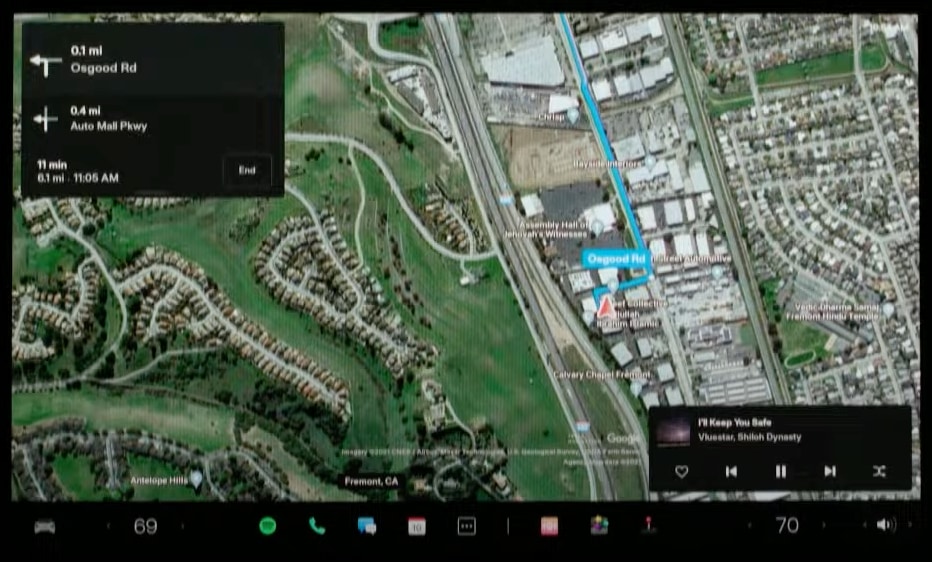 Tesla is also introducing a music mini-player. When you dismiss the music app, instead of disappearing completely from the screen, it will turn into a mini-player with buttons for pausing, skipping, favoriting and shuffling.
The rear screen on the Model S will have buttons for music, climate control, entertainment and seat heaters.
The rear seats vents will be similar to the front and you'll be able to adjust the airflow direction through the touchscreen.
We have yet to hear what parts of this new UI will carry over to previous models.