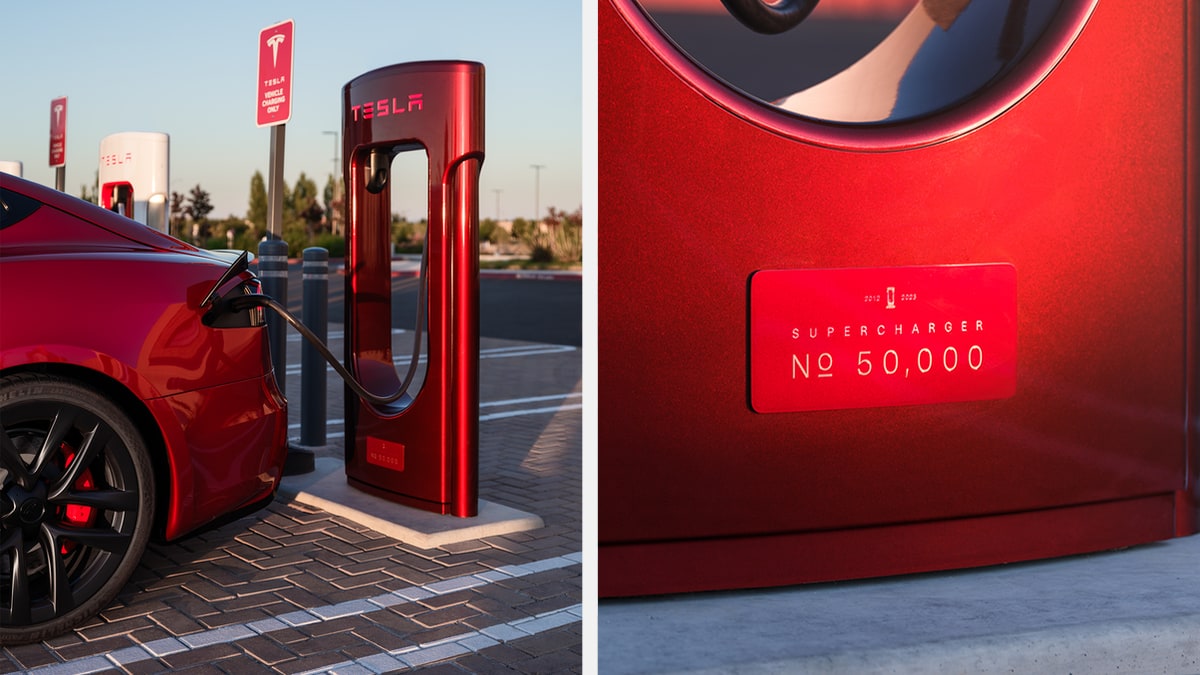 Tesla's Supercharger network offers a fast and convenient way for Tesla vehicle owners to charge their cars. However, with the growing number of Tesla vehicles and other supported EVs on the road, some Supercharger stations may experience high levels of congestion. To address this, Tesla has implemented a new, congestion fee at certain busy locations. Thanks to updates to Tesla's owner's manual, we now have some additional details on this new fee.
Congestion Fees: Purpose and Application
Congestion fees, similar to idle fees, are additional charges that apply under specific circumstances at busy Supercharger stations. The rationale behind these fees is to encourage drivers to move their vehicles promptly and discourage charging to a higher percentage, where charging speeds are drastically slower.
When Do Congestion Fees Apply?
Congestion fees only incur at select, often busy, Supercharger locations.
As opposed to idle fees, which apply when the Supercharger is 50% or more occupied, congestion fees will only apply when the station is 100% full, and your vehicle's battery charge exceeds the "congestion limit."
Similar to idle fees, there's a grace period of five minutes before congestion fees will apply. After five minutes you'll then be for congestion fees until your vehicle is either moved or reaches its charge limit. If your vehicle reaches the charging limit, at which point it stops charging and the vehicle hasn't moved, idle fees would then apply until the Supercharger falls below 50% capacity.
According to the latest owner's manual, Tesla isn't being specific about what the congestion limit is. It's presumed to be 80%, although it's possible that it could vary depending on the level of congestion, change over time or even vary depending on the model's charging curve.
Tesla recently changed the recommended daily charging level for most of their vehicle from 90% to 80%, which could be partially due to these new congestion fees. Since most owners will now have their vehicle charge level set to 80%, they won't accrue surprise congestion fees at these Supercharger locations.
Supercharger Information
Tesla does an great job of laying out Supercharger wait times, prices and fees. They recently also starting predicting Supercharger wait times based on your time of arrival.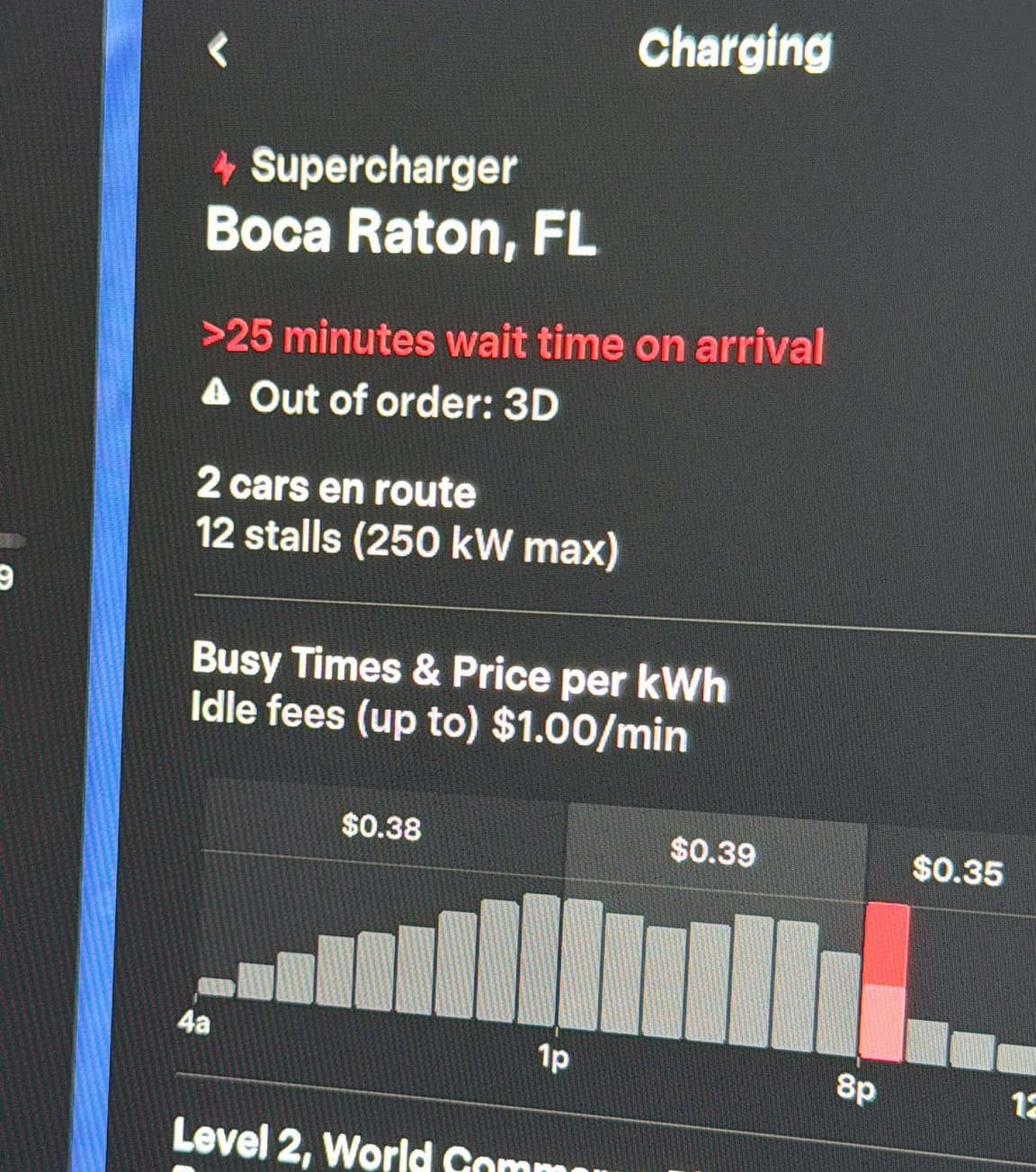 The Supercharger's rate structure, including whether idle or congestion fees apply, can be seen on the Supercharger's pop-up on the vehicle's screen (update 2023.38+).
While congestion fees are another fee on top of the already high Supercharger prices in a lot of areas, this change is expected to decrease Supercharger congestion by discouraging owners from charging at slower speeds.