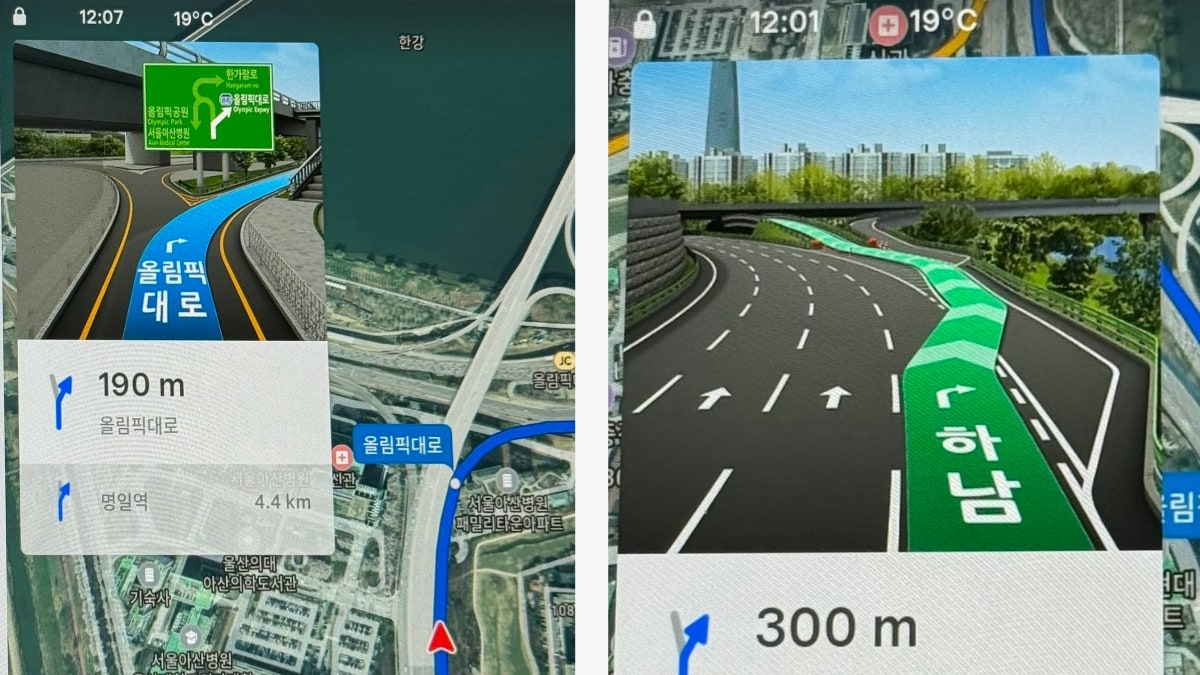 Tesla has unveiled a new navigation feature for its Korean customers. Software update 2023.32 now showcases a detailed preview of intricate highway intersections and urban crossroads to facilitate smoother navigation.
Detailed Intersection View
Recently, a tweet by user @gbmKSquare highlighted this new feature. Translated, the release notes elaborate, "Detailed Intersection View - The navigation system displays a detailed preview when approaching complex highway intersections and urban crossroads. In the preview, the lane to be used next is highlighted."
Echoes of China's Navigation Update
This isn't Tesla's first rodeo with such features. The company rolled out a similar feature in China back in 2020. To aid drivers in maneuvering through intricate highway junctions, the navigation update showcased an image of the junction, highlighting the lane guidance directly in the instrument cluster for Model S and Model X. Moreover, the turn-by-turn instructions on the touchscreen also integrated this visual aid, ensuring drivers could easily navigate challenging intersections.
Also in the 2023.32 update, Tesla now says it supports dark mode for 'most' of these intersection images.
Current Reliance and Future Potential
At present, Tesla seems to be leaning on data providers equipped with images of specific intersections. Thus, this feature is primarily available in select markets where such data is accessible. However, the horizon looks promising.
Considering Tesla's continuous innovation, it's feasible that the company might begin rendering similar visuals using vision and map data, such as lane counts. Such a development would not only refine the existing system but could potentially lead to a global rollout of this advanced navigation aid.