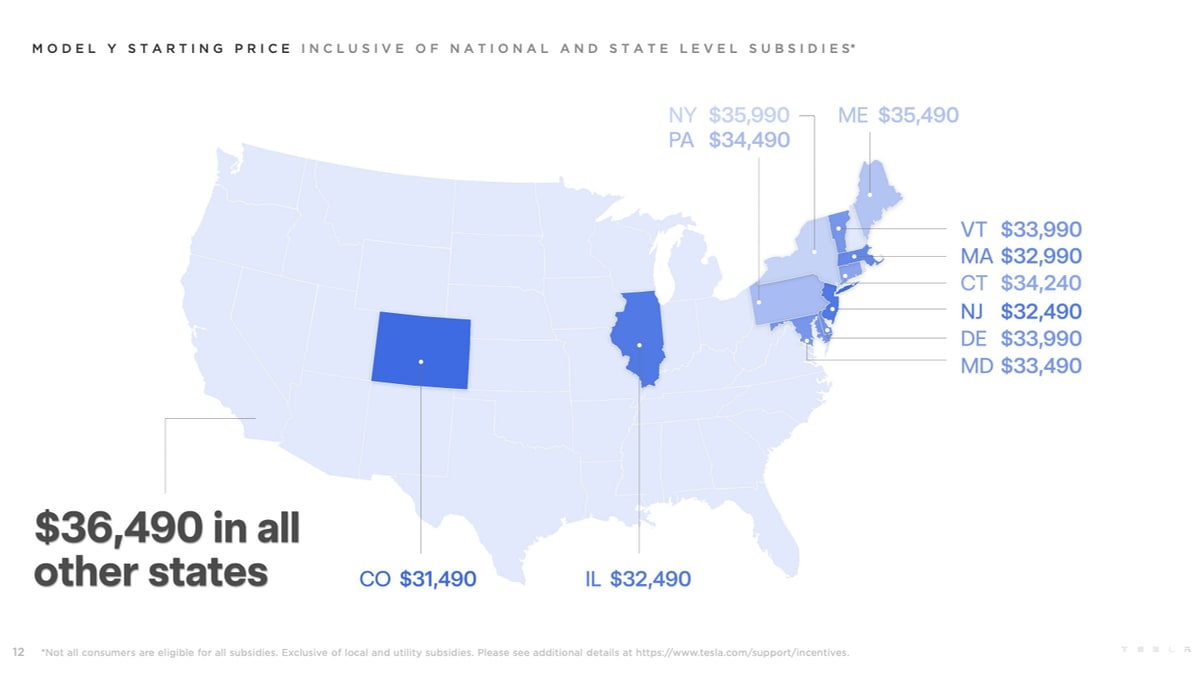 Elon Musk had a distinct note of concern about the current economic climate, particularly the high-interest rate environment, during the 2023 third-quarter earnings call.
Tesla's earnings dropped by 37% from a year earlier, marking the smallest profit in two years. The company's third-quarter revenue saw a 9% boost from the previous year. However, Tesla fell short of Wall Street expectations on both fronts.
The company's profit margins have also slimmed. Its gross margin stood at 17.9%, a seven percentage point dip from a year ago. The adjusted automotive margin, a metric closely watched by industry experts, fell by nearly 11 percentage points to about 18%.
Interest Rates and Car Affordability
Musk began by highlighting that buying a car boils down to the monthly payment for most people. "The vast majority of people buying a car is about the monthly payment... as interest rates rise, the proportion of that monthly payment that is interest increases naturally," Musk stressed.
With rising interest rates, a larger portion of the monthly payment goes toward interest, making it difficult for many to afford the car. He stresses, "If interest rates keep rising, you just fundamentally reduce affordability."
This is a particular concern for Tesla, as they are tracking for the Model Y to be the best-selling car globally, not just in revenue but unit volume. Musk explains that high-interest rates can reduce the affordability of their vehicles, likening rising interest rates to an increase in the car's price.
Listen to Replay of the Earnings Call
Historical Lessons from 2009
Musk's concerns are not unfounded. He vividly recalls 2009 when General Motors and Chrysler filed for bankruptcy. Musk recounts Tesla's close brush with the financial crisis, detailing how they closed a financing round on Christmas Eve, without which they would have failed to meet payroll just two days after Christmas. The memory serves as a poignant reminder for Musk, who emphasizes, "I don't want to be going at top speed into uncertainty."
Despite the looming economic concerns, Tesla has growth opportunities. Giga Texas still has ample space to expand production, pointing out that they are "only occupying a tiny corner of the land that we have." However, Musk noted that one of their major challenges is personnel, as the greater Austin area has a limited population, which is further constrained by a housing crisis.
The Importance of Car Price
Musk touched upon price elasticity, comparing Tesla vehicles to other cars like the RAV4. He emphasized the importance of making Tesla vehicles more affordable for the majority, iterating, "Cost is not an optional thing for most people; it is a necessary thing." He further explained that due to rising interest rates, even though Tesla has reduced the prices of vehicles like the Model Y, the monthly payment for customers remains almost the same due to the increased interest component.
The Wider Banking and Credit Situation
Musk also dived into a more significant credit situation. He pointed out that acquiring credit has become a challenge for many. Many banks have become more cautious, and some, like Credit Suisse, have even collapsed, which was an unexpected shock for many. He added, "People are reading about wars all over the world. Buying a new car tends not to be front of mind.
Elon Musk's concerns mirror the more considerable anxieties surrounding the global economy. The call served as a reminder that even industry giants like Tesla are not immune to global economic shifts and uncertainties.