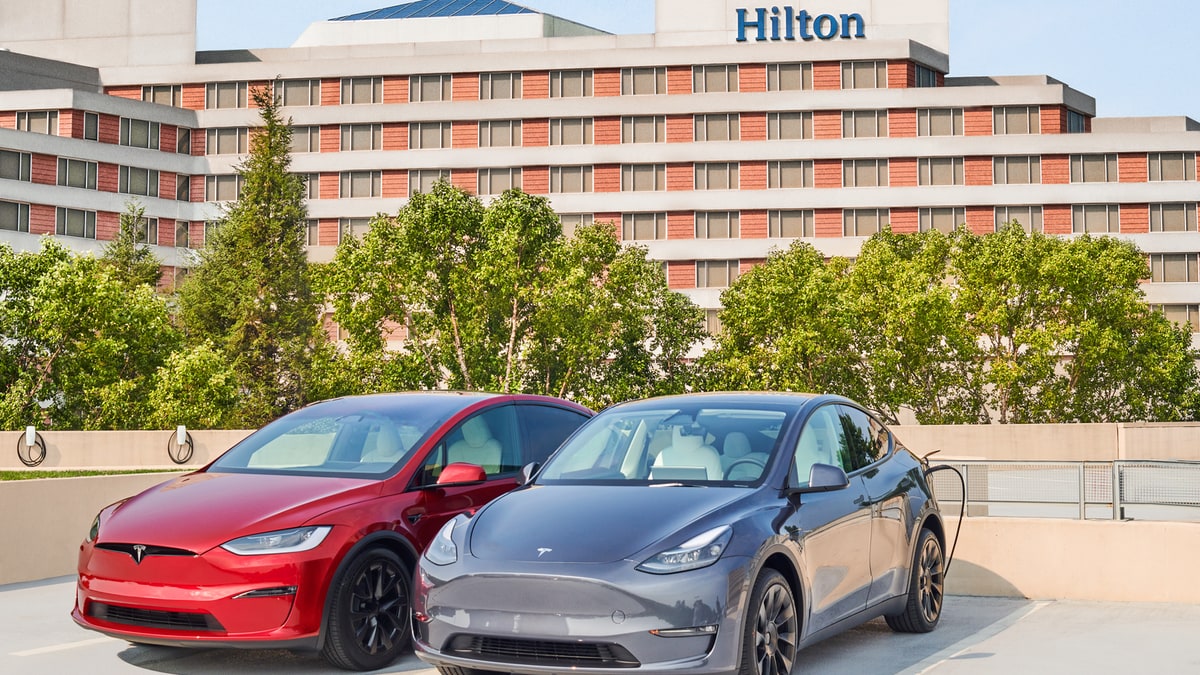 Two industry giants have announced collaborations to achieve a seamless electric vehicle experience. First, in a bid to electrify road trips and facilitate easy overnight charging, Hilton will partner with Tesla to deploy an unparalleled number of charging stations across its hotels in North America. On a parallel track, Honda signs onto Tesla's rapidly expanding North American Charging Standard (NACS), promising to streamline the charging ecosystem further.
Hilton & Tesla: Powering Up Hospitality
Launching in early 2024, Hilton plans to modernize the hospitality industry by equipping 2,000 of its hotels across the U.S., Canada, and Mexico with a staggering 20,000 Tesla Universal Wall Connectors. This initiative sets Hilton to establish the industry's largest overnight EV charging network, offering at least six chargers at each property to cater to the ballooning community of EV travelers.
Matt Schuyler, Hilton's Chief Brand Officer, accentuated their commitment to evolving with their guests' needs, offering experiences that echo their daily routines while promising unmatched hospitality. This partnership envisages a transformed North American landscape, teeming with convenient EV chargers to enhance travelers' experiences and facilitate sustainable choices.
Tesla echoed this sentiment, with Rebecca Tinucci, Senior Director of Charging Infrastructure, emphasizing the strategic goal of surpassing the traditional gasoline vehicle experience. The venture promises to ensure electric vehicle adoption on a substantial scale, marking a historic milestone in Tesla's endeavor to install low-cost, convenient AC charging solutions at prominent destinations.
Honda Joins the NACS Coalition
Honda has officially ratified its agreement to integrate Tesla's NACS into its fleet, initiating with their new EV lineup launching in North America from 2025. This integration will also grant Honda EV owners unprecedented access to Tesla's Supercharger stations, augmenting charging convenience manifold. Moreover, Honda has assured compatibility with NACS even for its models released before 2025, equipped with the CCS port, leveraging a specially designed adapter.
This development trails Honda's previous pledge in August 2023 to collaborate with Tesla, making it a vital player in the collaborative mission to foster a robust high-powered charging network for EVs in North America.
The list of NACS continues to grow, it now includes Ford, GM, Rivian, Volvo, Polestar, Electrify America, Mercedes-Benz, Nissan, Fisker and now Honda & Acura. While Hilton becomes a significant partner in offering EV owners a place to stay and charge up.