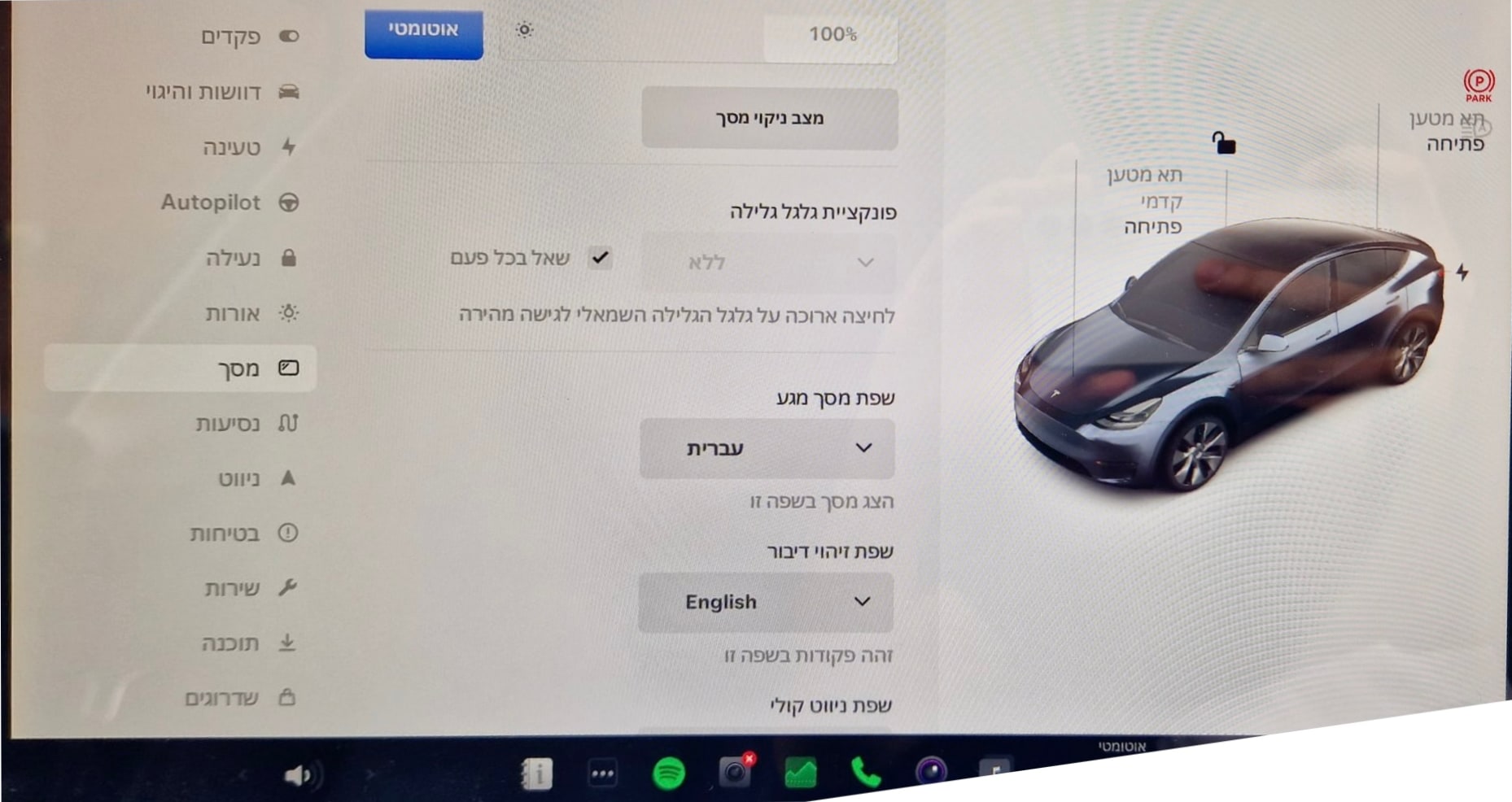 Tesla's commitment to global inclusivity and accessibility is highlighted in its latest software update, 2023.32, which now incorporates support for Hebrew. Recognizing Hebrew as its first right-to-left (RTL) language, this inclusion isn't merely a new linguistic addition. It acknowledges an expansive community of users as the brand grows worldwide.
Beyond Israel's borders, the U.S. boasts the second-largest Hebrew-speaking population. By integrating Hebrew support, Tesla directly reaches out to an even larger international community, ensuring a comfortable and familiar user experience for millions.
The Significance of Right-to-Left Script
Hebrew is one of the few languages, alongside Arabic and others, written and read from right to left. But catering to RTL languages isn't just about flipping text direction. It's about redesigning software interfaces and the user experience and ensuring that the new language isn't a mere addition but integrates seamlessly and feels inherently native.
With native language support, Hebrew-speaking Tesla drivers in Israel and worldwide can intuitively navigate their vehicles' interfaces while minimizing distractions.
Vehicles Supported
In this update Hebrew support has only been added to the Model 3 and Model Y. However, additional support is likely coming, at least for the refreshed Model S and Model X.
Diving into Hebrew: A Language of Legacy and Modernity:
Understanding the depth of the Hebrew language can further illuminate the significance of Tesla's latest update:
Historic Lineage: Hebrew, with its rich history stretching over 3,000 years, is not only the liturgical language of Judaism but also one of the world's oldest languages.
From Ancient to Modern: The transition of Hebrew from primarily a liturgical language to a vibrantly spoken one in the late 19th and early 20th centuries is a testament to linguistic revival and cultural preservation.
Unique Linguistic Traits Interestingly, classical Hebrew is written without vowels. Instead, it uses a system of dots and dashes known as "nikkud" placed around the letters to indicate vowel sounds. This unique system offers a distinct reading experience, merging ancient practices with modern understanding.
Tesla's Hebrew integration bridges the gap between state-of-the-art technology and ancient linguistic traditions. It serves as a reminder of the brand's dedication to acknowledging and celebrating global diversity.