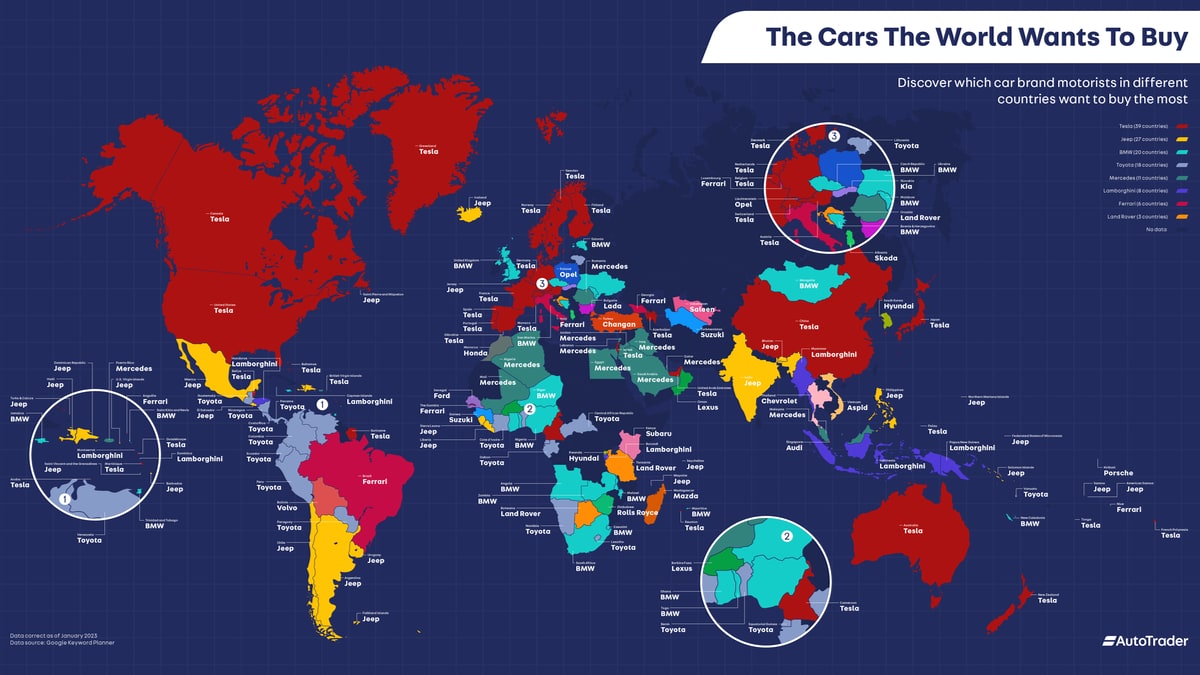 According to a study, Tesla is the most sought-after car in the world. AutoTrader UK reveals that Tesla has claimed the top spot as the most Googled car for sale in a whopping 39 countries.
AutoTrader's Study: A Triumph for Tesla & Jeep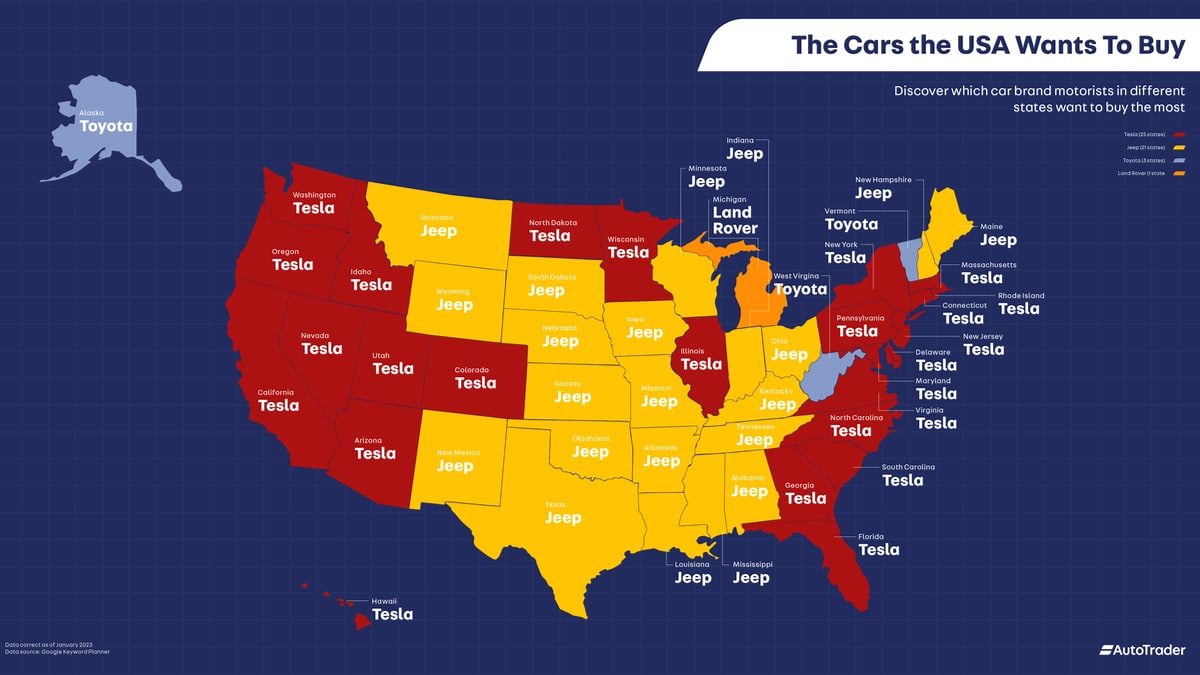 From the vast expanse of the United States to the scenic landscapes of Scandinavia, Tesla has captured the hearts and minds of people in various corners of the world. Here at home, Tesla reigns supreme as the most searched-for car brand in 25 out of the 50 states.
Perhaps the surprising news will come in the other rankings. Jeep is the second most wanted vehicle in the world and the United States. The brand best known for its off-road toughness - although it's more likely most are pavement princesses, was the big search item in 27 countries and 21 states. It was the second most searched car globally.
While Tesla steals the global spotlight, other car brands can't help but rev their engines in admiration. BMW, the renowned German engineering marvel, claims the runner-up position, dominating the hearts of car enthusiasts in 20 countries. The United Kingdom, known for its love affair with all things BMW, proudly joins the list of nations seeking the ultimate driving experience. Coming in third was Toyota and Mercedes-Benz rounds out the top five.
Global Icons: Supercars Still Hold a Place in World's Heart
Despite the rush towards electric, the allure of the supercar brands Lamborghini and Ferrari still has some power, surging into the world's top 10. These iconic brands and powerful beasts consistently captivate enthusiasts and collectors worldwide. Tesla's lead designer Franz von Holzhausen grew up with posters of these brands on his wall. Ferrari reigns supreme in its homeland of Italy and five other countries, while Lamborghini roars triumphantly in the hearts of those in the Cayman Islands and seven other countries.
As the world continues to shift towards sustainable transportation, Tesla has carved out a special place in the hearts of car enthusiasts everywhere. With their eye-catching designs, groundbreaking technology, and unwavering commitment to a greener future, Tesla has taken the automotive world by storm.
So, whether you're a Tesla fan or intrigued by the future of electric vehicles, there's no denying the allure of these revolutionary cars. Tesla has accelerated into the hearts of car enthusiasts worldwide, showing no signs of slowing down.