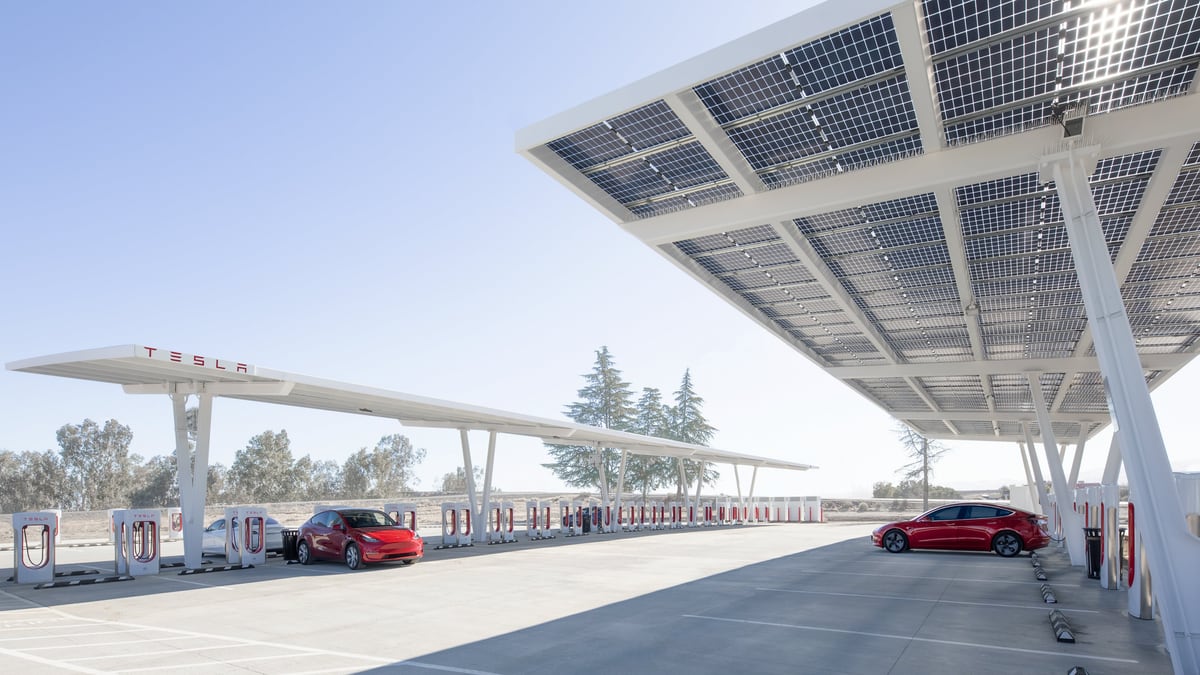 After a few months of uncertainty, Tesla has reignited its efforts to make Supercharging accessible to a wider range of electric vehicles. The company has restarted the deployment of its unique "Magic Dock" adapter at Supercharger stations, with a recent sighting in Texas.
Earlier this year, Tesla unveiled the Magic Dock - an adapter that allows non-Tesla EVs to utilize the Supercharger network. It was introduced at select Supercharger stations in New York and California but saw a sudden halt in its deployment. The assumption was that Tesla paused the Magic Dock rollout due to its ongoing discussions with other automakers regarding adopting the North American Charging Standard.
A Paradigm Shift in Supercharging Billing in Canada
Tesla has also made a major transformation in the Supercharging experience for Canadian customers. After several regulatory hurdles, Tesla has finally switched to kilowatt-hour (kWh) billing for Supercharging across Canada. This substantial shift means that customers will now be billed based on the electricity their vehicles consume, not the amount of time they spend charging.
The decision to change the billing method came after Measurement Canada granted a temporary dispensation in February 2023, permitting charging providers to invoice customers per kWh. Despite the initial hurdles and delays due to the complex approval process, especially for providers with expansive charging networks like Tesla, the long-awaited shift finally became a reality.
Tesla owners across Canada can now benefit from the more transparent, kWh-based billing system. While the rates vary, the slowest 72kW Urban Superchargers cost under $0.30/kWh, with the rates for V2 (150kW) and V3 (250kW) stations fluctuating around $0.47-$0.48 CAD per kWh.
Implications and The Path Forward
Tesla's recent strides in Supercharging underscore the company's commitment to its customers and the broader EV community. The reintroduction of the Magic Dock represents a major step towards broadening the inclusivity of Tesla's Supercharger network, offering non-Tesla EV owners more flexibility in charging options.
Moreover, switching to kWh-based billing in Canada is a significant move towards greater transparency and fairness. It rectifies the previous time-based system that inadvertently penalized drivers of slower-charging EVs, who paid the same amount as faster-charging vehicles but received less electricity.
As Tesla continues to innovate and evolve its Supercharging infrastructure, these latest developments underline its dedication to enhancing the EV charging experience for all users. This dynamic approach benefits Tesla owners and contributes significantly to the growth of the global EV ecosystem.