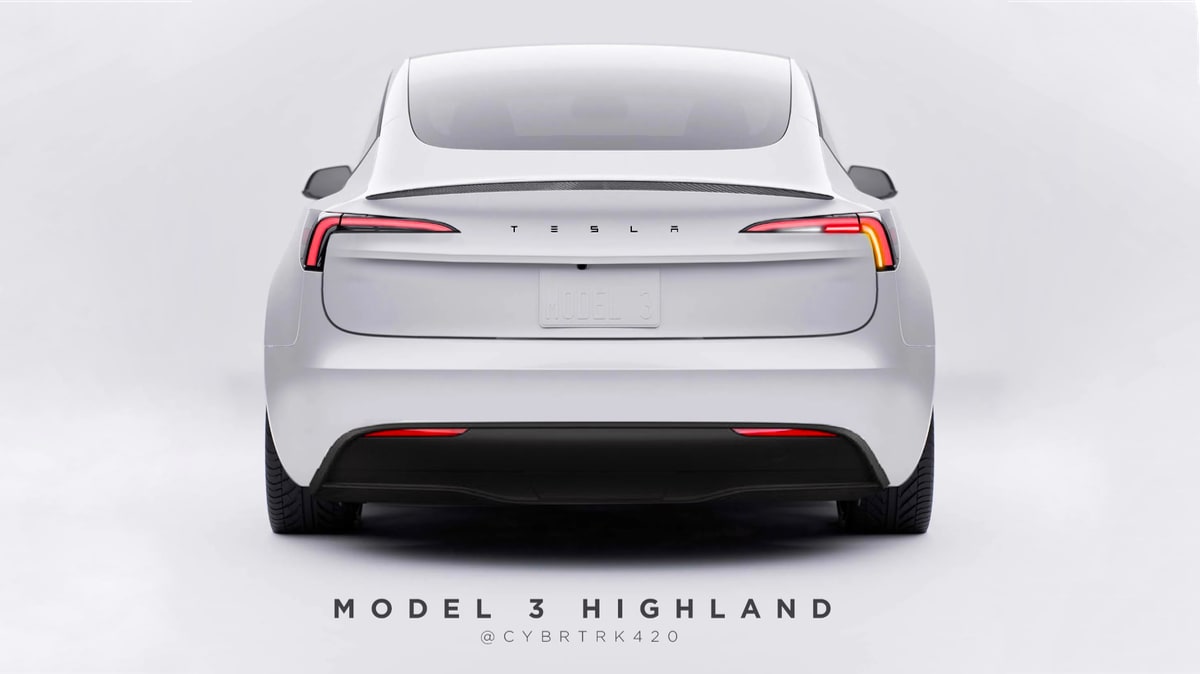 We don't need to read tea leaves or look into a crystal ball to predict that Tesla's Model 3 refresh, a.k.a the Highland, is fast approaching its release date. However, there's even more evidence emerging that backs up what we have already figured out. The Highland is ready.
It is Tesla's worst-kept secret, and China's sales figures for July 2023 prove it. Despite a year-over-year increase, there has been a 31 percent decline in sales from June. Shoppers are eagerly awaiting the newest version of the Model 3 and don't want to spend money on something that will be the "old" model next month. This is further reinforced by Tesla's recent filing with the Chinese government, seeking what looks to be approval for the redesigned 'Highland' Model 3.
Production and Market Expectations
According to X (Twitter) users Chris Zheng, and WuWa (who have provided a lot of excellent inside information), Tesla has begun producing its latest Model 3 at its Giga Shanghai facility. With the production lines currently alternating between the older and newer Model 3, a complete transition to the Highland Refresh is expected by mid-August, August 14 to be exact, suggesting a possible release of the vehicle as early as September.
This calculated maneuver coincides with extended delivery times for the Model 3 in the European market. Since European Model 3 units come from Giga Shanghai, this aligns seamlessly with the timelines required to ship the newly produced cars from China to Europe.
Features and Innovations of the Highland Refresh
The Highland Refresh is not just a cosmetic enhancement; it promises to be a significant upgrade. The next-generation Model 3 is poised to exhibit design updates and substantial improvements in hardware and production processes. Features such as ventilated seats, improved interior lighting, and Smart Shift are expected to be included. The Model 3 refresh is also expected to be lighter and more cost-efficient to manufacture, this model also integrates hardware 4.0 and at least one additional camera mounted on the front bumper.
Anticipated Launch and Impact on the Market
As Tesla gears up for this monumental event, it will continue to face a challenge to convince prospective buyers to purchase the existing Model 3, you know, that one that was cutting-edge technology just a few minutes ago.
Production is expected to be in full swing at both Giga Shanghai and Fremont factories by the end of the month. This unveiling could significantly stimulate demand in the fourth quarter. Interestingly, the fourth quarter starts October 1, and the last day you can transfer Full Self Driving to a new vehicle is September 30. Sign, sign, everywhere a sign.