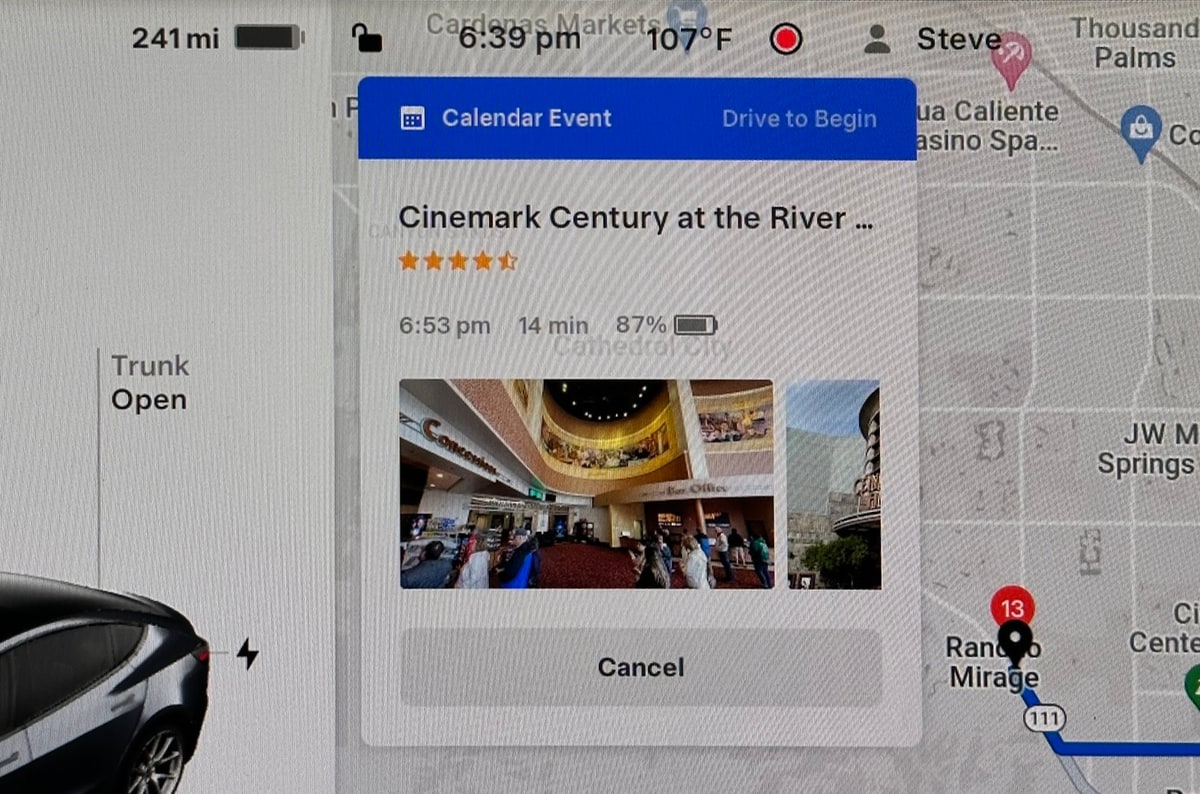 Tesla has released the next major update to its operating system with version 2023.26. Aside from the numerous exciting features in this update such as the Spotify refresh with enhanced playlist functionality, Bluetooth game controller suport for the Model 3 and Model Y, this update also includes various smaller, undocumented changes.
Last updated: Oct 3, 5:00 am
One of those new features is the ability to view where your Tesla is navigating if you have Automatic Navigation turned on.
With Automatic Navigation, you'll now be presented with your suggested destination when you enter your vehicle.
The popup on the screen will display your destination, your ETA, battery upon arrival, as well as a photo of your destination, if available. It will appear any time the car has a suggested destination. The suggestion may be based on a calendar event, a destination sent to the vehicle from the Tesla app, or if the vehicle thinks you'll want to navigate home or to work based on your location and time of day.
You can begin driving to automatically start the route, or you can cancel the suggested destination.
Note: You can turn on Automatic Navigation by going to Controls > Navigation and enabling Automatic Navigation.
This is one of the several undocumented changes in update 2023.26. Some of the other changes include an update to the recommended charging limit and "blue dots" for apps that have been recently updated. If you'd like to see the complete list of changes in this update, check out the 2023.26 release notes.
Tesla continues to roll out update 2023.26 to its customers. Each roll out is based on the vehicle configuration, hardware, region and more.