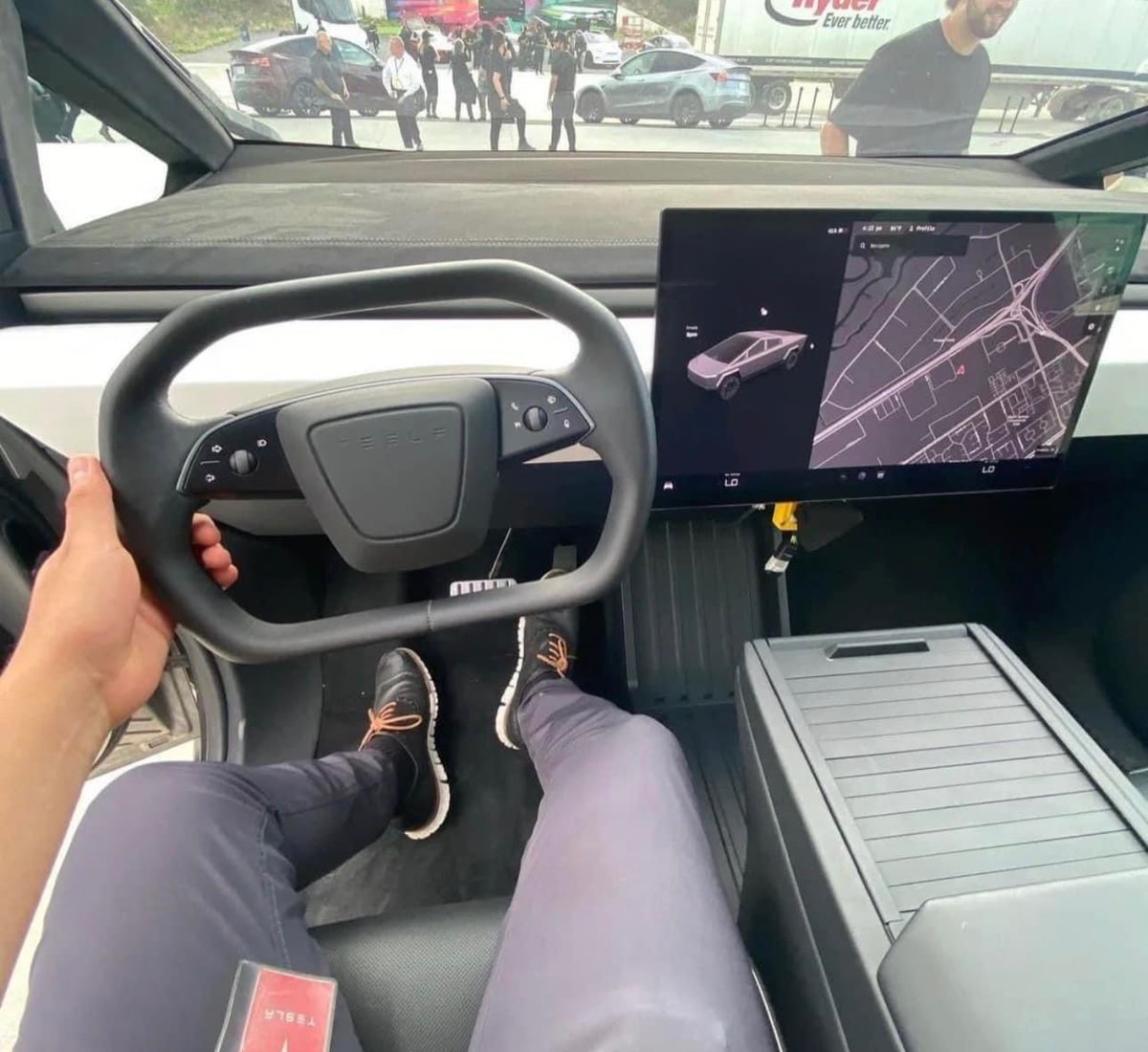 Tesla's revolutionary Cybertruck, now just months away from the kick-off of its production, has been the subject of much speculation and anticipation. The curtain over its interior features is finally lifting thanks to recent prototype sightings, one of which was notably displayed at Tesla's annual shareholder meeting earlier this month.
Unorthodox Design: The Cybertruck Steering Wheel
The newly-leaked photos provide a fascinating driver's perspective view, including an up-close examination of the Cybertruck's steering wheel. A fusion of designs from Tesla's Model S and Model X, the Cybertruck steering wheel challenges conventional design norms. The design amalgamates the yoke and round wheel styles, excluding stalls but featuring touch-sensitive buttons. It's a unique steering wheel, echoing the groundbreaking ethos of Tesla.
Minimalist Magic: The Cybertruck Dashboard and Center Console
The images reveal the expansive depth of Cybertruck's dashboard, which aligns with the geometric cabin design. A unique texture covers the dashboard, potentially cloth or Alcantara, further accentuating its minimalist allure. However, the anticipated transformation of the center console into an additional seating arrangement may no longer be a feature. We already know about its expected, 18.5" display.
Questions abound regarding the apparent absence of a sixth seat. This minimalistic design approach, characterized by straight lines and manual sliders, seems to create an expansive and futuristic cabin environment. Still, the lack of the sixth seat could be a point of contention for some potential owners.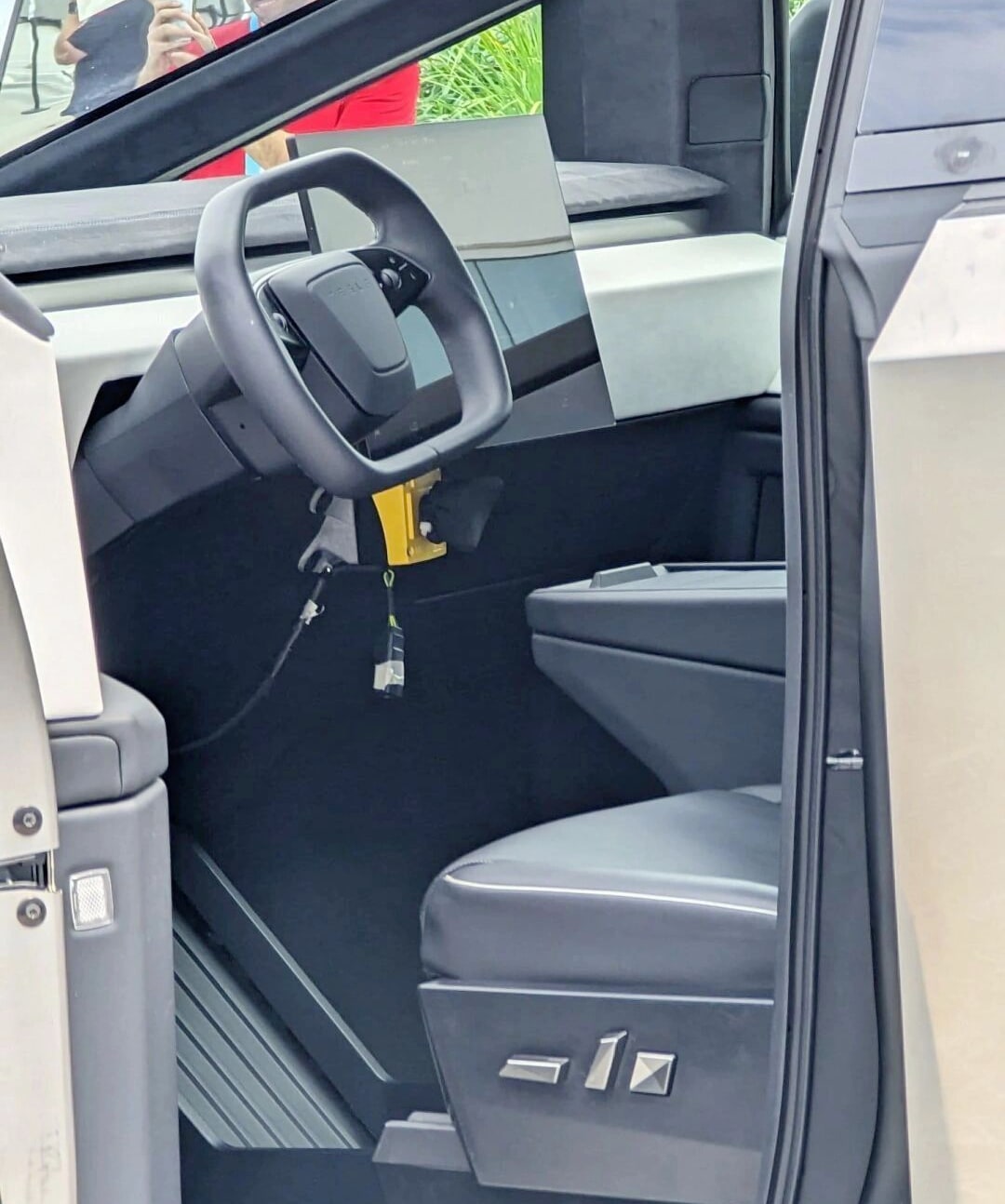 From Prototype to Production: The Evolution of Cybertruck's Design
With production slated to begin later this year at Giga Texas, many are speculating whether this is the final Cybertruck prototype or if Tesla is saving the final design reveal for its delivery event. Notably, the prototype boasts an improved yoke steering wheel, which seems to amalgamate a traditional round design with the unique yoke style, perhaps in response to mixed reviews and the popularity of the round steering wheel retrofit for the Model S and Model X.
From a cool Cybertruck-themed seat control panel to a tonneau cover reminiscent sliding console cover, Tesla appears to have paid meticulous attention to the minute details in the Cybertruck's interior. The cover will play a significant role in Tesla's next step in development - mounting points.
Cybertruck remains a bold proposition, challenging established norms of vehicle design. From its origami-like exterior to its innovative interior, it represents a radical reimagining of what a pickup truck can be. Despite its divisive features, Tesla's Cybertruck continues to generate massive anticipation, proving that society is ready to embrace the new and different when it comes to automobile design.