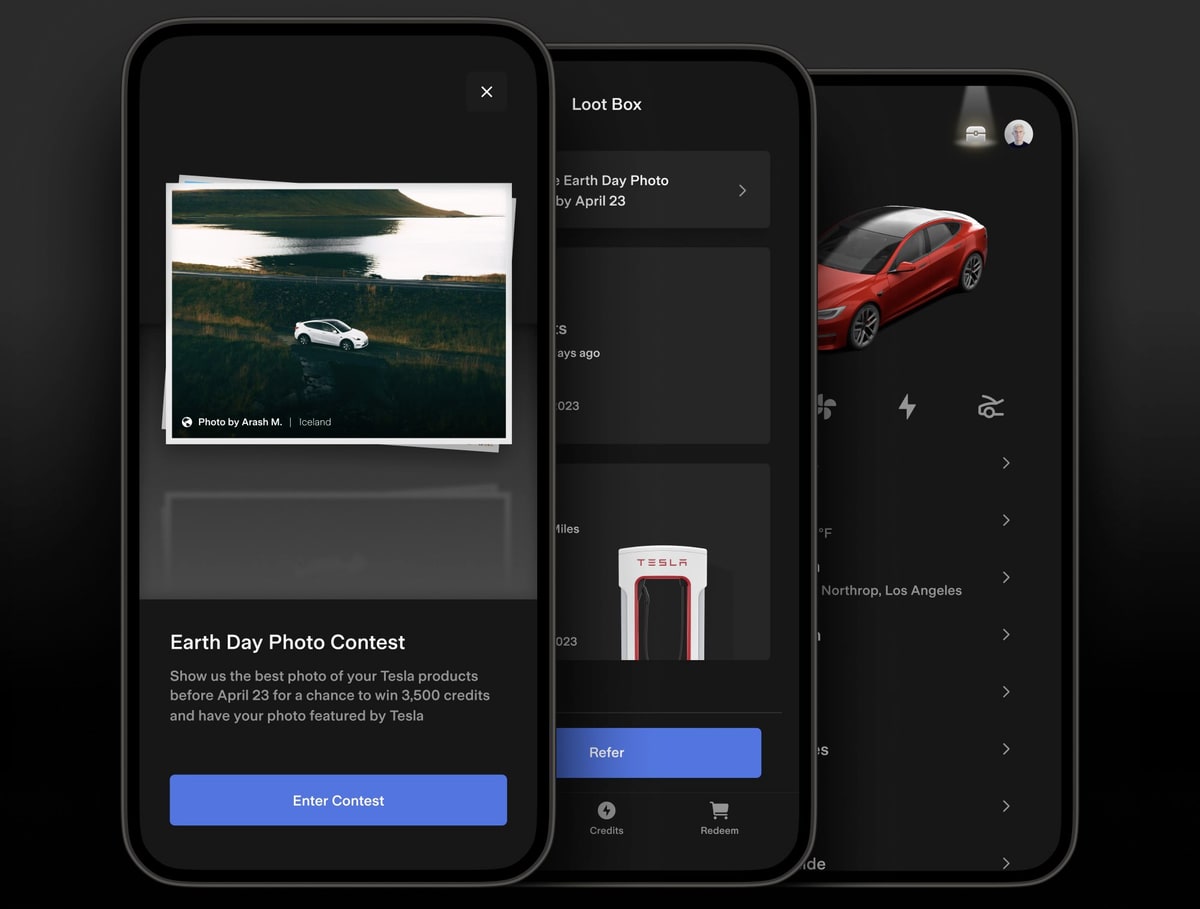 Tesla has announced an exciting new contest for its loyal fan base. This might be the easiest contest ever to enter. You'd have a hard time finding a Tesla owner who doesn't have a picture of their beloved car. Now that picture can be cashed in!
In a recent tweet, the company invited Tesla owners to submit their best photos of their electric vehicles for a chance to win 3,500 credits, which can be redeemed in Tesla's Loot Box for Supercharging, software upgrades, and other goodies.
Tesla's tweet reads: Submit your best Tesla pics for a chance to win 3500 credits (can be redeemed in Loot Box for Supercharging, software upgrades & more)
History of Earth Day
This contest comes as a celebration of Earth Day, a global event held annually on April 22nd to demonstrate support for environmental protection. Earth Day was first celebrated in 1970 in the United States, and it has since grown into a worldwide movement with more than 193 countries participating. The day allows individuals and organizations to take action and promote environmental awareness in their communities.
Earth Day is Every Day for Tesla
Tesla's mission has always been closely aligned with the values of Earth Day. The company's primary goal is accelerating the world's transition to sustainable energy. Tesla has played a significant role in saving the planet by popularizing electric vehicles, which produce zero tailpipe emissions and significantly reduce the carbon footprint of transportation.
Over the years, Tesla has revolutionized the automotive industry with cutting-edge technology, such as the Autopilot feature and over-the-air software updates. The company's dedication to sustainable energy has expanded beyond EVs, as Tesla now offers solar panels, solar roofs, and energy storage solutions like the Powerwall and Powerpack.
The Earth Day photo contest is a creative way for Tesla to engage with its customers and reinforce the shared values between the company and its environmentally-conscious fan base. To participate, Tesla owners can submit their best photos of their Tesla products via the app until April 23. When you open up the Tesla app, you'll notice that the loot box has a spot light. Tapping it will take you to the Loot Box with a new section at the top letting you know about the Earth Day contest. The company asks that you upload only your highest resolution photos, do not crop or modify those pictures, and you can only enter four times. At this time, the contest appears to be limited to certain countries, as some users are reporting that it's unavailable in their region.
Winners will receive 3,500 credits that can be redeemed for a variety of perks, including free Supercharging, software upgrades, and other exclusive Tesla offerings available in the Loot Box. This contest is not only a fun way for Tesla owners to showcase their prized vehicles but also serves as a reminder of the company's ongoing commitment to making the world a cleaner, greener place.