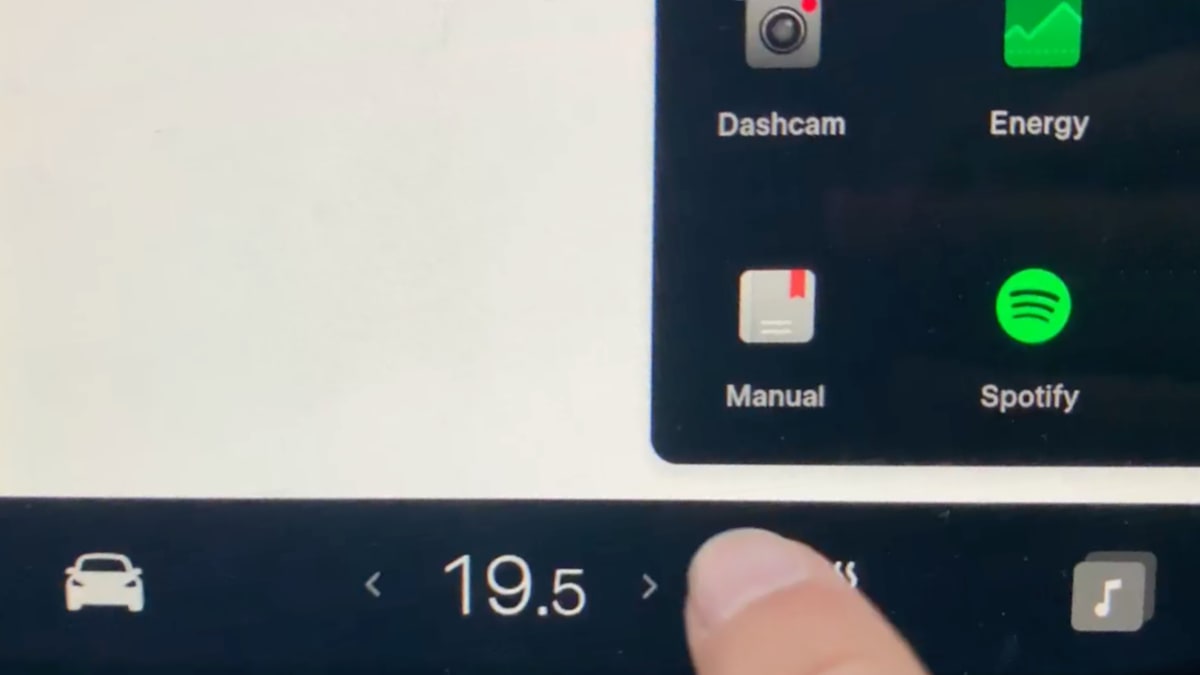 The Tesla community is always exploring their vehicle, and lucky for us, they share what they find. For example, a recent discovery by a Reddit user Ultimate_Bulter has revealed an undocumented update in Tesla's latest software version, 2023.6.8. The user found a hidden icon labeled 'Manual' in the vehicle's infotainment center, leading to Tesla tips and the Tesla User Manual App, which was added in the 2023.6 update.
This app does more than merely open the in-car manual; it offers an interactive guide for common questions for Tesla owners.
Two Sections
The Tesla Manual App is divided into two sections: "Get to Know Your Tesla" and "Owner's Manual." The former is an interactive guide designed to help Tesla owners become more familiar with their vehicle's features, while the latter contains detailed information on every aspect of the car.
Get to Know Your Tesla
"Get to Know Your Tesla" contains popular topics related to the vehicle's features, functionality, and maintenance. This section is designed to be an interactive and user-friendly way for new and existing Tesla owners to familiarize themselves with their car's features. It includes buttons that, when pressed, can perform actions such as opening the glovebox or activating the windshield wipers. This innovative approach helps users quickly understand and navigate their vehicle's numerous features.
Owner's Manual
The "Owner's Manual" section of the app offers a comprehensive guide to every aspect of the car. This portion of the app includes in-depth information on everything from vehicle maintenance to troubleshooting and beyond. Tesla owners can access this section to find answers to their questions and better understand their car's various systems and components. The vehicle's user manual was already available in the car through Controls > Service > Owner's Manual, but linking to it through this new app makes it more discoverable.
Undocumented Update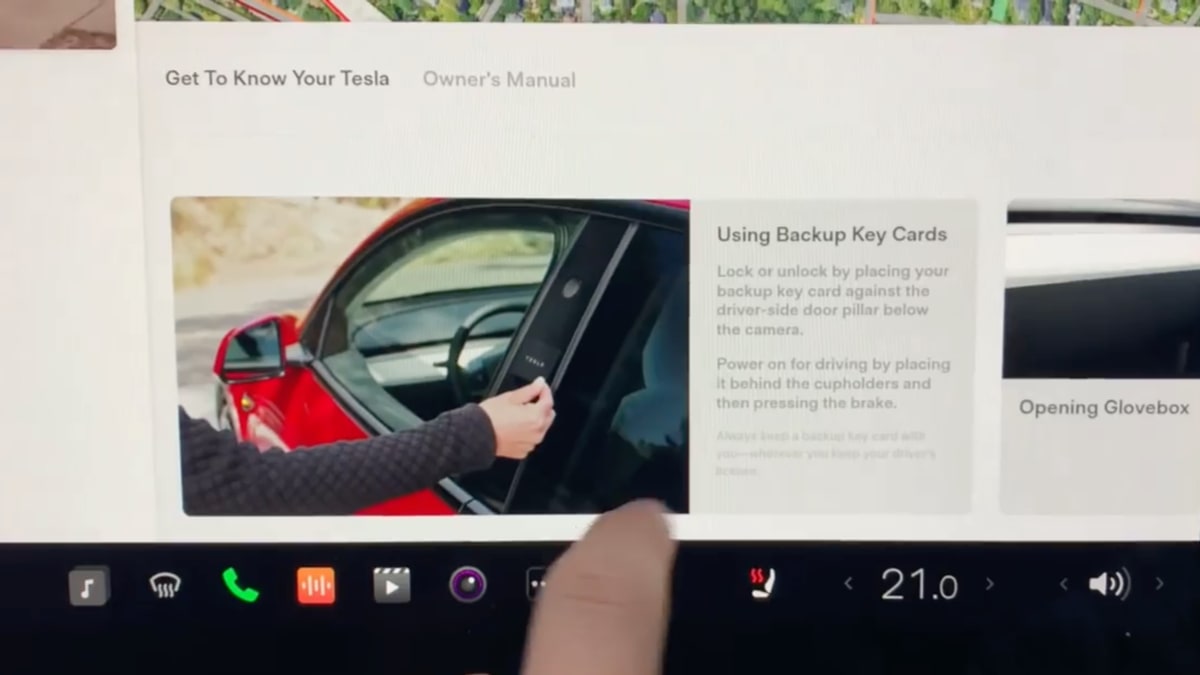 The Tesla User Manual App's inclusion in the 2023.6.8 update appears to have gone undocumented, as it was not listed in the official release notes. This has led to speculation that the app was meant to be a surprise or "Easter egg" feature for Tesla owners to discover. The Reddit user's discovery has since been met with excitement and appreciation from the Tesla community, who have praised the app for its interactive and user-friendly design.
The Tesla User Manual App offers a fresh and innovative approach to vehicle user guides, taking advantage of the car's advanced infotainment system. This app's interactive nature allows Tesla owners to familiarize themselves with their vehicle's features and troubleshoot issues more efficiently.
As more users uncover this hidden gem within their Tesla, it is expected Tesla will continue to add tips to the manual app. This discovery highlights Tesla's commitment to providing a unique and cutting-edge experience for its customers, even in the most unexpected places.
Recently Tesla updated it's owner's manual with updated recommendations on the weight limits for items in the frunk and trunk. The new limits apply to all vehicles and went up in most cases.