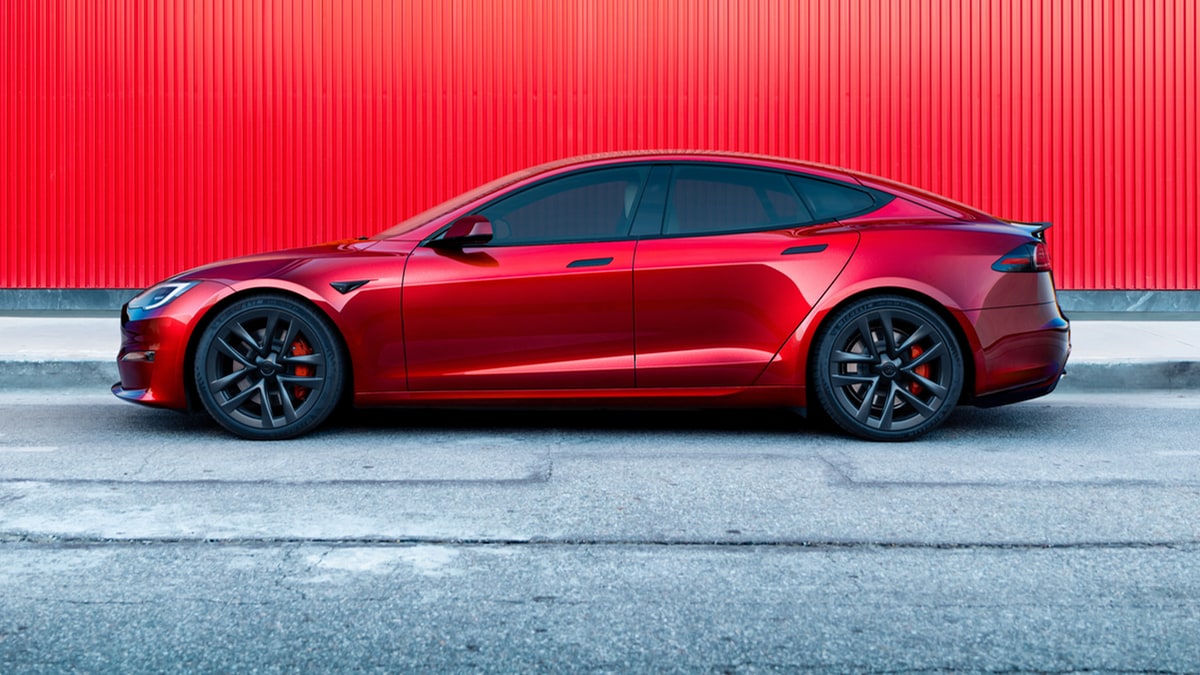 It's nearing the end of the first quarter and you know what that means - a Tesla push! The company is offering free Supercharger credits to buyers of their Model S and Model X electric vehicles in the United States and Canada. The offer is valid for those who purchase the vehicles before March 31st and includes 10,000 free Supercharging miles in the US and 10,000 free Supercharging kilometers in Canada.
These credits can be used at any Tesla Supercharger station and are valid for two years from the delivery date. Tesla has been known to use such promotions in the past to boost sales and encourage customers to make purchases earlier than planned.
However, despite the success of these promotions, Tesla CEO Elon Musk has expressed his desire to reduce the size of end-of-quarter pushes in favor of a more efficient and steady pace of deliveries.
Building on Strong Q4 Earnings
Tesla's end-of-quarter push comes after the company reported strong earnings for the previous quarter. The company beat expectations on both earnings and revenue, with earnings of $1.19 per share (adjusted) compared to the expected $1.13 per share (adjusted) and revenue of $24.32 billion compared to the expected $24.16 billion. The automotive revenue for the quarter was $21.3 billion, representing a 33% year-over-year growth.
Tesla has been making efforts to reduce prices on its cars worldwide, which has led to an increase in demand, as seen by the company's orders in January, which were almost twice the rate of production.
Tesla has also been expanding its production capacity, with factories in Austin, Texas and near Berlin, Germany, each having the capacity to make 250,000 Model Y vehicles annually. In addition, the company has installed the capacity to manufacture 100,000 Model S and X vehicles annually and 1.8 million Model Y and Model 3 vehicles across all of its factories. The company has also announced that its Cybertruck is on track to start production this year in Texas but will not reach volume production until next year.
Supercharging Benefits
For those new to Tesla, the Supercharging network is an innovative and valuable addition to the company's electric vehicle offerings, providing Tesla owners with a convenient and accessible way to quickly charge their vehicles while on long-distance trips. The Supercharging network currently has over 40,000 charging connectors worldwide, making it the largest fast-charging network in the world.
Tesla's Supercharging network is an innovative addition to the company's electric vehicle offerings, providing a convenient and accessible way to charge electric vehicles while on long-distance trips. These promotions, combined with the company's strong earnings and expansion of production capacity, show Tesla's continued commitment to innovation and growth in the electric vehicle industry.
Ordering a New Tesla?
Consider using our referral code (nuno84363) to help support our site. Model 3 and Y buyers will receive credits toward Tesla Merch, while Model S and X buyers will receive $1,000 off and 3 months of FSD for free.