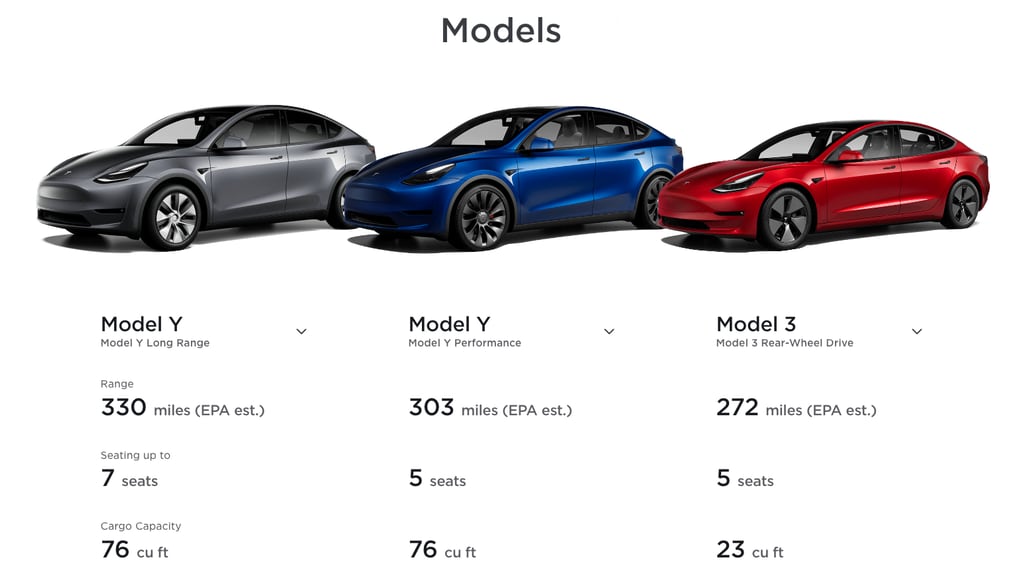 Tesla stock price is down, deliveries missed expectations last quarter, and significant price drop — in China. Those are the major concerns swirling around the electric car manufacturer as investors took to Twitter to complain about the slash in prices overseas. However, there is a significant difference between the EV market in China compared to most other regions worldwide, especially North America.
Tesla dominates the market almost everywhere, except China. Unlike the dinosaurs in the North American automotive sector, Chinese car manufacturers have been developing and producing electric vehicles for a long time. While Tesla has had countries like the United States and Canada all to themselves for buyers wanting an electric vehicle, it's not so easy in China. Telsa has to convince consumers to try something other than the BYD Song Plus or the Wuling Hongguang Mini EV.
Tesla has Competition in China
BYD started up in China in 2003, and by 2008 it was building the best-selling hybrid cars in the country. In 2009, several years after the carmaker achieved the top sales in the country. BYD was then converted to a fully electric vehicle, making it much easier for buyers to adapt to EVs while sticking with the brand they already trusted.
Then there is the horrendously ugly and ridiculously cheap Wuling Hongguang Mini EV. At a starting point of $4,500, anyone can hope no one sees them in this EV. The automaker hit the China market hard starting in 2020 and has not surpassed 500,000 deliveries.
Tesla's main competitors have two particularly important advantages, BYD has brand loyalty, and Wuling Hongguang Mini EV is cheap. Therefore, it only makes sense that Tesla is aggressive. The Model 3 is now the cheapest it has ever been in China, and the Model Y has become much more affordable.
Tesla Cuts Prices
The company already dropped prices a few months ago, and now it's dropping them again. A RWD Model 3 is now $33,500 USD, when it was nearly $39,000; the same car in the United States goes for about $47,000. The RWD Model Y (not available in North America) is now $37,800 USD, down from about $42,000.
Following the announcement in China, Tesla has followed with reducing the prices in several other regions as well. The prices of the Model 3 and Model Y have been reduced in Australia, with price reductions in the 2-4% range, depending on the model.
In addition to China and Australia, Japan is also seeing the price of the Model Y reduced by up to 10%.
While these prices may be tough to swallow for someone in North America, consider that Tesla constantly changes prices to match what the market will pay. This practice has removed the slimy car salesman tactics that plagued the industry for decades. So, while it may seem unfair, Tesla owners must understand that the company doing well in all markets worldwide is vital to its survival as more competition emerges.
It's also possible that we'll see some price reductions in the U.S. as well. With the EV tax credit going into effect this January, Tesla aims to allow as many models to qualify as possible.