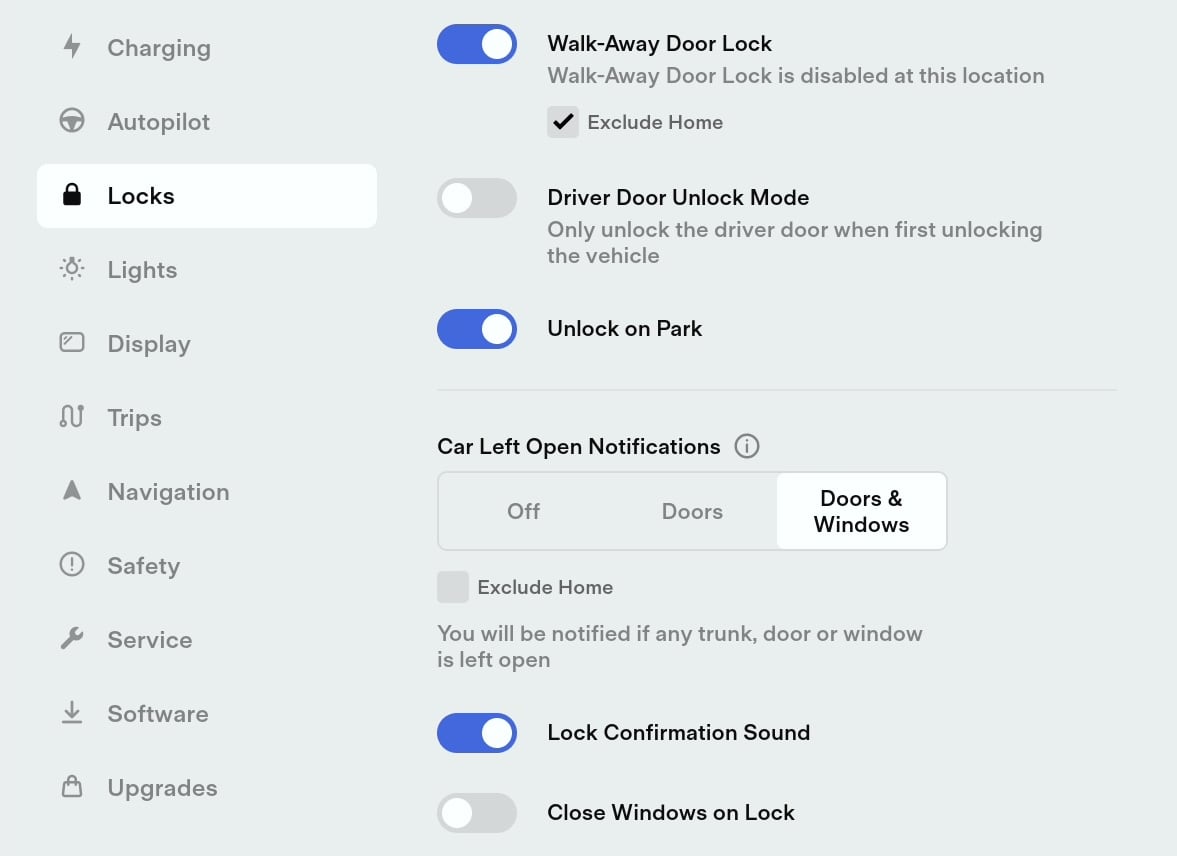 An updated Federal regulation from the NHTSA no longer allows for auto-close windows via the car or an app, among other features.
Tesla owners took to social media to share their frustration of their vehicles missing the set-it-and-forget-it auto-close window features.
Twitter user and Tesla owner @Tommyf902 reached out to Tesla Service to get additional information about the issue. Tesla Service responded, "Due to recent federal regulations, certain automatic window features will not be available until further development."
The features that Tesla Service are referring to include:
Rolling window(s) up/down with physical switches unless the vehicle's brake pedal has been pressed
Venting/closing the windows via the Tesla mobile app
Automatically closing the windows once the vehicle has locked
Automatically closing the windows when the vehicle is in Car Wash Mode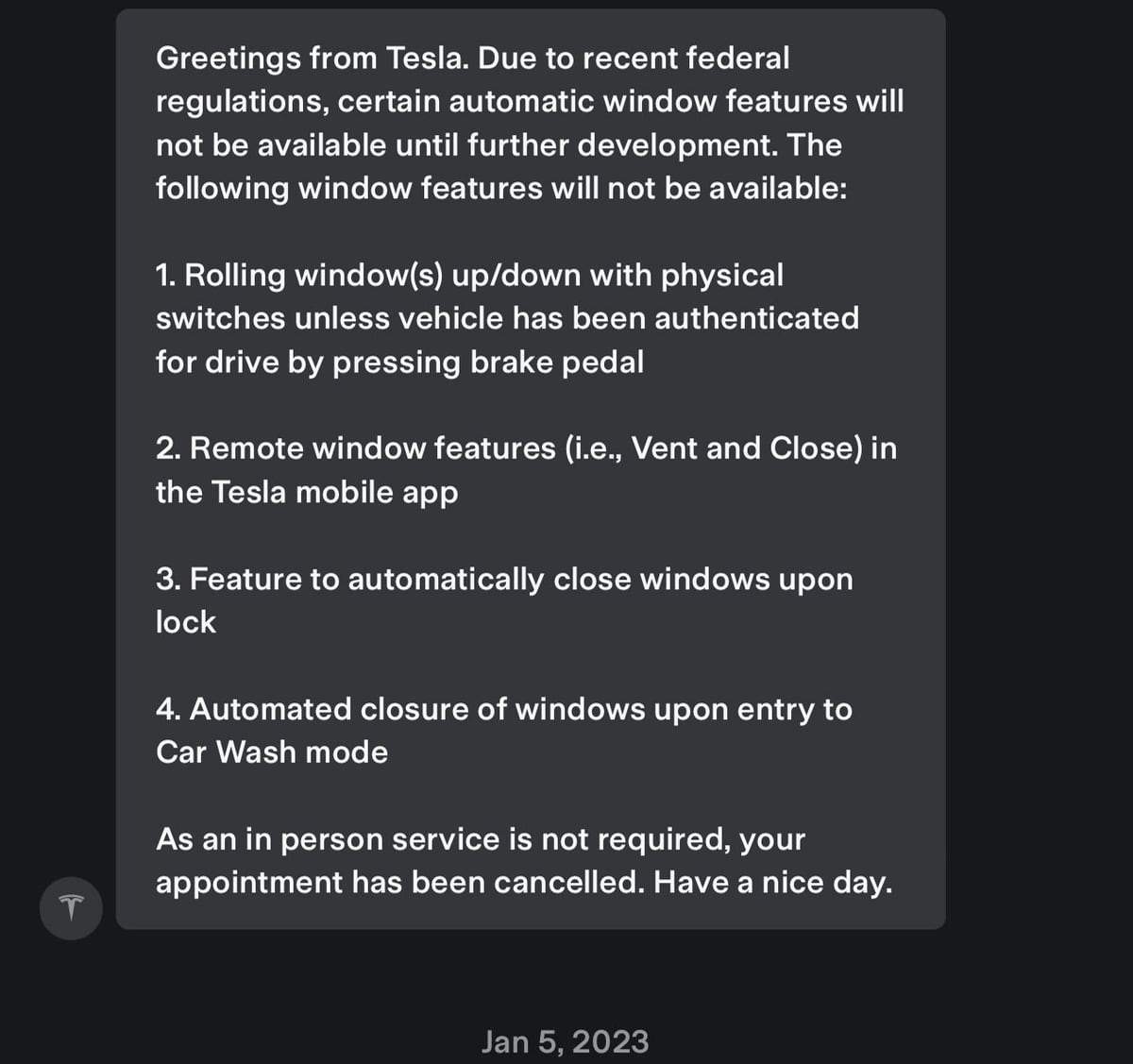 Although not specifically mentioned by Tesla Service, this will likely limit the movement of the windows during Tesla's Light Show feature as well.
This updated safety guidance by the NHTSA isn't just restricted to windows, either. It also applies to roof panel systems and partitions.
"This standard applies to passenger cars, multipurpose passenger vehicles, and trucks with a gross vehicle weight rating of 4,536 kilograms or less. This standard's inadvertent actuation performance requirements of S6(a) need not be met for vehicles manufactured before October 1, 2008. The standard's pull-to-close switch operability requirements of S6(c) need not be met for vehicles manufactured before October 1, 2010."
The operation of a power-operated window, partition, or roof panel system may only be closed when the vehicle's engine is set to "ON," "START," or "ACCESSORY" position; by "muscular force unassisted by vehicle supplied power"; or upon continuous activation of a locking system on the exterior of the vehicle, among others. In Tesla Service's message to Tommy, the wording said "until further development."
Availability in the Future
The code of federal regulation does state that a window can be opened remotely if the device is pressed continuously and is no more than 6 meters (19.5 feet) away from the vehicle, although it can not be capable of closing the window or partition. There are also some exceptions based on the window's ability to detect force. According to the regulation, the window would need to be capable of stopping and reversing direction if it exerts a force equal to 100 newtons or more.
New Teslas are already being delivered without the ability to remotely close windows, so it sounds like Tesla may not have a solution that meets regulations, at least not yet. Tesla may be working on a solution or waiting for updated guidance from the NHTSA. So while the feature may not currently be available now, Tesla may roll out a fix or workaround to the problem.
Update: As pointed out by one of our readers, it looks like the federal regulations that Tesla service is referring to may be different than those linked in this article. Those regulations do not appear to have changed in recent years. It's not clear whether this will affect current vehicles, but we should know more soon as Tesla is expected to release the next major update in the next two weeks.