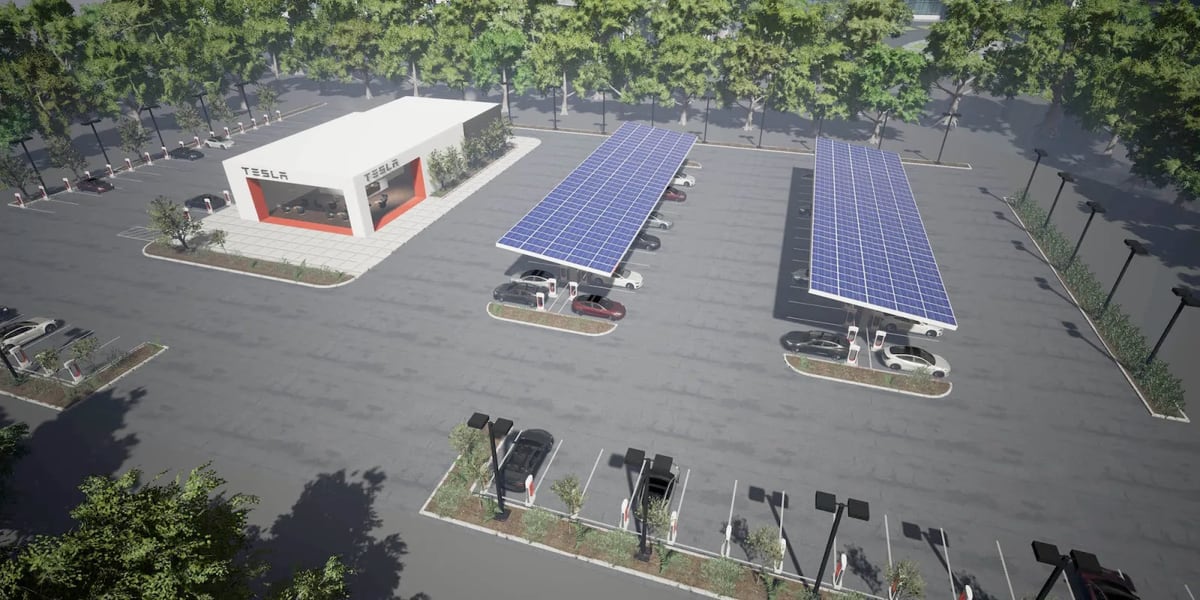 The Tesla Charging Twitter account got a lot of attention last September when it tweeted that owners could nominate and vote on new Supercharger locations.
The company will now be counting those votes every three months to determine the best Supercharger locations on top of the already planned spots that Tesla is building.
Tesla, which already has more than 40,000 Supercharger locations globally, is constantly opening new locations. All you have to do is follow the @teslacharging account for proof of the ever-expanding network. However, there is always a need for more, as proven this last holiday season, as several locations reported long waits to charge. This issue has been a growing trend since Tesla continues to sell vehicles in record numbers.
How to Vote
While Telsa allows non-Telsa owners to use its charging equipment, it only allows people who own Teslas to vote for the new locations. The process is simple. Go to: tesla.com/supercharger-voting/overview and click on Vote on Proposed Locations. That leads to a page with a map already populated with nominated locations. Zoom into the area and vote. Users are granted five votes per three-month cycle.
Also, the locations are broken up into four regions: North America, Europe, Middle East and Asia-Pacific. North America's last winner was Big Bear Lake, California. Florida is currently dominating this cycle's leaderboard, with four locations topping the leaderboard, including Key West, Destin, Cape Canaveral and Orlando.
Suggest New Locations
There is another option on the Supercharger voting homepage. Users can suggest a location. Enter your information and the area where you'd like to see a supercharger. The company says suggestions will be reviewed but may be "excluded from voting due to minimum site requirements." However, the new location could be added to the voting map within three months if approved.
This method is an excellent way to build out the network with the help of those who use it the most. However, more populated areas are likely to garner more votes, while other sites desperate for more charging options may have far fewer Tesla owners voting. Let us keep in mind that Tesla has a lot of data on where its vehicles are traveling, how often they need to be chargers and where they're charging. Any gaps in coverage will hopefully be remedied in upcoming Supercharger builds.