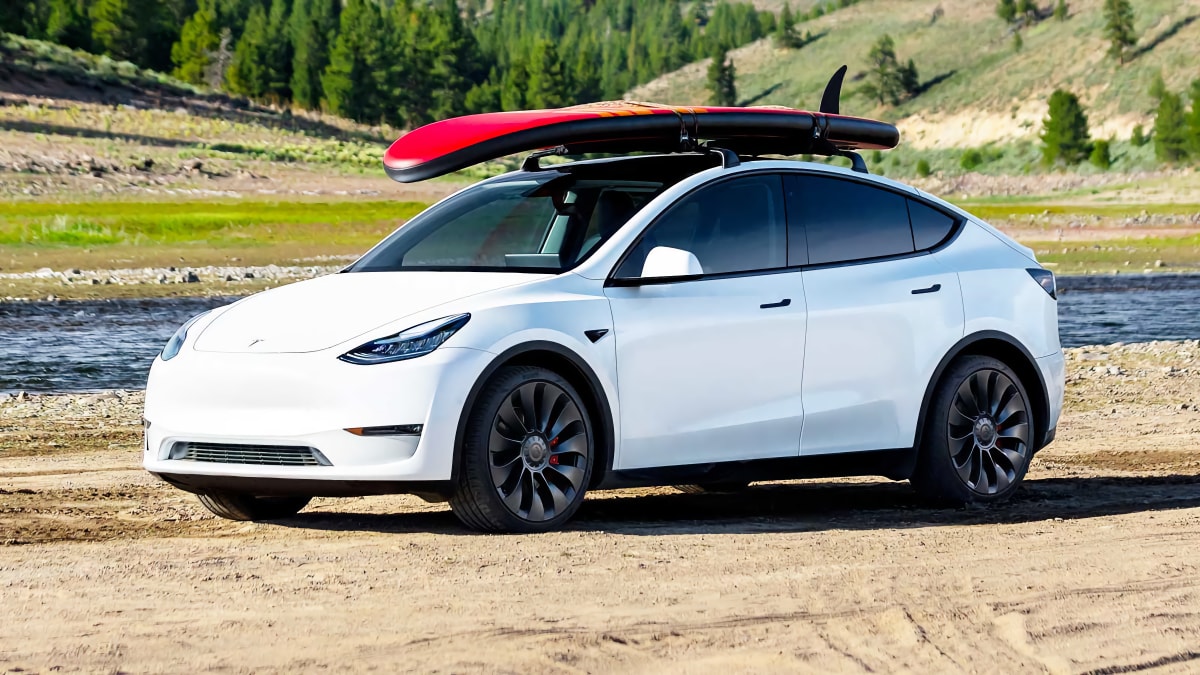 All the automakers released December sales figures and the big story is car sales are down. Well, that is if you're watching, reading, or listening to the usual suspects who've been predicting Tesla's demise for years.
The real story is that Tesla's growth is not only spectacular for the company, but it has completely bucked the trend of the auto industry by recording positive year-over-year sales while all the others declined.
Tesla's year-over-year sales in the United States were up 77.51%, while Honda was down 33.42%, Nissan was down 24.5%, Volkswagen was down 24.24% and the list, compiled by goodcarbadcar.net, goes on and on.
Tesla Makes Gain Globally
It's not just big gains States-side but also in the land down under. Tesla's Model 3 is Australia's best-selling vehicle in the mid-size segment. It's the first time in 28 years the Toyota Camry didn't win this category. Tesla nearly doubled its sales in Australia year-over-year, launching into a considerable lead over the legacy car - the Camry. Electric vehicle sales grew by 549% from 2021 to 2022.
The Model Y came in sixth for new car sales in the United States last year. But, it's the only vehicle in the top ten that increased sales; the Ford F-Series is the leader, but it's down 10%. The Toyota Camry didn't just lose momentum in Australia; it's down more than 5% since last year, now in fifth, behind the Toyota RAV4 which also lost more than 10% in year-over-year sales. The Honda CR-V, a direct competitor of the RAV4 and the Model Y, dropped 34% in year-over-year sales.
Tesla Bucks the Trend
Talking heads and so-called experts are coming up with every excuse for the overall drop in car sales. Inflation is stifling growth, people didn't drive much over the past couple of years and didn't need new cars, and more economic uncertainty is on the horizon. Yes, all of these may be true, but they don't explain Tesla's colossal gains in 2022. While people may be fearful of all those factors, it didn't stop buyers from ordering Tesla and waiting months to pay top dollar for the latest cutting-edge technology to be delivered.
There is another reason to add to the overall car sales slump. Buyers are no longer interested in fossil fuel-burning vehicles; they see the trend toward electric vehicles and the positives of the EV sector. Therefore, they are waiting for that new car purchase, possibly for the brand they are familiar with to produce more EVs, or maybe they are waiting for more charging stations. Whatever it is, these numbers just don't fit the anti-Tesla narrative. A storyline this company has been rewriting since day one.