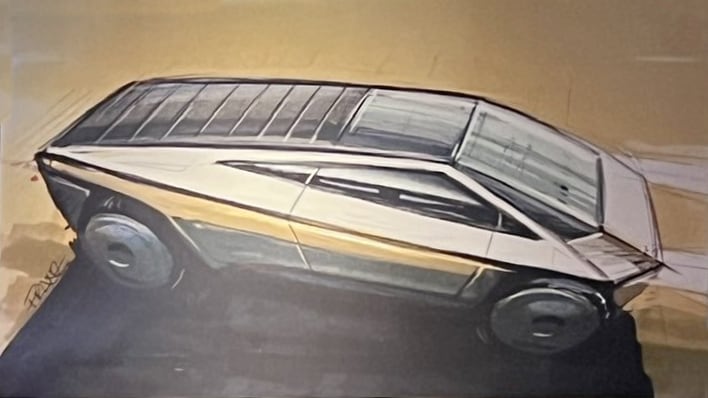 The Tesla crowd of enthusiasts has eyes everywhere. Twitter user @MissJilianne caused quite a stir after visiting the Peterson Automotive Museum in Los Angeles, which recently opened a new Tesla exhibit. The Model S Plaid owner and FSD Beta tester posted a few pictures of her visit, including some artwork at the Cybertruck display.
The artistic design shows the Cybertruck in a two-door version. Miss Jilianne asks: Are we not going to talk about the beautiful artwork of a two door Cybertruck displayed at the @Petersen_Museum Tesla exhibit?
Her tweet generated discussion on social platforms and Tesla blogs, and it had mixed reactions. @KounisTou tweeted: It's not only that, but it has a totally different, dare I say better looking? A-pillar design with a wraparound windshield like early Semi prototype. Looks great. Except maybe that it looks a bit too much like a Lamborghini.
That may be the biggest clue to this spectacular piece of art. Franz von Holzhausen, Tesla's chief designer, is a huge fan of the "wedge" design. He grew up with Lamborghini Countach posters on his wall. Other responses to the picture believe it is the origin of the piece of art. It is likely an early sketch of what the Cybertruck could look like, and there were likely several. Given von Holzhausen's love for the Countach, this is quite likely an early concept he was sketching out.
Elon Musk has publicly stated his support for a smaller truck. On November 24, 2019, he tweeted: Long term, it probably makes sense to build a smaller Cybertruck too.
However, the four-door version is due in 2023. CNBC interviewed von Holzhausen right in front of the Cybertruck. He stated, "Cybertruck will look, for all intents and purposes, just like the one behind us, maybe slightly smaller, a few percentages, but in general, this is what the truck will look like."
Still, the designer did say something else during that interview that leaves the door open for a possible two-door Cybertruck. The creative mind behind the Model S, 3, X, Y, Semi and Cybertruck was asked to pick a favorite. His response was, "My favorite one is the one that is coming. I can't talk about (it)."
For a man that loves sports cars, it was believed that he was referring to the second-generation Roadster. Maybe he is referring to a smaller Cybertruck that looks a lot like those wedge cars that inspired him to become a car designer.
Tesla has a history of providing sketches to early reservation holders of their vehicles. It waits to be seen whether Tesla will do the same for the Cybertruck when deliveries start next year.
Below you'll find other sketches that Tesla provided to Model S, 3 and X reservation holders.
Model S Sketch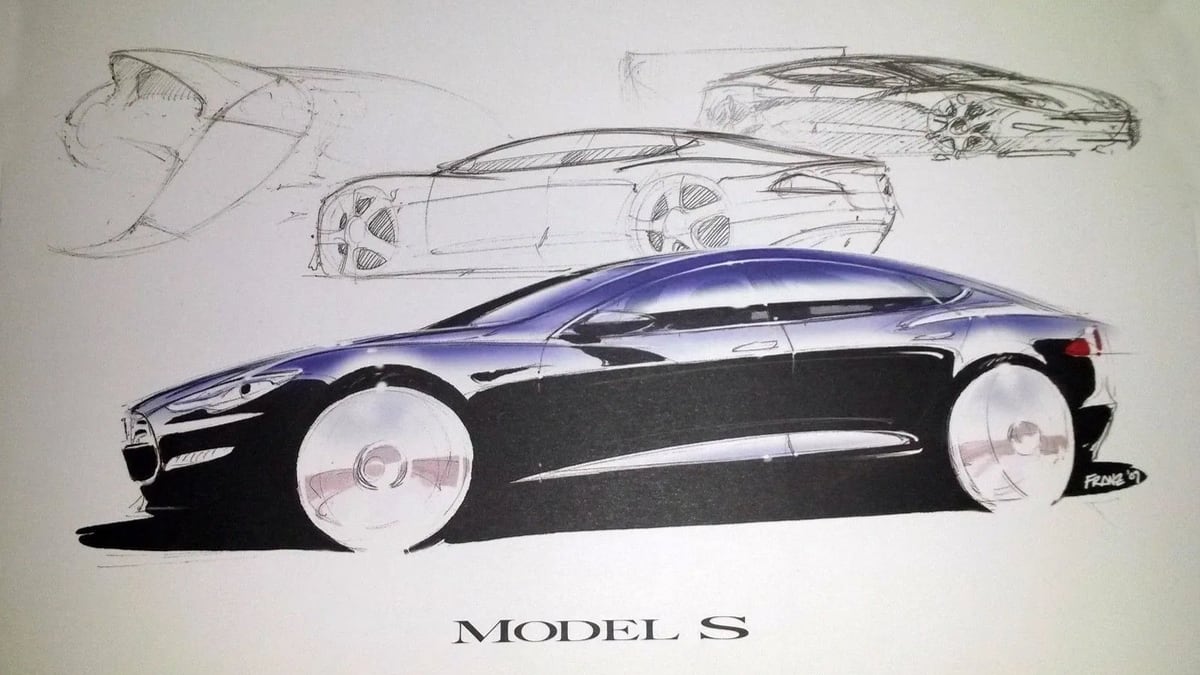 Model 3 Sketch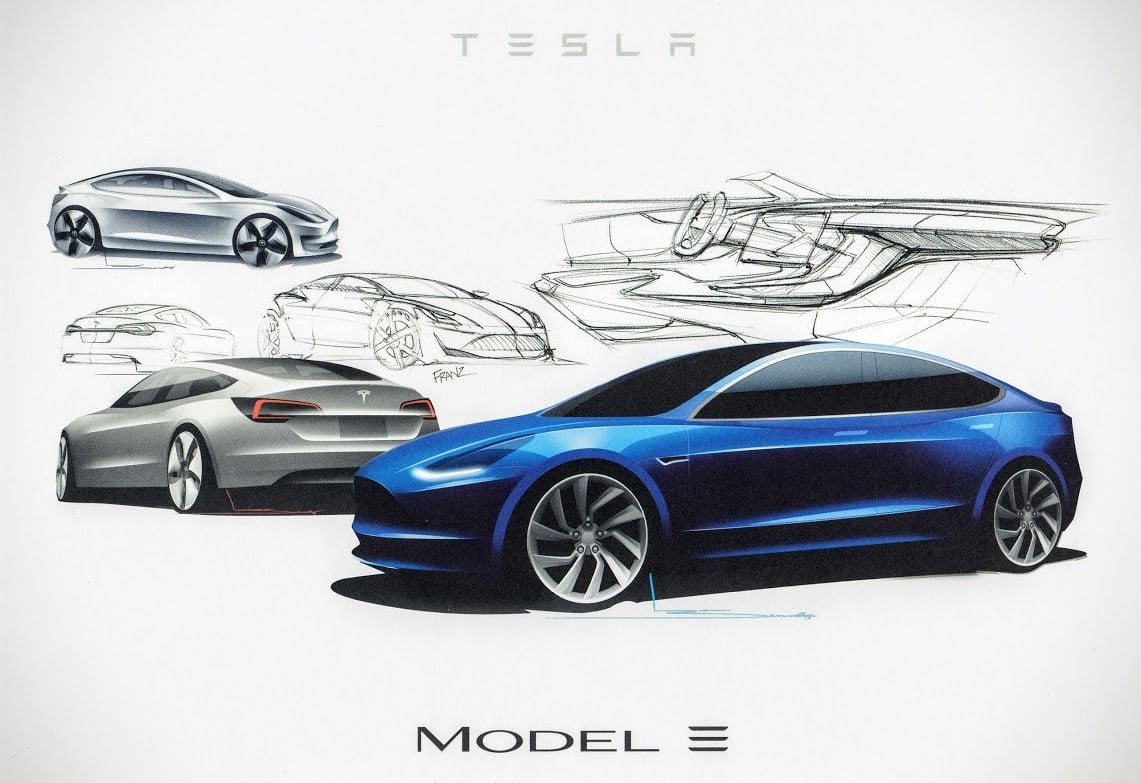 Model X Sketch