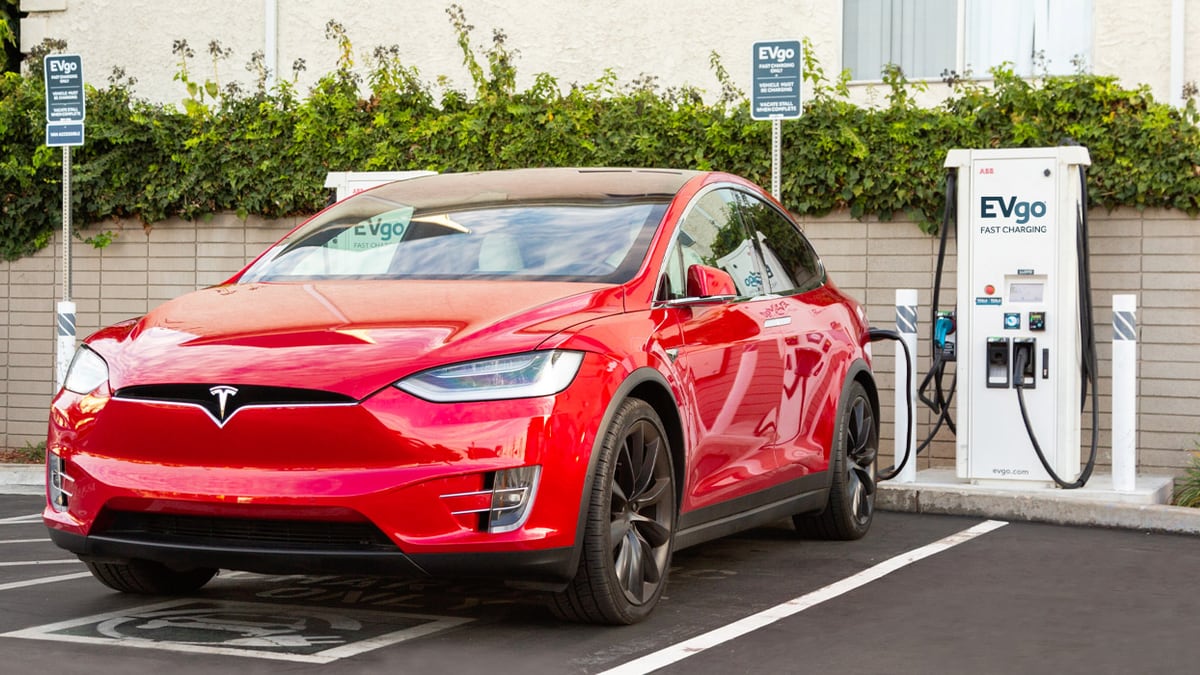 EVgo is one of the largest public fast-charging networks in the U.S., and it's now getting more appealing for Tesla owners. EVgo, which plans to triple in size in the next five years, added Autocharge+ in its latest app update, allowing CCS-enabled Teslas to use the system without swiping a card.
Autocharge+ is similar to how Tesla owners use the Supercharger network by simply plugging in, and letting the vehicle determine the charges.
Tesla's Supercharging network is massive and growing every day. There are currently more than 35,000 stations worldwide, including approximately 1,500 in the United States, and the company recently asked for public input for the location of its next stations.
While Tesla serves its customers, the more charging stations in more places, the better. This expansion will be significant with the rapid growth of EVs both now and in the future. EVgo predicts that half of all vehicles will be fully electric or some form of hybrid electric by 2030.
EVgo is the first public charging network that offered a Tesla connector, meaning no adapters were needed to use their stations. However, the Tesla version chargers do not work with the AutoCharge+, and owners who want to take advantage of the hassle-free charging will need to use Tesla's CCS adapter.
EVgo is utilizing the ISO 15118 communication standard that allows vehicles to communicate with the grid to make charging a vehicle easier.
Tesla's CCS adapters have already been added to the EVgo list of eligible products or vehicles to use with its system. Tesla added CCS adapters to its store in September, and for people who own Teslas that are not CCS compatible, they were met with a message that a retrofit is required and to check back in 2023.
According to EVgo's website, it has partnered with several automakers, including Tesla, "to offer their EV customers enticing charging solutions including pre-paid charging credits, preferred pricing, infrastructure deployment, mobile app solutions, and more." In addition, there are instructions and videos to simplify the signing-up process, which is a one-time enrollment in their app.
While EVgo may never be as simple as using Tesla's Superchargers, since it does require setting up an account with EVgo, this is a great step in the right direction. Superchargers are extremely convenient, but more choice is always welcomed and this solution will further help EV adoption.
People may also like the company's environmental initiatives. For example, it celebrated its 500,000 customer by partnering and donating to One Tree Planted, an organization working on reforestation efforts. Cathy Zoi, CEO of EVgo said, "As we enable more drivers and communities to access the benefits of driving electric, EVgo remains committed to renewables and renewing our mission to grow a business that is sustainable environmentally and financially."
Another reason Tesla owners may want to swing by EVgo, the company has launched a social media campaign encouraging users of the system to use #EVgo500K when posting a picture of using one of their stations. People posting pictures on Facebook or Instagram using the #EVgo500K hashtag will earn 500 bonus EVgo Rewards points.