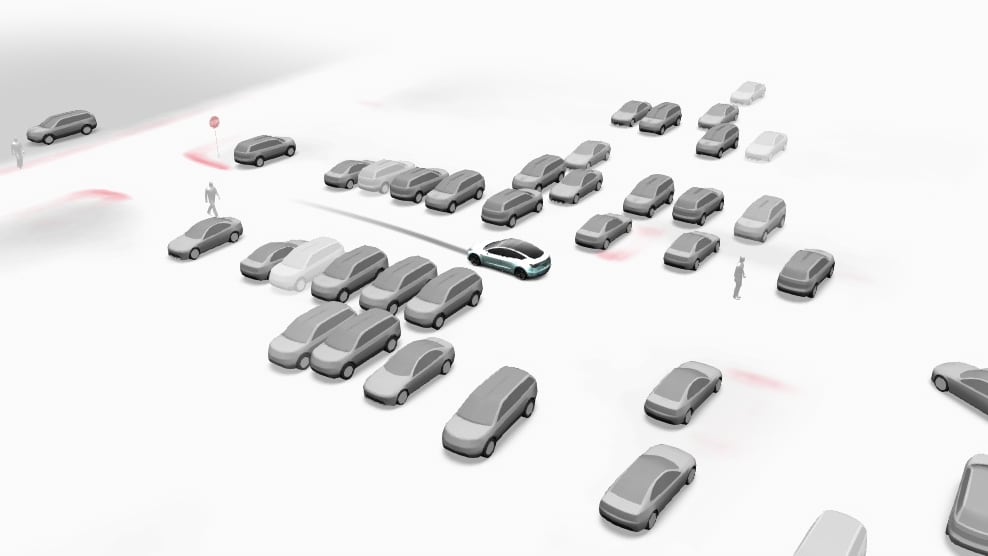 Elon Musk has promised more Full Self Driving improvements, and a 10.69.3 version of FSD Beta is coming soon.
Many speculated the enhancements would roll out immediately after Tesla's AI Day 2022. An update did appear to some of the 160,000 FSD Beta users, but it's a minor one. However, any advancements in a system already completing 144 trillion operations per second are worth a deeper look.
Last updated: Dec 8, 1:00 am
Tesla has started to roll out FSD Beta 10.69.2.3 (version 2020.20.18), but it has only appeared for a handful of testers so far. It may go out to all 160,000 testers in the near future.
In Beta 10.69 Tesla introduced a new deep lane guidance module that produces a 44 percent lower error rate lane topology. This new module that works with the vector lanes neural network uses video, map data, lane counts and connectivities. According to Tesla's release notes: This provides a way to make every Autopilot drive as good as someone driving their own commute, yet in a sufficiently general way that adapts for road changes.
Despite Chuck Cook's rave reviews of the latest FSD 10.69.2.2, Musk promised even more improvements to address the now infamous Chuck's corner, also known as an unprotected left turn.
Chuck's Turn with Beta 10.69.2.2
Last month Musk tweeted: "Car will move on tighter gaps as we enhance NN (neural networks) velocity predictions for crossing traffic. 10.69.3 next month has some step-change improvements."
In a separate tweet last month, he committed to the vehicle speeding up more quickly in high-speed traffic situations. The program will better navigate the unprotected left turn in high-speed cross-traffic situations. The latest update states that FSD will use "the appropriate speed profile when approaching and exiting median crossover regions." Basically, the car will speed up much quicker when it must get in front of traffic that is moving fast, so we expect Tesla to make further improvements in this area.
This latest update should make the overall FSD experience even smoother. With all the expected improvements in FSD Beta 10.69.3, we can't wait to see what it'll offer. Beta 10.69.3 is still expected this month.