You may not need to put your Tesla into Neutral often, but certain occasions may require your car to roll freely, such as an automatic car wash.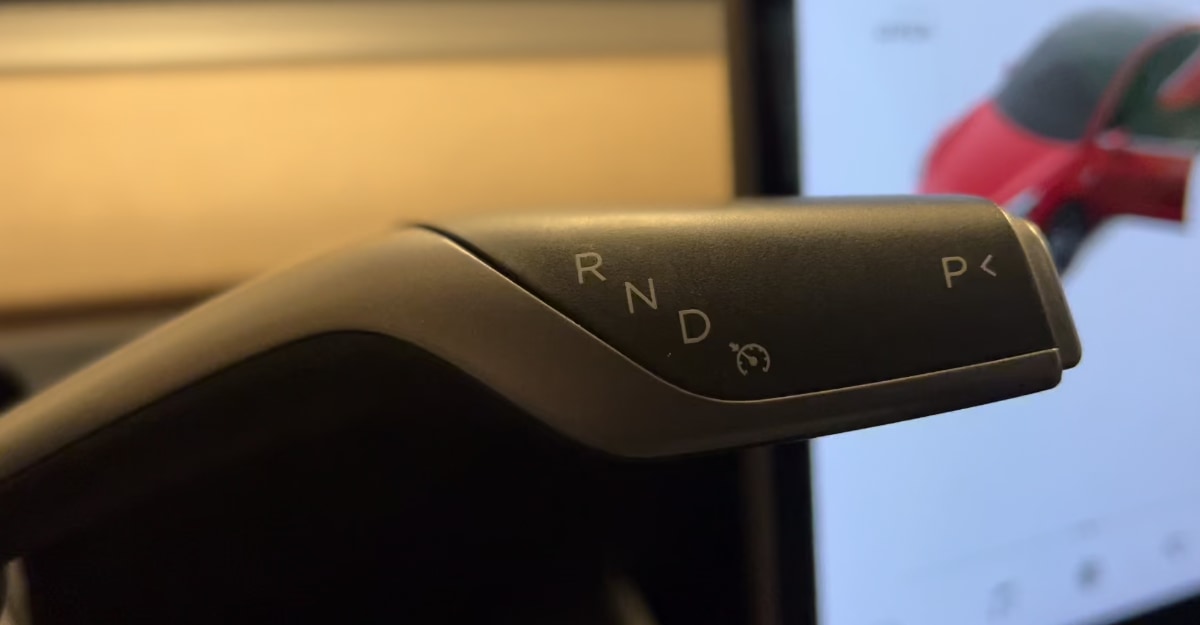 Shifting a Tesla into Neutral is similar to shifting into Drive or Reverse, but Tesla requires just one more step so that you're not shifting into Neutral accidentally. Keep in mind that shifting into Neutral may cause your car to roll backwards.
Shift into Neutral
Model 3 & Model Y
To shift into Neutral you'll want to push up on the gear stalk just like you do to shift into Drive, but hold it up for one second. Once you see it shift into neutral you can let go of the gear stalk.
Model S & Model X
In a Model S or Model X, Neutral is between Drive and Reverse, so you'll want to press the gear stalk up if you're in Drive or Down if you're in Reverse in order to shift into Neutral.
Model S & Model X 2021+
Since there is no gear stalk on the 2021+ Model S and Model S, you'll need to tap the car icon to go to Controls, then tap and hold the Neutral button. This will engage your car into Neutral.
Shift Out of Neutral
To shift out of Neutral and into Drive or Reverse, you'll need to press the brake pedal first then shift into Drive or Reverse like normally. Pressing the brake pedal is only required if you're going slower than 5 MPH.
Exiting the Car
If you attempt to leave the car while the car is still in Neutral, it's similar to leaving while not in Park. The car will automatically shift out of Neutral and into Park.
Transport / Tow Mode
If you want to stay in Neutral after exiting the car, you should instead use Tesla's Transport Mode, which is made specifically for towing your car and will allow you to stay in Neutral after exiting the vehicle.