Tesla initially released their Safety Score algorithm to provide insurance premiums to drivers that matched their driving habits.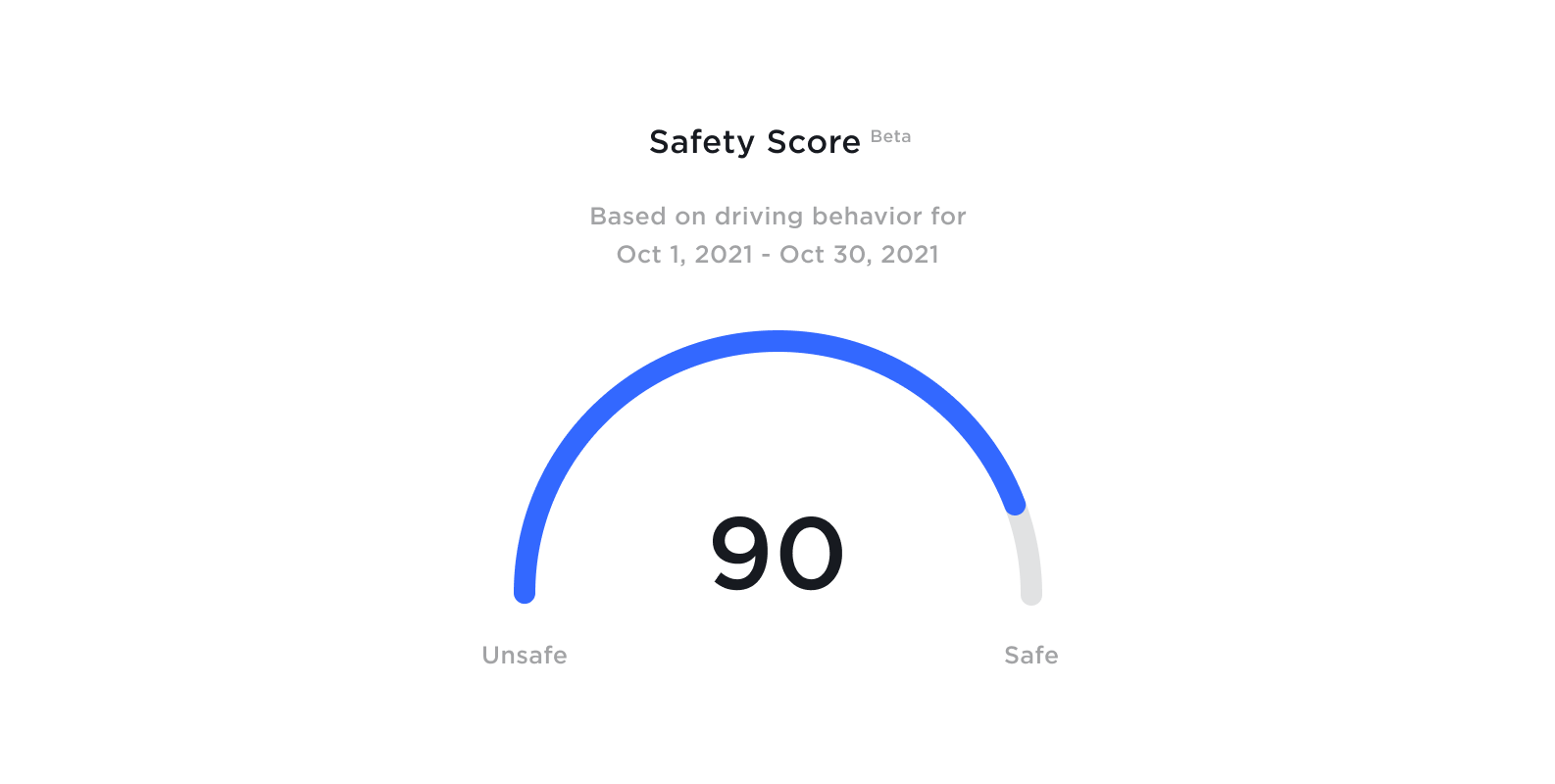 Last year when Tesla was preparing to expand the FSD beta to more testers they reused the Safety Score algorithm to determine the safest drivers.
Tesla also provided transparency in how the Safety Score was calculated and they let you view your detailed Safety Score in the Tesla app.
If you're in the US, you can press the 'Request FSD Beta' button and opt-in to Tesla's Safety Score.
The Safety Score can at times be inaccurate, harash or even infuriating. However, it can also be fun and enlightening.
While many drivers are happy to finally get rid of the Safety Score when they finally receive the FSD beta, some are also sad to see it go.
Currently, only owners who are in the US, have the FSD option and request the FSD Beta can see their Safety Score. However, there are many drivers around the world that would like to see how the Safety Score would evaluate their driving.
According to a tweet from Elon Musk, all owners may finally be able to see their Safety Score, regardless of where they live or whether they have Tesla's $12,000 FSD option.
Two users on Twitter recently asked Elon if the Safety Score could be released in Europe and to non-FSD owners.
Elon replied with his typical 'Ok,' response when has usually meant that Tesla is looking into or will look into the possibility of adding the feature.
Ok

— Elon Musk (@elonmusk) January 19, 2022
Tesla's 2021 Holiday Update included 8 new features that Elon had previously said were coming.
According to Elon, Tesla is going to release the FSD Beta in Canada in the next two to four weeks. Tesla will likely utilize the Safety Score again in Canada to determine which drivers will receive the FSD Beta first.