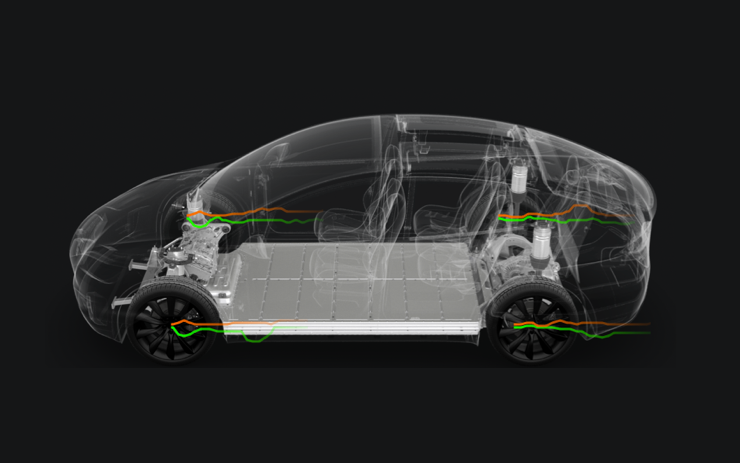 Since Tesla debuted their first Tesla-built car, the Model S in 2012 the car there has been the option to have an air suspension. It has since become a standard option on the Model S and X, instead of the original add-on cost of $1,500. The air suspension has gone through numerous hardware iterations over the years and even has recently had a couple big improvements through software updates over the summer and again in October to further improve the experience.
Although there have been numerous rumors about Tesla adding an air suspension to the Model 3 and Y, Elon Musk remains firm that this is a luxury feature that will remain exclusive to the Model S and X.
Earlier this year someone on Twitter suggested that Tesla further improve the air suspension benefits leveraging their AI system to automatically decide when to lower or raise the suspension to improve comfort through bumpy roads or even pot holes.
I won't exactly make a wager that Tesla could pull off pot-hole detection reliably any time soon as they heads-down focused on FSD right now, but even if they can have the air suspension automatically raise for gravel or dirt roads, something they likely already have data for, that'd be a win for sure.
Ok. Overall air suspension height & damping algorithm is getting a lot of attention. Will be linked to FSD, so acts automatically.

— Elon Musk (@elonmusk) November 26, 2020