Go is a very popular game. Can we add this to the Tesla arcade?
Ok

— Elon Musk (@elonmusk) July 10, 2020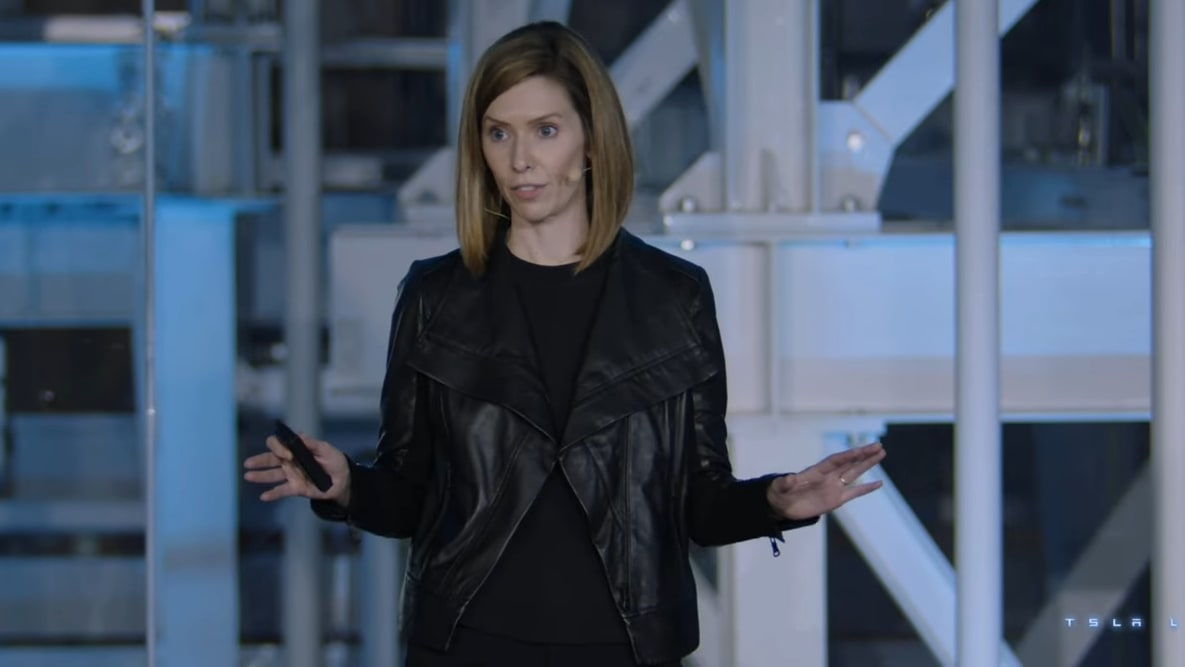 As the Senior Director of Charging Infrastructure at Tesla, Rebecca Tinucci is not just a key executive in the company but also a pivotal figure in the electric vehicle industry. She has been recognized as one of the "100 Most Influential Climate Leaders in Business for 2023" by Time Magazine.
Well Deserved Recognition
Tinucci's notable achievement in 2023 was her successful negotiation with other leading EV manufacturers to expand access to Tesla's charging network across the United States. This strategic move involved integrating major automotive brands such as BMW, Ford, GM, Honda, Hyundai, Mercedes-Benz, Nissan, and Toyota into Tesla's charging ecosystem.
This expansion has made Tesla's charging standard the de facto choice in North America and opened new revenue streams for the company by welcoming non-Tesla EV owners to use its network. Additionally, it has positioned Tesla to benefit from federal charging infrastructure funding, from which it was previously excluded.
This strategic expansion under Tinucci's leadership signifies a monumental shift in the EV charging landscape. By creating a more inclusive charging network, Tesla has not only bolstered its position in the market but also contributed significantly to the broader adoption of EVs, reinforcing the company's commitment to sustainability and innovation.
Tinucci was a shining star among Tesla's leadership during the Investor Day 2023 event in March. She enthusiastically led the audience through Tesla's charging advancements and teased the future. Tinucci was the one to first hint at the Tesla retro diner that is now under construction in Los Angeles. She also gave a lot of ammunition to speculate about a possible charging pad.
Educational and Early Professional Foundations
After completing her Commerce, Finance, and Management studies at the University of Virginia, Tinucci embarked on her professional journey in 2008 as a Management Consultant at Kurt Salmon Associates in New York. In 2009, she ventured into entrepreneurship by establishing Evatran. This enterprise, known as Plugless Power in the market, specializes in the pioneering field of wireless EV charging.
Tinucci's career took a significant turn when she relocated to the West Coast in 2018 and joined Tesla in a pivotal role as a Senior Product Manager. She distinguished herself by forming and leading a team focused on developing Machine Vision technologies for advanced manufacturing processes there. Her ability to drive progress was quickly recognized, leading to her promotion to Senior Program Manager of the Energy Group within just four months, where she focused on software development and pivotal strategic projects.
Ascending the Ranks at Tesla
Tinucci's climb through Tesla's ranks was rapid and impactful. She soon took on the role of Staff Technical Program Manager, where she was responsible for overseeing critical initiatives throughout the engineering division. As the Senior Manager for Super Charging, she played a crucial role in Tesla's expansion, implementing innovative features such as integrating wait times into Tesla's navigation system for busy Supercharger stations and introducing variable charging rates based on the time of day at selected locations.
Her promotion to Senior Director of Charging Infrastructure marked a significant milestone in her career. Tinucci oversees Tesla's worldwide charging business units in this role, directing a team of more than 450 professionals. Her recognition by Time Magazine underscores her influence and the critical role she plays in advancing sustainable transportation solutions. As she continues to lead Tesla's charging infrastructure to new heights, her contributions are setting new benchmarks in the EV assigning domain.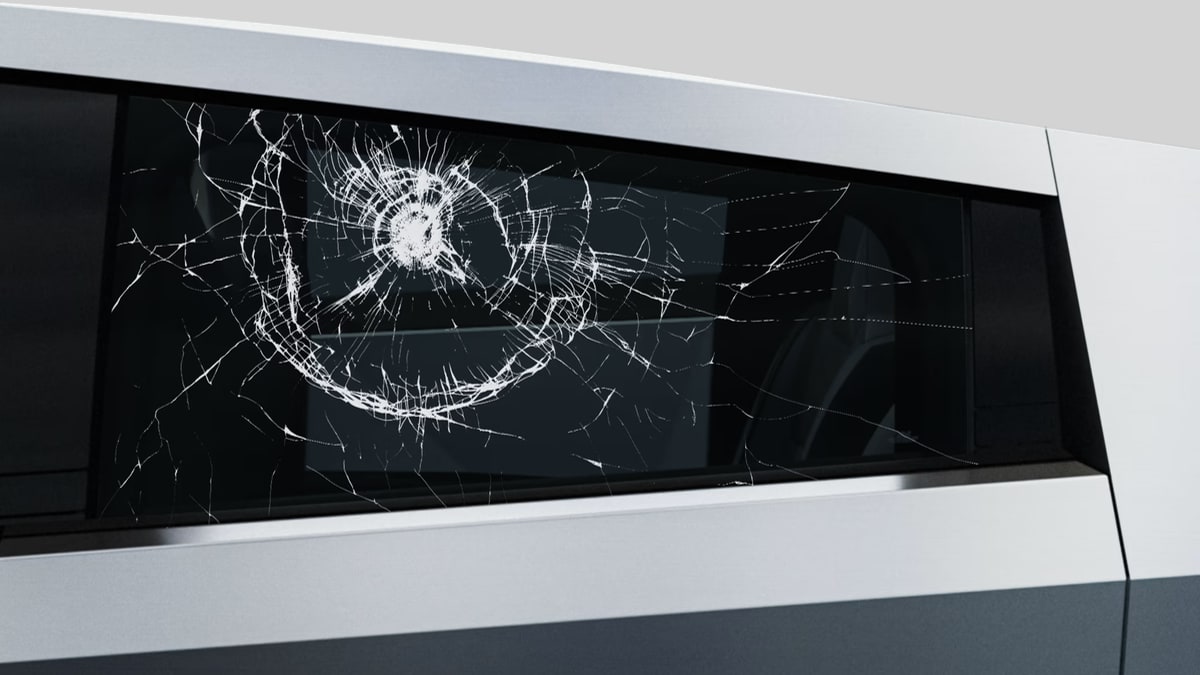 We have good news if you happened to be one of the first handful of people who took delivery of a Cybertruck on November 30. More than 25 accessories are available for purchase to amp up the most talked about vehicle on the planet.
Cybertruck Color Paint Film, Matte Black or Matte White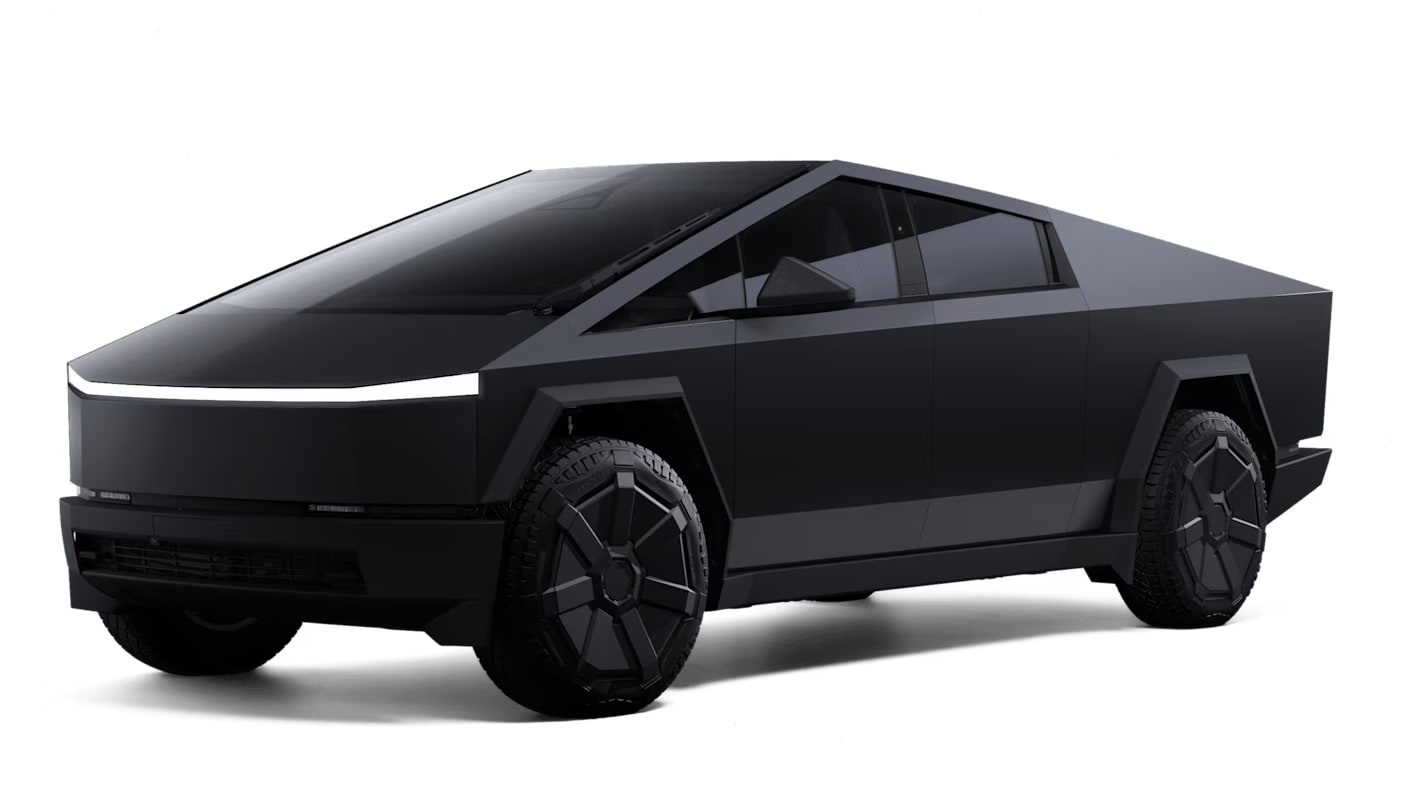 We thought wraps would become available, but surprisingly, Tesla is offering the service immediately. Cybertruck wraps are available in matte black or white for $6,500. This premium wrap option allows owners to personalize their vehicle and adds a layer of protection to the Cybertruck's already robust exterior.
Another option for those seeking to maintain the Cybertruck's appearance is the transparent satin film, available for $5,000. This film provides an extra layer of protection, helping keep the vehicle's body safe from scratches and the elements.
Basecamp - The Outdoor Enthusiast's Dream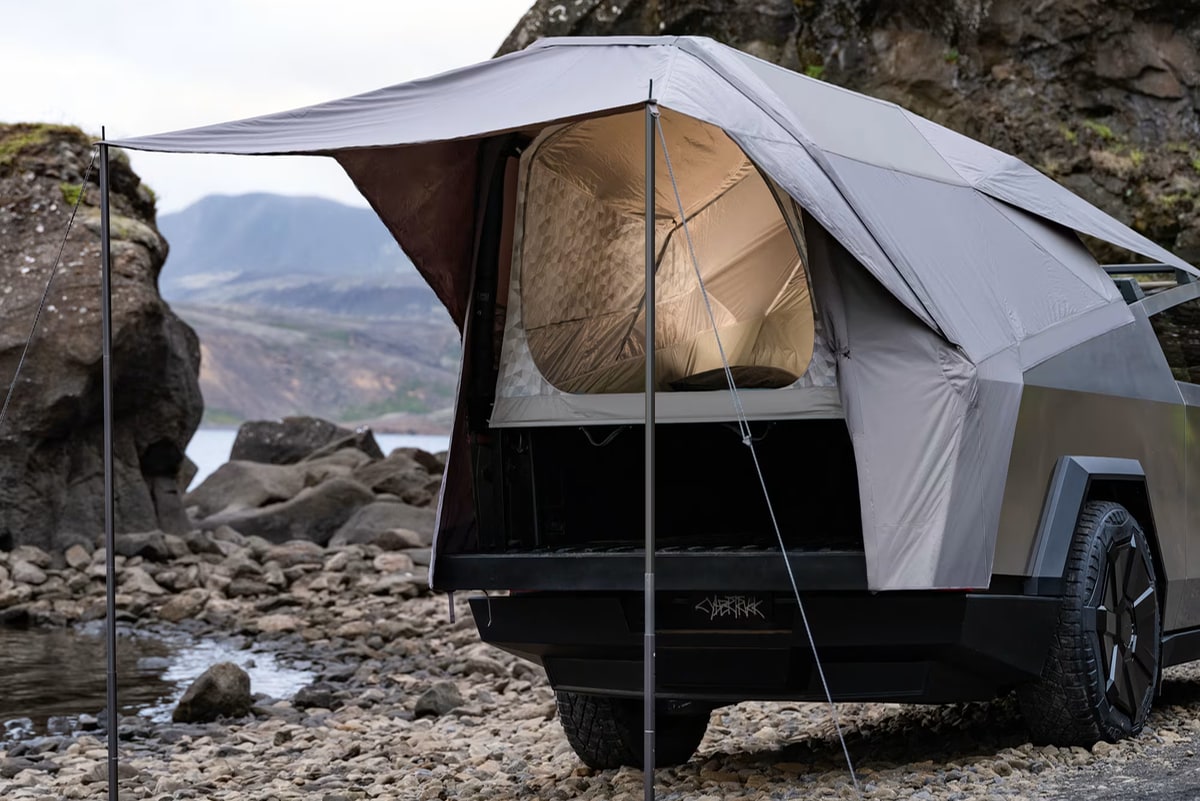 Since day one, four years ago, people have been talking about the camping capabilities of the Cybertruck. Like most trucks, it's unlikely that most Cybertrucks will even leave the pavement. However, for those who love the great outdoors, the Cybertruck BaseCamp has you covered.
Priced at $2,975, this accessory is perfect for camping, featuring an ultra-light geodesic air-frame design. It inflates quickly, offers a tactical grey kaleidoscope-patterned interior, and includes screen windows for airflow and star-gazing, making it an ideal companion for outdoor adventures.
More Shopping Options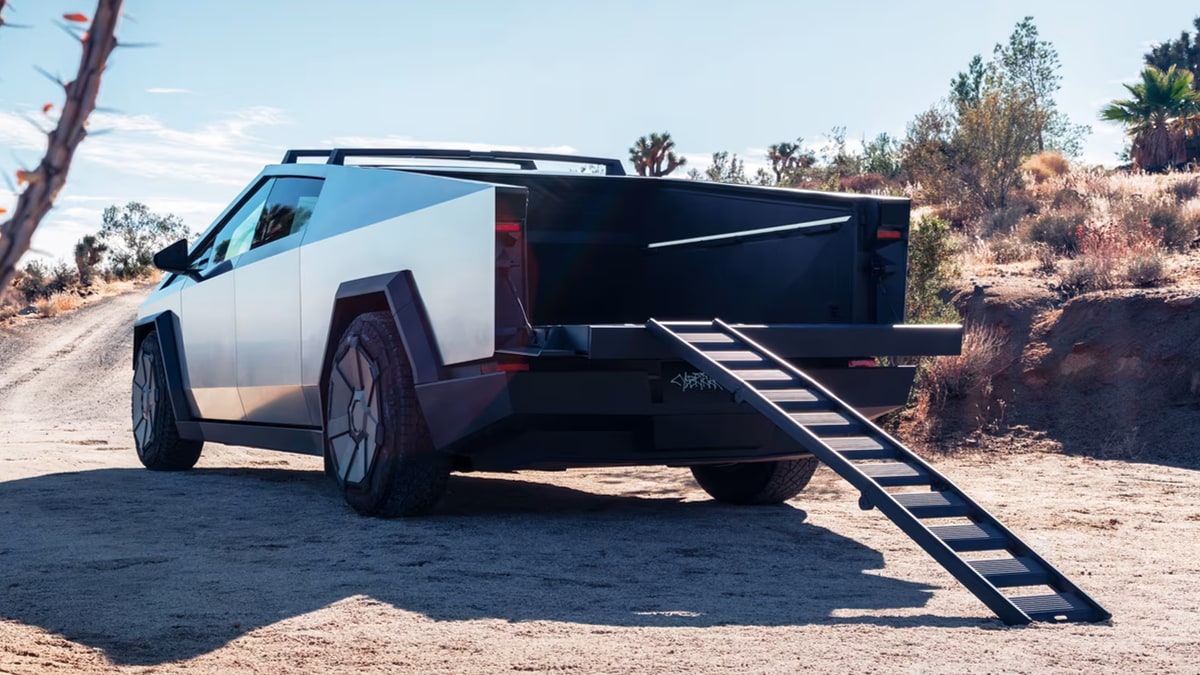 Tailgate Ramp ($400): is a practical addition for loading and unloading cargo like ATVs or dirt bikes, enhancing the Cybertruck's utility.
Cybertruck MOLLE Panels ($250): we saw these at the Tesla Lithium factory groundbreaking. Customize and organize your Cybertruck with the MOLLE Panels for $250, offering versatile mounting options for gear and tools.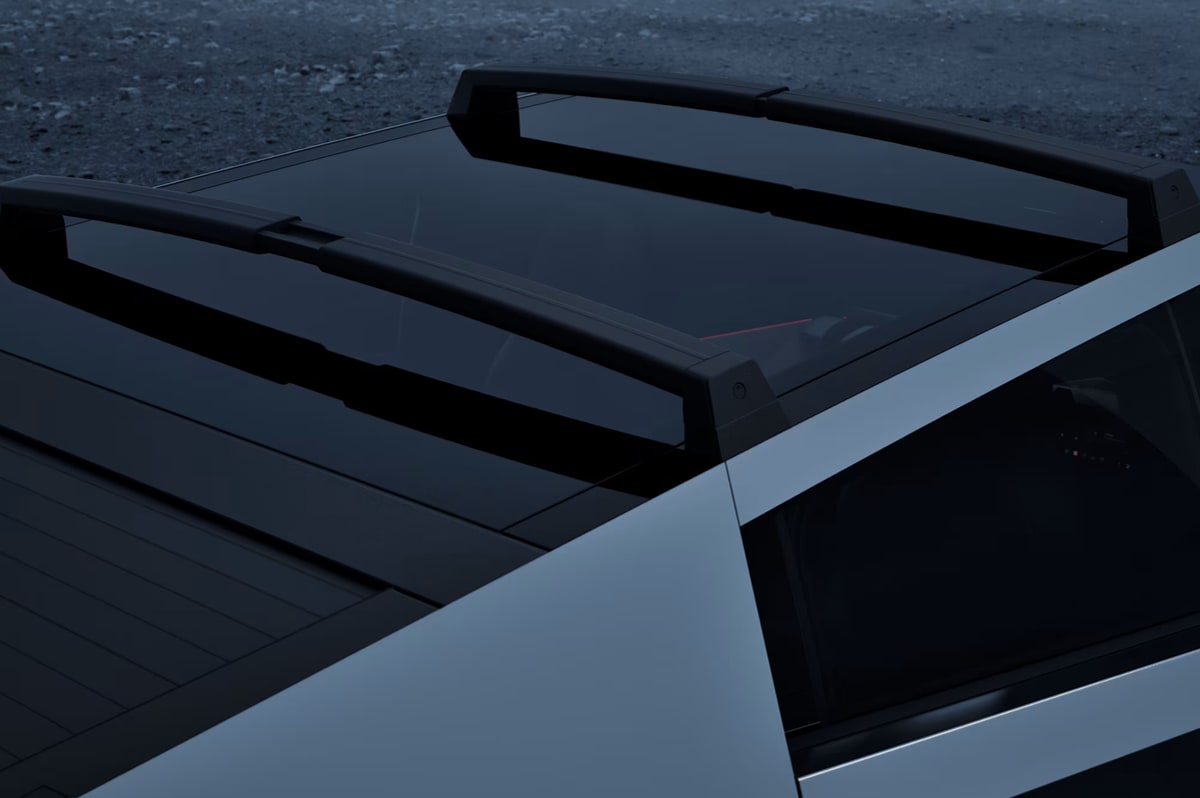 The roof rack costs $800 and is an essential accessory that offers additional storage options for long trips.
Vault Cargo Divider ($350): This divider allows for better organization and secure transportation of goods in the truck's bed.
Snow Chains $345: a must-have for driving in snowy terrains, ensuring safety and traction in challenging conditions.
Additional Cybertruck Accessories: Enhancing Functionality and Style
Cybertruck Air Compressor Ultra + Tire Repair Kit: Keep your journey uninterrupted with the Cybertruck Air Compressor Ultra and Tire Repair Kit, priced at $550. This kit ensures that you're prepared for any tire-related emergencies on the road, which becomes since the Cybertruck doesn't come standard with a spare tire. This item will become available in early 2024, according to Tesla.
Cybertruck Bumper Protectors: Protect your Cybertruck's exterior with durable bumper protectors for $80, safeguarding against scratches and dents.
Cybertruck Glass Roof Sunshade: For $115, the Cybertruck Glass Roof Sunshade reduces sunlight glare and heat, making it a must have in extreme temperatures.
Cybertruck Spare Tire + Tool Kit: Although the Cybertruck doesn't come standard with a spare tire, you can buy one to tie down in the truck's bed. The Cybertruck Spare Tire and Tool Kit is $1,250.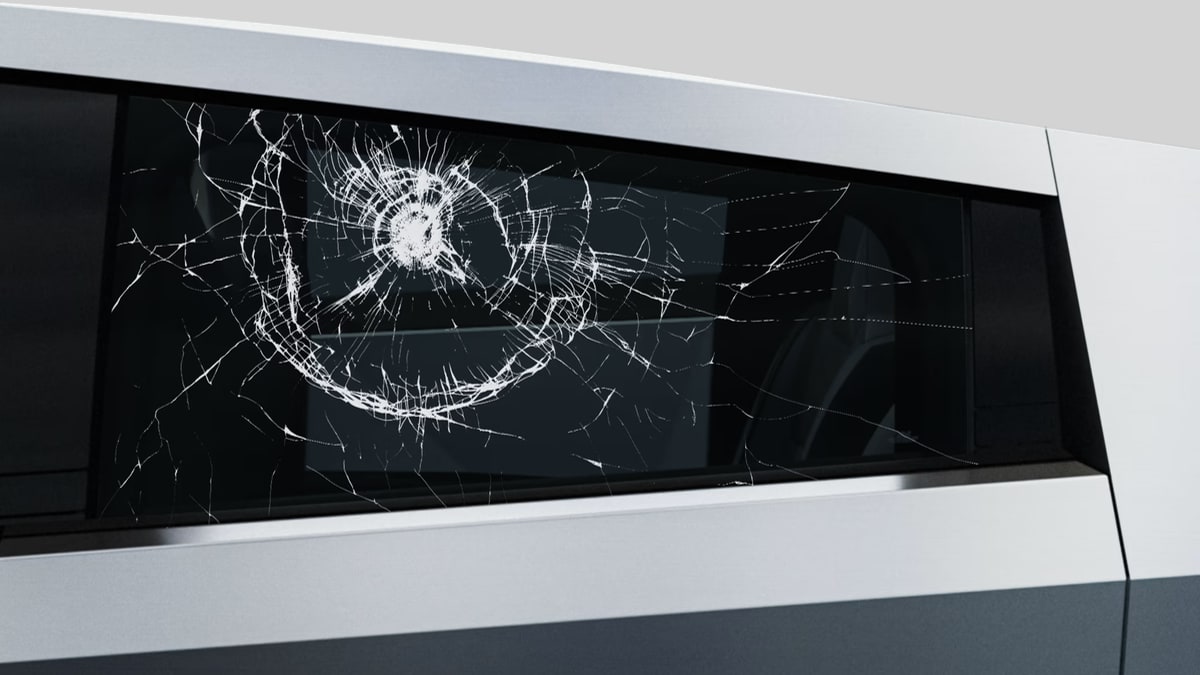 My personal favorite is the Cybertruck OMFG Decal for $55. The window didn't smash during the delivery event when it was hit with a baseball, like it did with a steel ball at the Cybertruck announcement four years ago. However, you can relive that moment and have an OMFG Decal.
View All Upcoming Features
Confirmed by Elon
Take a look at features that Elon Musk has said will be coming soon.
Subscribe
Subscribe to our weekly newsletter.
Sponsors
Although we share official Tesla release notes, we are not affiliated with Tesla Motors. We are Tesla fans and supporters.
Confirmed by Elon
Take a look at features that Elon Musk has said will be coming soon.
Subscribe
Subscribe to our weekly newsletter.