The idea would be to add a volume slider to Joe Mode.
Yes

— Elon Musk (@elonmusk) April 23, 2020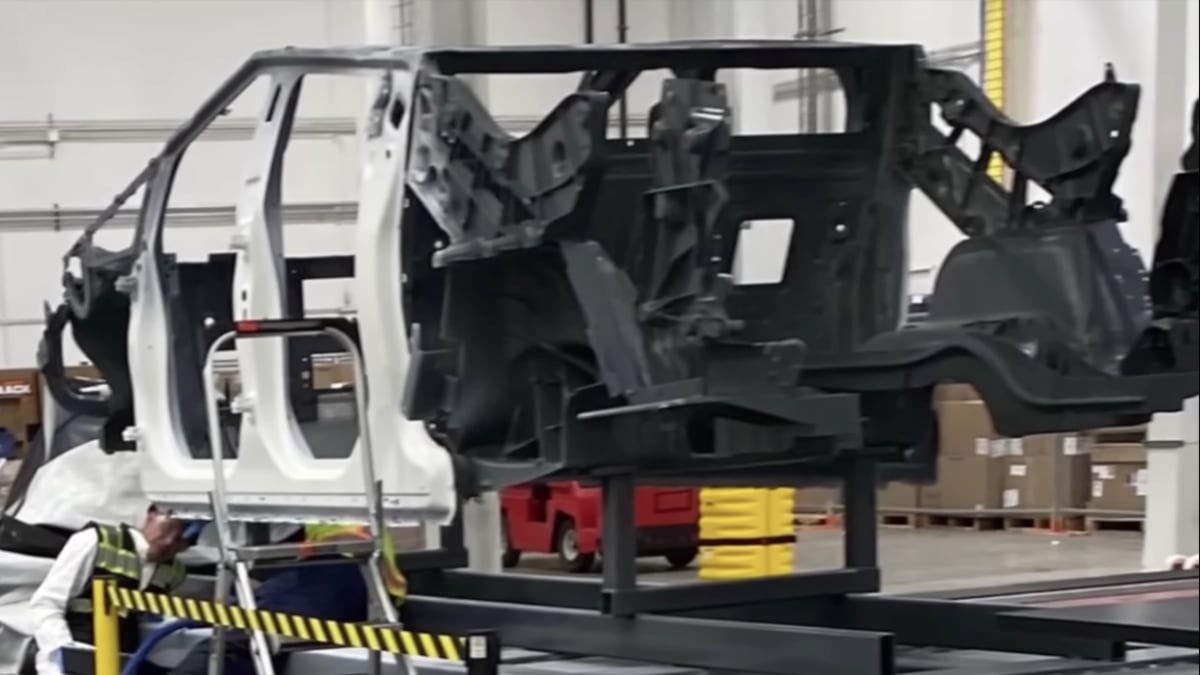 Tesla's fourth quarter and 2022 earnings call with investors was mostly good news unless you were planning to drive a Cybertruck soon. While company executives eagerly jumped on every question asked by investors, there was a noticeable pause when a point-blank question was asked about Cybertruck's mid-year production date.
Elon Musk responded "um, we do expect production to start, I don't know, maybe sometime this summer. But I always like to try to downplay the start of production because the start of production is always very slow. It increases exponentially, but it's always very slow at first. So I wouldn't put too much thought in start of production."
Volume Production Next Year
If the millions of people with Cybertruck reservations were in attendance, you might have felt the air leave the room. The previous belief was mass production would start by the end of 2023. There may be some stainless-steel beauties on the road by then, but only a few. "It's kind of when does volume production actually happen, and that's next year," said Musk.
Perhaps sensing some disappointed buyers, Lars Moravy, Tesla's Vice President of Vehicle Engineering added, "(I'd) like just to emphasize on that, we've started installation of all the production equipment here in Giga Texas, castings, general assembly, body shops. We built all our beta vehicles, some more coming still in the next month, but as you said, the ramp will really come 2024."
The Cybertruck Will be Elon's Next Car
Cybertruck was originally announced in 2019 at the memorable event that included the unbreakable armor glass smashing. Musk was wearing the smashed glass Cybertruck t-shirt while taking questions from investors. While the wait continues, he is adamant that it will be worth it, "So it's an incredible product. I can't wait to drive it personally. It will be the car that I drive every day… it's just one of those products that only comes along once in a while, and it's really special."
The original release deadline was set for 2021. However, the production date has been delayed due to unforeseen circumstances, like a global pandemic. Nevertheless, it is a positive sign that beta vehicles have been produced. Images of what appears to be a Cybertruck were leaked a few months ago.
Recently, chief designer Franz von Holzhausen did confirm that the Cybertruck was ready for production, but it's a work in progress. Every Tesla beta product gets thoroughly examined and meticulously reviewed before the next step. But at least it's a step in the right direction.
By Gabe Rodriguez Morrison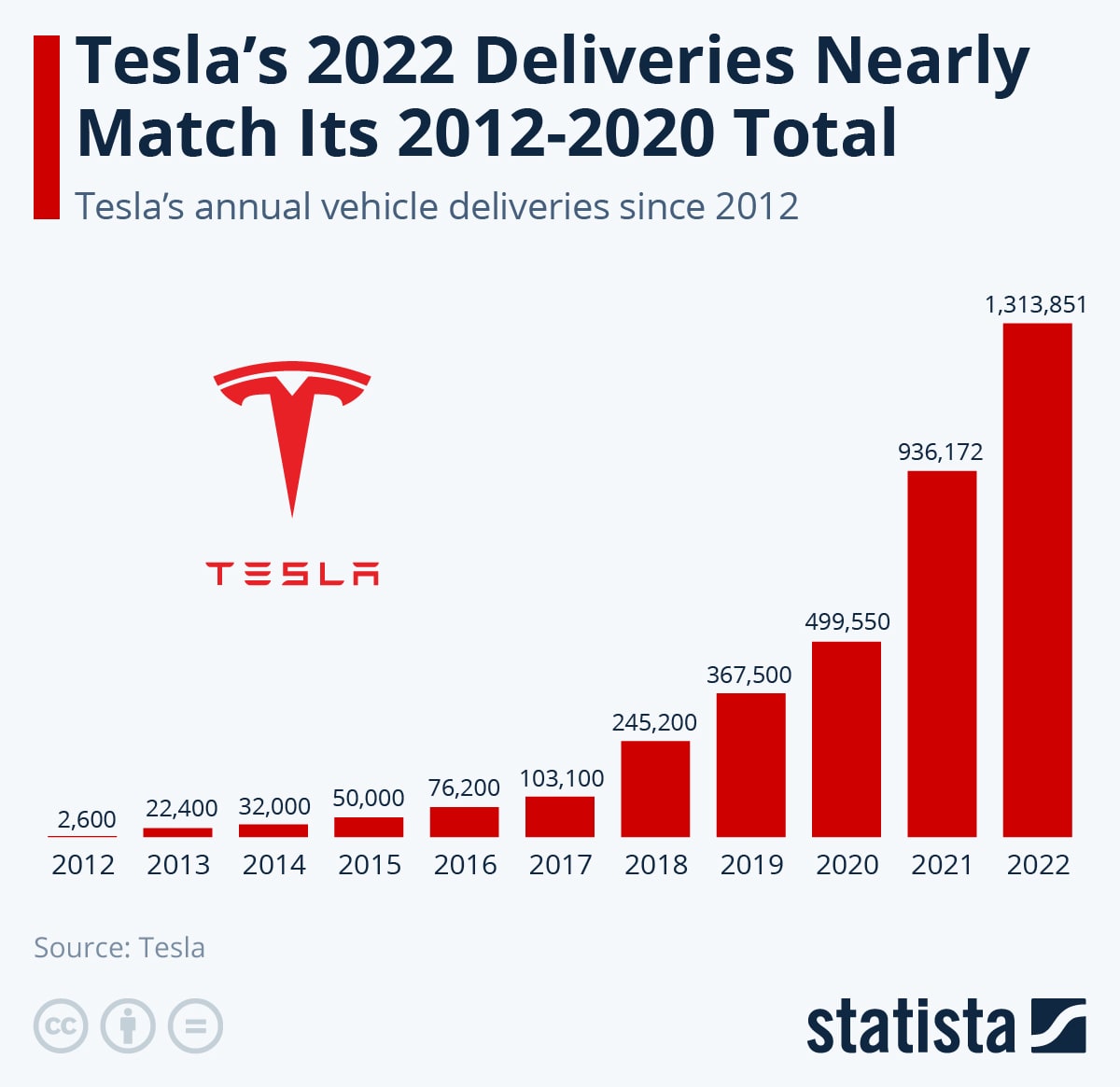 Tesla published their Q4 2022 and full-year financial results, setting new records in production and deliveries while beating analyst expectations. Tesla's annual profit rose to $12.6 billion in 2022, from $5.5 billion in 2021. Annual revenue rose to $81.5 billion, from $53.8 billion the year prior. Tesla reported fourth-quarter revenue of $24.32 billion beating analysts' $24.07 billion estimate. The automaker also reported earnings per share of $1.19 beating analysts' $1.12 estimate.
Tesla's stock rose more than 5% in after-hours trading following the earnings release and surged more than 10% the next day.
Tesla's Q4 2022 revenue set a new record for the company, up 59% from a year earlier. In addition to automotive revenue of $21.3 billion, Tesla recognized $324 million of deferred revenue from the company's driver assistance systems.
FSD Beta Numbers
Tesla reported that 90 million miles have now been driven with FSD Beta, up from 58 million miles in the previous quarter. The company also confirmed that they have about 400,000 FSD Beta users in North America, a sizeable increase since the last report. With such a steep increase in miles driven and FSD Beta becoming widely available in North America, Tesla is making significant progress with its autonomous driving software.
In late 2022 and into this year, Tesla began cutting prices on its cars globally. Elon spoke about how recent price cuts have fueled a surge in demand for Tesla: "Thus far in January we've seen the strongest orders year-to-date than ever in our history. We're currently seeing orders of almost twice the rate of production." He added: "These price changes really make a difference for the average consumer." Tesla acknowledges that average sales prices have to decrease over time because affordability is part of Tesla's mission to grow into a company that sells multiple millions of cars annually.
Price cuts will impact profitability, but margins should remain healthy, Tesla CFO Zach Kirkhorn affirmed. Tesla has wider operating margins than the industry average, which allows them to make such price cuts.
Elon issued an uncertain forecast for 2023, saying Tesla planned on 1.8 million vehicles for the year without specifying whether that was a target for production or deliveries. If the company were to deliver 1.8 million vehicles in 2023, that would result in 37% annual growth.
View All Upcoming Features
Upcoming Release
View the release notes for the upcoming version 2023.2.10.
Confirmed by Elon
Take a look at features that Elon Musk has said will be coming soon.
Subscribe
Subscribe to our weekly newsletter.
Sponsors

TeslaFi is a service that logs your drives and charging sessions so that you can later refer back to them. We highly recommend checking them out if you use your car for business trips and would like to keep track of reimbursements, if you like to see how much you spend on charging or if you just love statistics. View their about us page and see everything they have to offer!

Stay organized, connected, and stylish with Cyberbackpack — the #1 backpack, luggage & travel accessories for Tesla owners.
Although we share official Tesla release notes, we are not affiliated with Tesla Motors. We are Tesla fans and supporters.