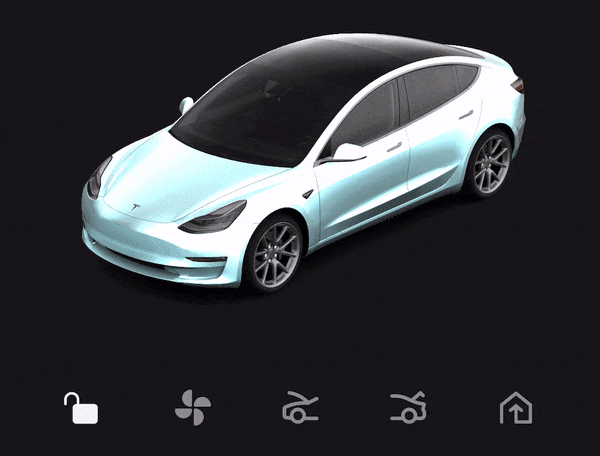 A recently released update of Tesla's mobile app suggests that the automotive company could add a powered frunk to their vehicles.
Interestingly, Tesla added a close animation to the frunk, indicating that powered frunks may be just around the corner. In the previous version of the app, version 4.11.2, there was only an open animation. Tapping on the frunk quick action button again did not close it. However, with version 4.12 tapping on the frunk button again will 'close' the frunk, at least in the visualization. After a few seconds in the closed state, the visualization goes back to an open frunk.
In contrast, the trunk on a Model 3 that is not powered does not have a close animation when tapping the 'trunk' button again.
In this app update, Tesla also removed the confirmation to open the frunk when you are in close proximity of the vehicle, which could lead to accidental openings.
Version 4.12 of the mobile app also added tire pressure details, but it requires version 2022.24+ to be installed on your vehicle in order for it to work. Owners are now able to view the last known tire pressures directly in the app. In order to preserve battery life of the wireless pressure gauges in each wheel, the tire pressure is only transmitted while the vehicle is in motion.
Since Tesla does not currently offer a powered frunk option, many owners have taken it upon themselves to add one to their vehicle.
In early 2020, Tesla added a powered trunk to its "refreshed" Model 3. The powered trunk can be opened and closed via Tesla's mobile application, as well as in the vehicle.
Tesla app update 4.12 adds a handful of undocumented features such as displaying the number of miles driven on Autopilot if you have Tesla's Safety Score and more. Be sure to check out the complete release notes for the update.