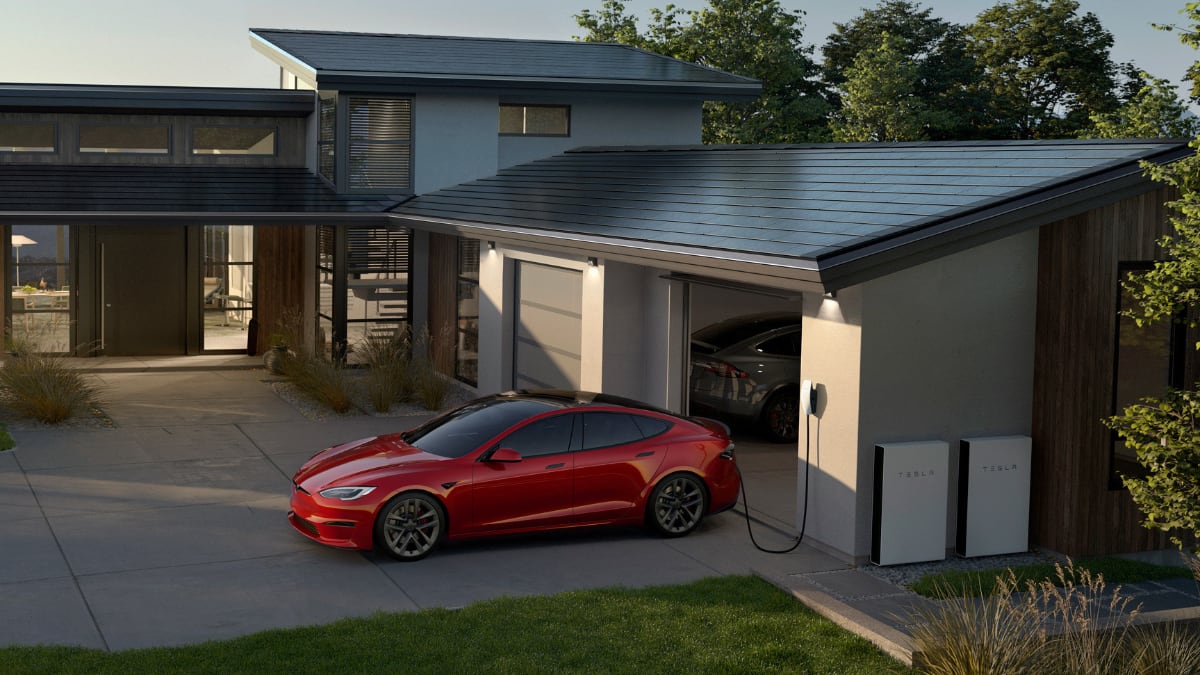 Tesla is giving their employees access to their latest solar roof product, version 3.5 to help test it before it does a wider launch later this year.
It's unclear as to what exactly the new features are in version 3.5, but the focus seems to be on durability and ease of installation. If implementations on employees' roofs go well, we'll most likely see an introduction of the new Solar Roof at the end of this year when they begin installations.
The company has gone through a few different versions of the solar roof over the years, with Solar Roof version 3 launching in 2019. CEO Elon Musk stated that Tesla was aiming to produce 1,000 new Solar Roofs per week by the end of 2019.
According to Electrek, Tesla halted scheduling solar roof installations across most markets in the US. This is allegedly due to high cost, and issues with the roof tiles. Third-party companies, however, were able to continue installing Solar Roof.
During the second quarter of 2022, Tesla installed 23 roofs per week or 2.5 MW, short of their intended goal. It's possible Tesla was waiting for the newer version of the roof tiles before resuming installations.
Until recently, it was difficult to gauge how many Solar Roof installations took place because Tesla bundled the number of installations with its solar panel retrofits, which are much more popular due to their cheaper cost.
As Tesla prepares to resume Solar Roof installations in the fourth quarter of this year, we anticipate that this new iteration of the product will simplify installation, reduce costs, and increase the product's reliability.