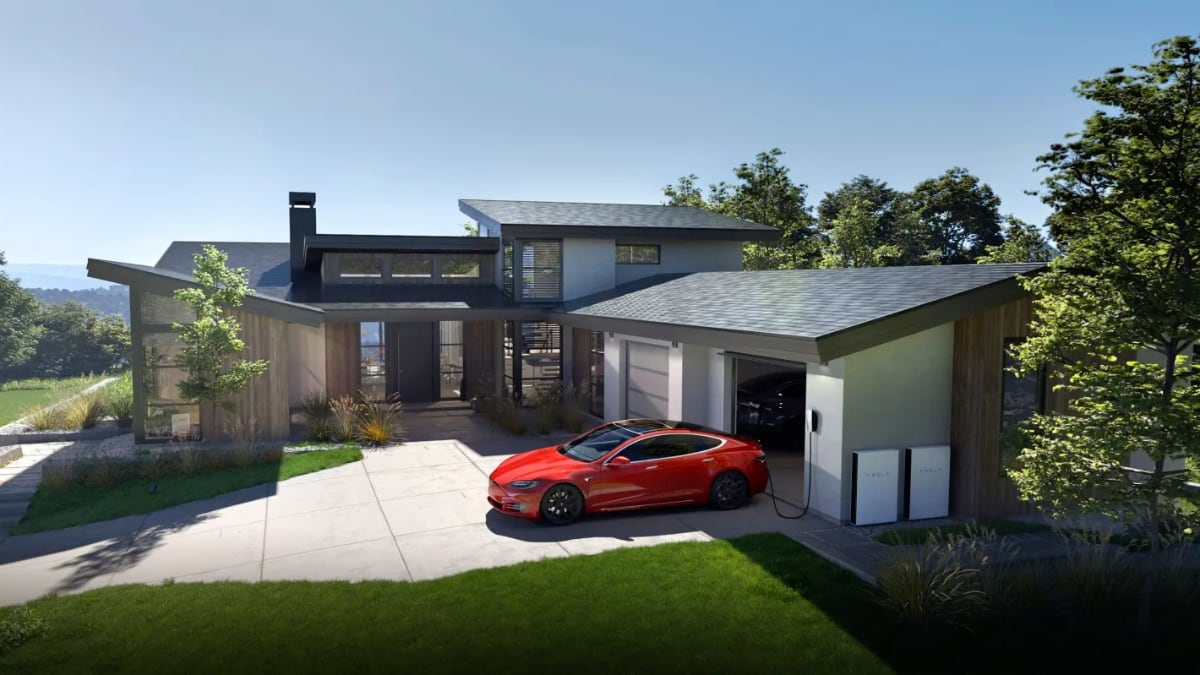 Tesla's new partnership with gas and electric company PG&E in California will give Powerwall owners the opportunity to earn money while giving energy back to the grid.
The virtual power plant (VPP) is a connection of distributed energy storage systems that work in tandem to give energy back to the grid to avoid dirty and costly peaker power plants. Essentially, when the grid is being strained, then the VPP can kick in and draw power from Powerwall owners enrolled in the program, and other distributed energy storage system owners, to use clean energy and avoid brownouts across the state.
Here are some of the advantages with this new VPP with PG&E:
Stabilize California's Grid: The extra capacity your Powerwall provides could help avoid or reduce blackouts in a severe emergency. This way, Powerwall can keep the lights on for both you and your community.
Clean the Grid: Tesla will dispatch your Powerwall when the grid is in critical need of additional power. That is when the least efficient generators would typically come online.
Unite as a Tesla Community: Team up with other Powerwall owners who are accelerating the world's transition to sustainable energy and help form the largest distributed battery in the world - potentially over 50,000 Powerwalls. As part of the VPP, your Powerwall will have an outsized positive impact on the grid over traditional demand response programs.
Maintain Your Energy Security: Powerwall will discharge during VPP events but won't discharge below your Backup Reserve. Adjust your Backup Reserve to control your contribution while maintaining backup energy for outages.
Earn Compensation: Through the ELRP pilot, you will receive $2 for every additional kWh your Powerwall provides during an event. You don't have to change your energy usage behavior to participate.
In 2021, Tesla piloted a test VPP program in California for Powerwall owners to voluntarily opt-in without compensation. The test VPP program would then pull energy from the Powerwalls when the grids needed it.
"Become a part of the largest distributed battery in the world and help keep California's energy clean and reliable," reads a statement from Tesla. "Opt-in to the Tesla Virtual Power Plant (VPP) with PG&E and your Powerwall will be dispatched when the grid needs emergency support. Through the Emergency Load Reduction Program (ELRP) pilot, you will receive $2 for every additional kWh your Powerwall delivers during an event. Adjust your Backup Reserve to set your contribution, while maintaining backup energy for outages."
With Tesla and PG&E's new VPP program owners will receive $2/kWh, which is quite significant. For comparison, where I live in Southern California, Tesla charges $0.58/kWh for supercharging during peak hours.
According to Electrek, "they could earn anywhere from $10 to $60 per event or more for bigger systems."
Tesla stated that they have roughly 50,000 Powerwalls that may be eligible for this new program.