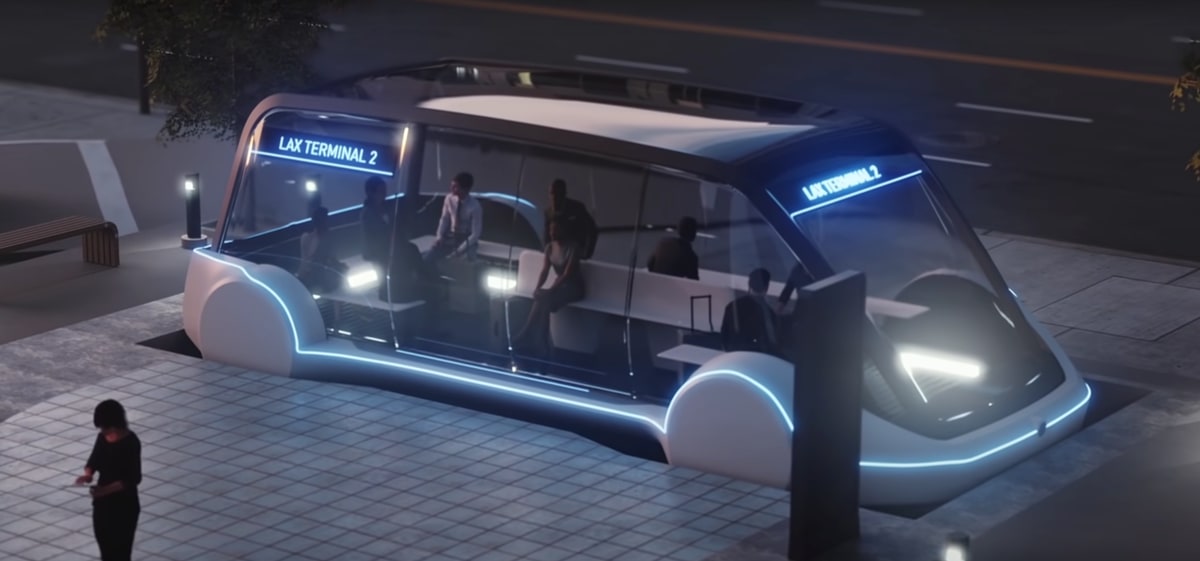 Tesla will build a vehicle dedicated for use as a Robotaxi, with a 'futuristic-looking' design, said CEO Elon Musk at the Cyber Rodeo party celebrating the opening of the Texas Giga Factory.
"What I can say is we're gonna move to truly massive scale - scale that no company has ever achieved in the history of humanity. That has to happen to transition the world to sustainable energy. Massive scale, Full Self-Driving, there's gonna be a dedicated Robotaxi that's gonna look quite futuristic," said Musk.
The Robotaxi concept may be traced back to Musk's Master Plan Part Deux, which was published in 2016. Musk said at the time that the company's Robotaxis will be normal Teslas with full self-driving capability. This concept was expanded upon during Autonomy Day 2019, when it was suggested that Tesla owners would use their personal vehicles to provide ride-sharing services.
This raises some questions about whether current Teslas will be able to reach the same level of autonomy as this dedicated Robotaxi, or whether they'd be able to become Robotaxis at all.
While the Tesla CEO didn't expand further on the details or design of this Robotaxi vehicle, The Boring Company (Musk's tunnel-building firm) has included a render of a van prototype in several of their pitches to US cities in the past.
The van render has a tall body with wide windows, sliding doors, front and side seats, and no driver controls. It has bulging fenders that house its wheels, and it is quite similar to the people-mover train cars used at several airports and event centers. The thought that this could be what the new Robotaxi vehicle looks like is not far-fetched.
He made his remarks at the 'Cyber Rodeo at Giga Texas' party, inaugurating Tesla's new billion-dollar factory. The exclusive, invitation-only celebration commemorated the opening of the new facility in Travis County, which also acts as the company's new headquarters following its relocation from California.