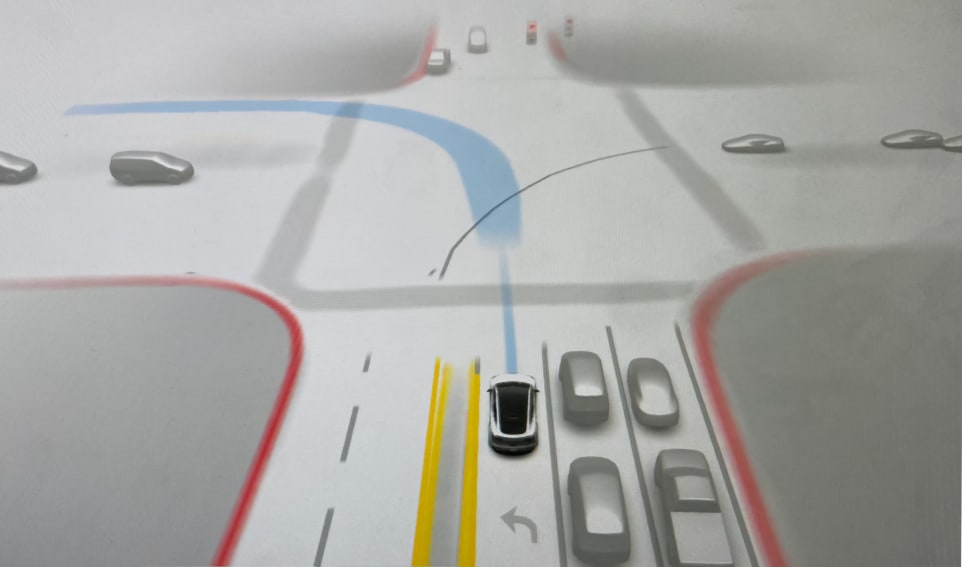 Over the weekend Tesla started pushing the Full Self-Driving Beta 10.11 update to employees, which includes several key improvements for the semi-autonomous driving system. This new version of the software could potentially roll out to drivers with safety scores of 95 and above if no substantial errors were to be found, Elon Musk suggested via Twitter.
Among the highlights of the new 10.11 release version are more accurate predictions of where vehicles are turning or merging and an improved right-of-way understanding if the map is inaccurate or the car cannot follow the navigation, as well as improved smoothness through turns.
Tesla's approach to testing their autonomous driving system on real world streets using their own customers instead of trained drivers has drawn a lot of criticism over the last few months, but also a lot of praise from users who have been eager to test these features after purchasing a Full Self-Driving package at a high price.
Lowering the threshold for access to allow drivers with safety scores of 95 will undoubtedly result in a wider range of Tesla users joining the FSD Beta program, some of which have been complaining about the challenges arising from the use of the safety score system, particularly the real life impracticability of obtaining top score ratings.
In the beginning of their more public rollout phase Tesla offered the FSD Beta to drivers who had a score of 100, and over time it lowered this threshold to take in customers with scores as low as 97. According to a previous statement made by Elon Musk, Tesla will continue to decrease the score required to have access to the beta software over time.
This decision to widen the test pool for the FSD Beta seems also very timely given the recent removal by the National Highway Traffic Safety Administration (NHTSA) of the requirement for manual controls in fully autonomous vehicles, in what seems to be a very exciting development in the landscape for the fully autonomous vehicles industry.
The agency has stated that "for vehicles designed to be solely operated by an automated driving system (ADS), manually operated driving controls are logically unnecessary," in response to a request from General Motors.
According to the latest data available, there are around 60,000 customers enrolled in the FSD Beta program in the US alone, while Canadian owners just started to receive access to the driver safety score about a week ago. Tesla is expected to begin the release to Canadian drivers with top scores soon.