Tesla released version 2022.2.1 in China for the Lunar New Year. The update included various new features.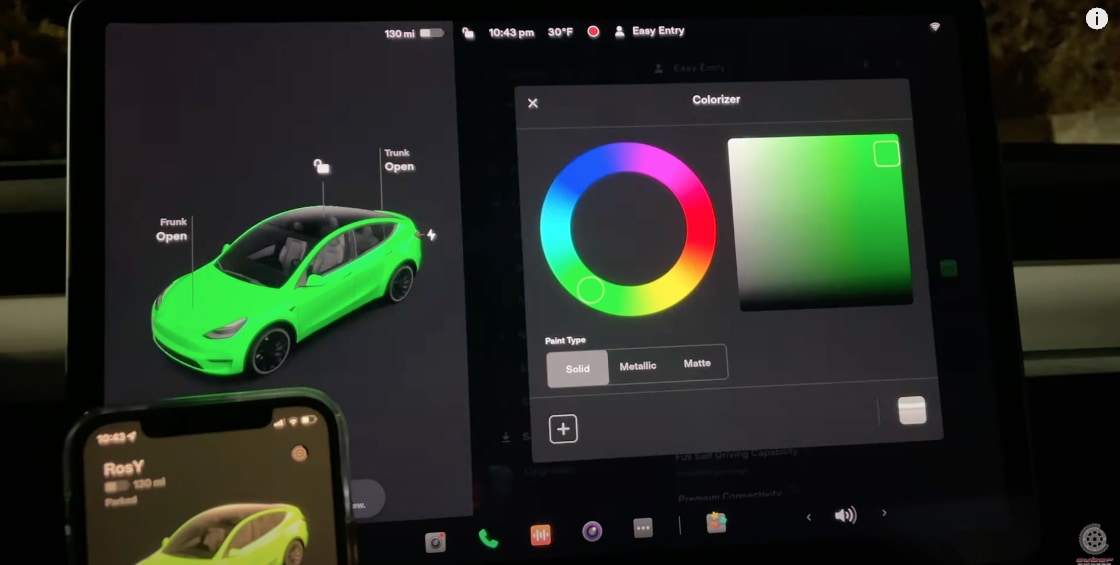 One of the most exciting new features in the update was the ability to customize the color of your car on the display.
The feature was initially exclusive to China, but it is now available worldwide with the latest Tesla update, version 2022.4.5.
Color Colorizer allows you to change the color of the vehicle to any color through an onscreen color picker. The new color of the vehicle will appear in the car's visualizations across the entire operating system.
You'll see them across the entire OS, including driving visualizations, in the audio balance menu and software menus, and even in the app.
Trim
Some vehicles will also have the ability to pick between chrome or black trim on the vehicle. Unfortunately, it doesn't let you choose from any color, but only choose between matte black or chrome.
This feature may be limited to vehicles that originally came with chrome trim from the factory.
We now have video of the US feature in action. Once you launch Color Colorizer, you can set your vehicle's color and choose the paint finish. You'll be able to pick from solid, metallic, and matte paint finishes.
You'll be able to save multiple colors as color presets so that you can easily compare or switch between them.
Tesla also saves the car's original color so that you can easily revert to the stock color as well.
This feature is in update 2022.4.5 which is going to out to some lucky Tesla owners now. It has only gone out to about 2% of owners, so it may be a while before all of us gain access to this feature.