Tesla rolled out its v11 update just before Christmas for most users, and while v11 has brought us a cleaner UI and better-organized menus, it has also certainly failed in other aspects.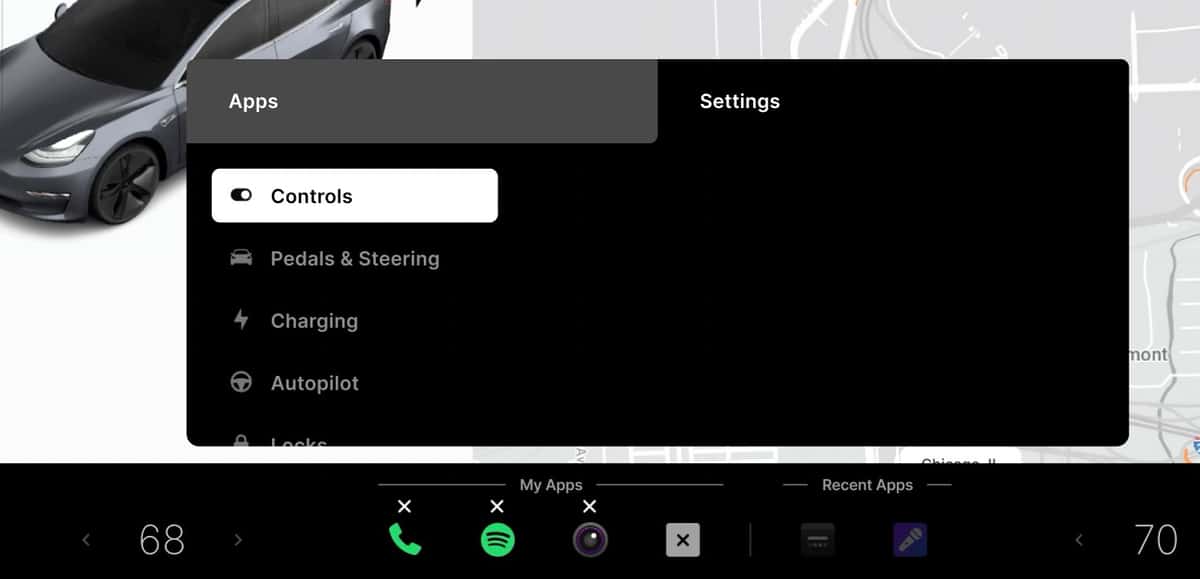 The biggest culprit is the removal of some features from the app launcher. Although the app launcher is now customizable, some features such as window defrost and seat heaters were removed from the launcher without any way to add them back.
Tesla is clearly going to keep the customizable aspect of the launcher. Customization makes the app launcher much more useful for everyone.
Just as it's wrong to remove seat heaters from the launcher, it's also wrong to keep them there permanently for everyone. For example, if you live in a year-round warm climate, why would you want seat heaters taking up two spots in the launcher?
The answer is to not only let users add seat heaters back to the launcher, but to add a variety of functions. It could be opening the glove box or initiating a voice command button for passenger use.
Twitter user @deletedesign has come up with a concept that would allow you to add almost any setting that's available in Controls to the app launcher.
It's well designed and executed. The concept video is aimed at power users, as Tesla would likely offer a simplified version of something like this. However, it gives us a sneak peek at some things Tesla may be considering when redesigned the app launcher.
Concept Video
Below is a video that shows off @deletedesign's concept for adding any setting to Tesla's app launcher.
I've been working on an interface concept this week and would love to get everyone's feedback ? #Tesla #v11 #concept

cc/@elonmusk @tesla pic.twitter.com/ziBZGBWTxR

— CHROME DELEET (@deleetdesign) January 12, 2022
You can also check out our tips and tricks for Tesla's V11 update.