Model S 2021 expected to have a wider rear body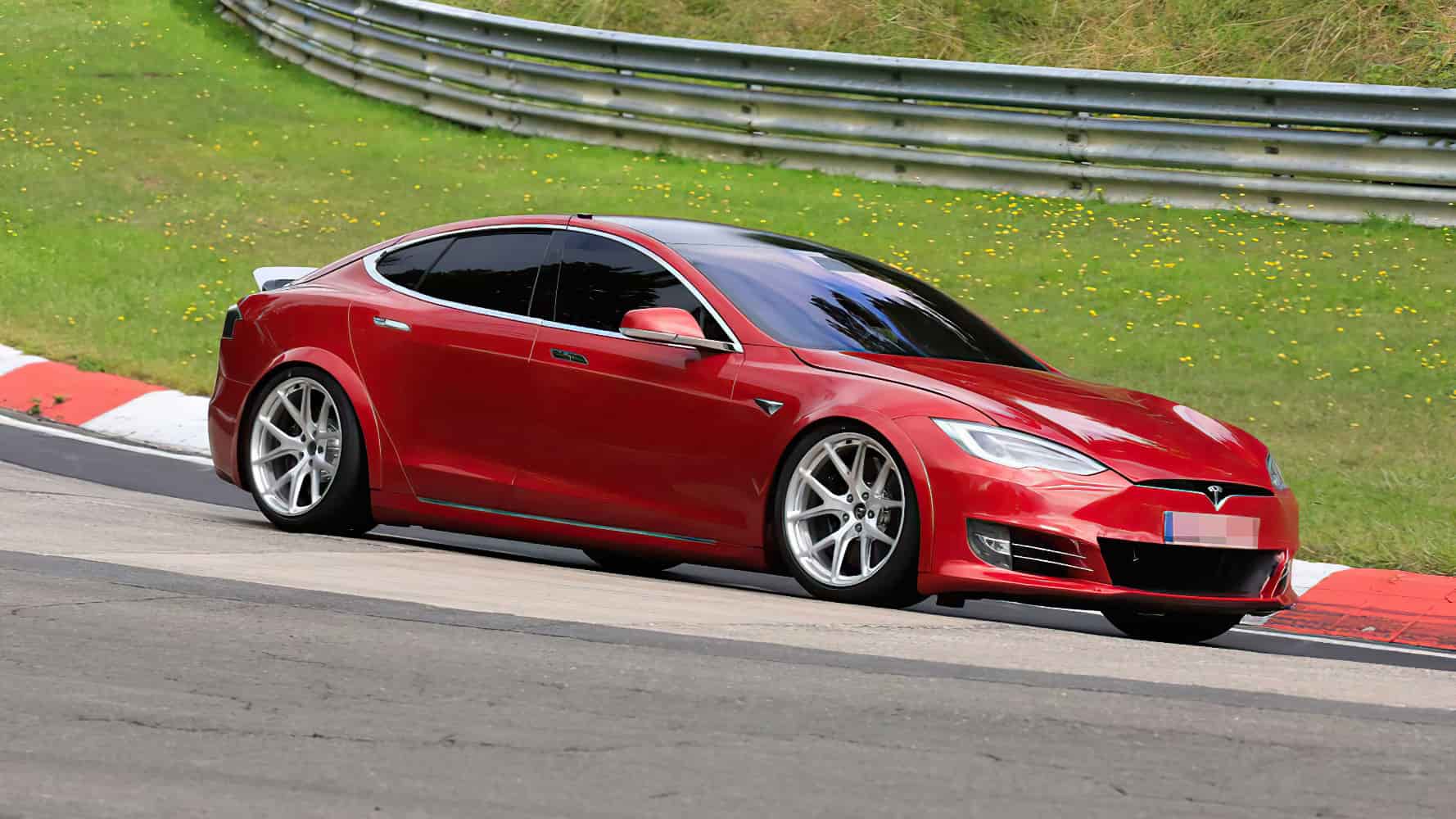 The new 2021 Tesla Model S Plaid and Plaid + by specifications promises to be king of the road. A beast that cannot be tamed by Ferrari, Lamorghini, Bugatti, Porsche, Mclaren or any combustion engine driven supercar/ hypercar.
The front of the car is expected to be lower to the ground than the rear of the Tesla Plaid. Together with the new front this creates the majority of the downforce created by the car. What is called a Positive Rake Angle.
The promised 1100 BHP of the Tesla Plaid needs more rubber for grip. 265/35-R19 at the rear and 245/45-R19 have been used for some of the Tesla Model S P100D but the Plaid + promises almost 50% more power. The expected wider wheels are hidden behind a wider rear bodywork. The enhanced aerodynamic design of the Plaid put the it at 0.208 cd. And this gives a very agressive look to the Tesla Model S Plaid in par with the specifications. What a beast I cannot wait to drive it.