Consumer Reports has released their annual list of most satisfying vehicles on the road. Consumer Reports members were asked how satisfied they were with their cars and if you're a Tesla owner, well, the results aren't so surprising.

For other car manufacturers, they may be crying foul at this point. The VW CEO is already calling Tesla the real competitor, with Tesla taking one-third of the time to manufacture a car compared to VW.
Survey results such as this one aren't helping sell their vehicles. Tesla has not only taken the top spot with the Model 3 in this most satisfied owner survey, but they've taken three of the top four spots.
The Model 3 is followed by the Kia Telluride, and chased by the Model S and Model Y respectively.
In fact, every model Tesla makes is in the survey's Top 10 results, with the Model X rounding out Tesla's lineup with the number 10 spot.
The only thing this won't help is Tesla's already long backlog for delivering new vehicles. Some Teslas are now seeing delivery dates slip into 2023. Yes, that's not a typo, some regions are now delivering the base Model S and Model X in 2023, more than a full year from now.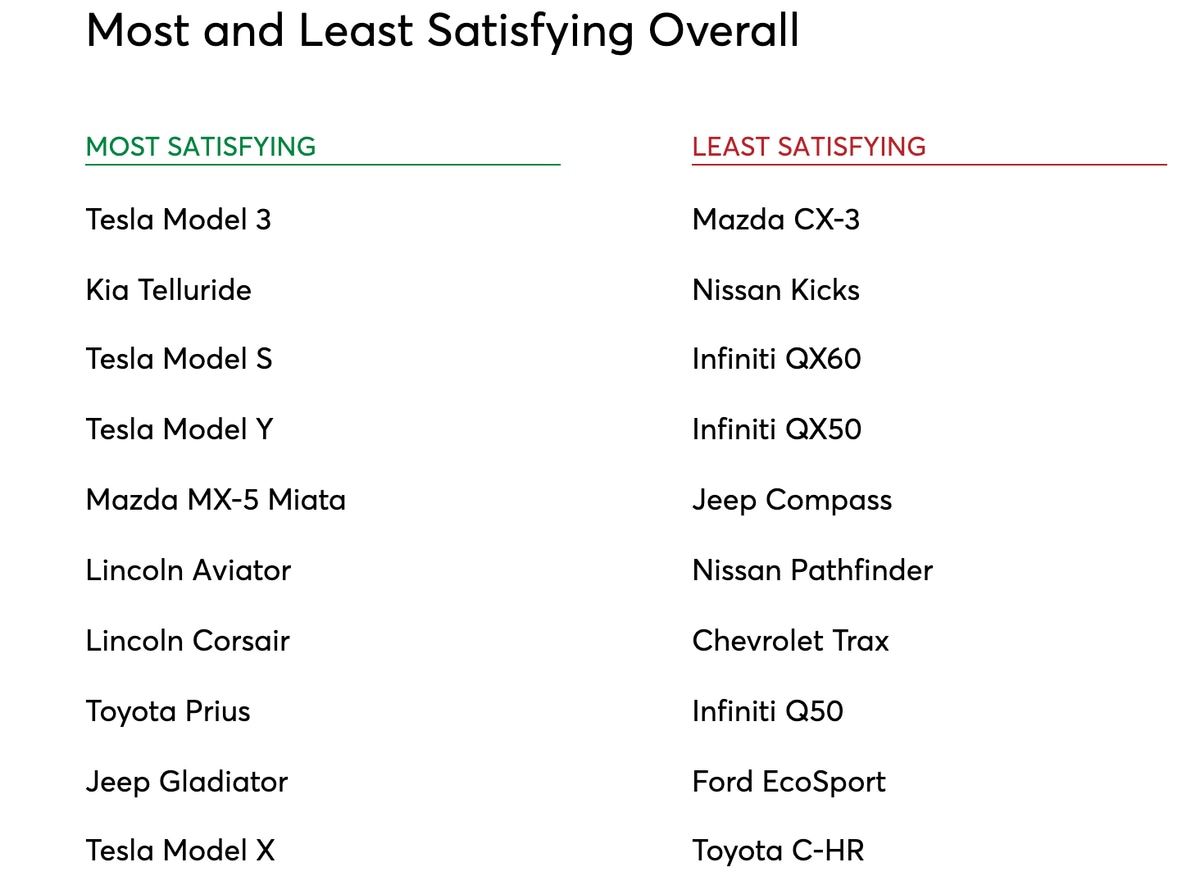 This is no doubt partly due to the global shortage of various supplies, but it also says something big about the demand for Teslas.